14 Professors Facilitate Babcock's Accounting PhD programme
Posted on December 27, 2016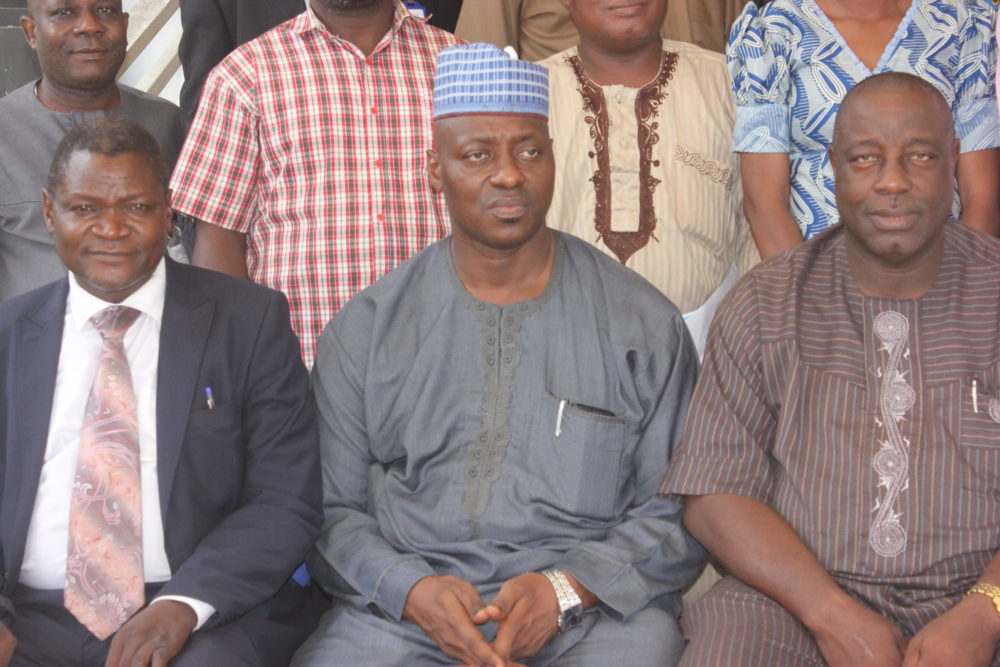 At least 14 professors drawn from several Nigerian universities took part in the facilitation of proposal presentations by doctoral degree students of the Accounting department of Babcock University held between Tuesday and Thursday (20th and 22nd December).
The professors who were drawn from both private and public universities brought their wealth of experience to bear on the proposal presentations to ensure that they not only contributed to the body of knowledge, but also addressed practical economic issues.
According to the Head, Department of Accounting, Babcock University, Professor Rufus Akintoye, the programme is the first of its kind in Nigeria and was inspired by practices in more established institutions elsewhere in the world.
He also stated that the idea of the programme was to set apart the accounting department of Babcock University and make it a leader in accounting education among universities in the country.
"We have a vision to be a pacesetter in accounting education in Nigeria and by this programme, we have demonstrated that we want to produce the best of hands in the accounting profession who can stand their own everywhere in the world," he said.
The Vice-Chancellor, Babcock University, Professor AdemolaTayo, explained that the aim of the assemblage of professors from various higher institutions in the country was specifically done to ensure that the university further firmly establishes its position as a leader in accounting and other areas of learning, adding that the quality of output from the doctoral programme would be greatly enhanced by the inputs from the experts.
He stated: "It is important for academic institutions to have specialisations, and Babcock University has attained a strong position in medicine, accounting and law and we want to extend this beyond these three areas of learning.
"When you have so many people giving inputs into your work, you are sure that the final product is one that one can beat his chest about. Today that Nigeria's economy is in a shambles, it is nice that we have professors coming together to review theses of doctoral degree students."
Some Professors interviewed at the event called for other Nigerian universities to embrace the peer review approach that is currently being used by Babcock University to review theses of its doctoral degree students.
According to the chairman of the presentation session, Professor Ademola Ariyo, doctoral degrees are so important that the process of their award should be fool-proof and involve as much collaboration as possible from experts in relevant fields. He noted that Babcock had taken a very important step by engaging professors from various universities in the country to conduct the review
He said "Babcock is the first university to my knowledge that would adopt this peer review approach. If the management of the institution was not open to ideas, it would not have opened up for ideas. No credible institution should donate a PhD. If after your PhD thesis, you remain the same, then you have wasted everybody's time."
Ariyo stated that the collaboration also is even of greater importance considering that the current serious lack of accounting educators in Nigeria.
"Accounting is the language of business. We patch things up by distorting facts. We are building a new set of building block for the Nigerian economy," he said.
Former Dean, Faculty of Administration, Obafemi Awolowo University, Ile-Ife, Osun State, Prof. TaiwoAsaolu, commended the move by Babcock University and opined that the although it is good for other universities to adopt such a programme, issues bedeviling them would almost make it impossible to  embark on it.
Among some of those who handled the sessions were Dean of Social and Management Sciences, Ekiti State University, Ado-Ekiti, Prof. Patrick Oladele; Department of Management and Accounting, Obafemi Awolowo University, Professor SalauRafiu and Professor of Economics, Ogun state University, Professor SheriffdeenTella, Ogun State University.