Agric Ministry alerts Nigerians Over Fake CAPFIS Programme
Posted on December 16, 2016
TAIWO ADELU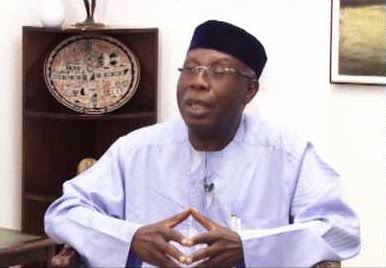 The Federal Ministry of Agriculture and Rural Development in Abuja Friday warned Nigerians over the activities of the promoters of a programme named CAPFIS. 
In a statement by the Director of Information in the Ministry,
Tony Ohaeri, the Federal Ministry of Agriculture and Rural Development warned that certain individual/individuals have placed an advertisement on the internet inviting people to register in a certain programme named CAPFIS.
The statement, which has been published on the website of the Ministry, says the Ministry is not a part of this programme and does not endorse it.
"According to the advertisement, participants in the programme will get the following benefits:
a)  Two weeks intensive training on mechanized cassava cultivation
b)  Allotment of cassava and 5 hectares to cultivate cassava to each participant
c)  Three day bonus training on heliciculture (snail farming) and aquaculture (cat fish farming)
d)  Provision of accommodation
e)  N20,000 monthly allowances.
f)  25% accrued profit on inter cropping opportunity
g)  N1,000,000 after 8-9 months.
"The advertisement also said that the programme is supported by the Federal Ministry of Agriculture and Rural Development.
"The Ministry wishes to inform the general public that it does not know the promoters of the Programme and has not given expressed support in any form to the said programme.
"The public is therefore advised to always cross check the authenticity of such advertised programmes with the Ministry before getting involved, " Ohaeri said.