BREAKING: Osinbajo Admits Approving N640 billion NNPC Oil Contracts
Posted on October 12, 2017
MICHAEL AKINOLA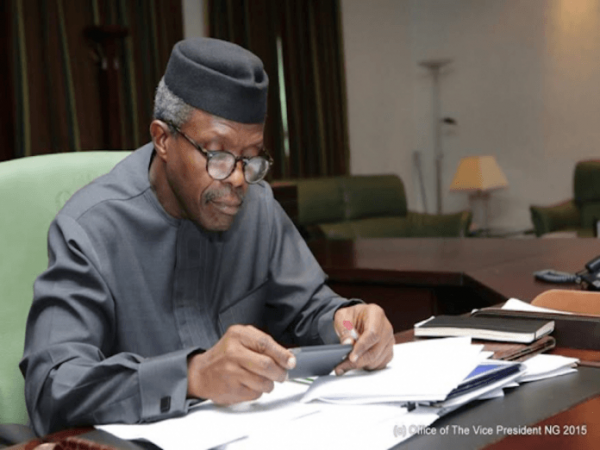 Vice President Yemi Osinbajo has taken responsibility for granting authorisation to the Nigerian National Petroleum Corporation, NNPC Group Managing Director, Dr. Maikanti Baru for two oil contracts worth $1.8billion (N640 billion).
A statement by presidential spokesperson, Laolu Akande Thursday stated that Osinbajo approved the contracts in his capacity as acting president in July.
"In response to media inquiries on NNPC joint venture financing, VP Osinbajo, as Ag President approved recommendations after due diligence," Akande said.
The admission comes a day after online newspaper PREMIUM TIMES amplified a curious part of the NNPC response to the Minister of State for Petroleum, Ibe Kachikwu's allegations on Monday.
The NNPC had stated in the response that two presidential approvals were granted to the NNPC for contracts with Shell Nigeria and Chevron at the rate of $1 billion and $780 million respectively.
Details soon…