Businessman Jailed For Illegal Importation Of Codeine Syrup
Posted on October 11, 2017
YAHAYA IBRAHIM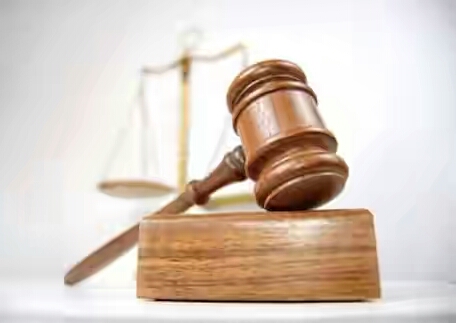 A Federal High Court in Lagos has convicted and sentenced a businessman, Kenneth Chibuko Chiokwe to 11 years and six months imprisonment over unlawful importation of a cough syrup with codeine into the country. 
The court, presided over by Justice Jude Dagat convicted and sentenced the importer on Tuesday without an option of fine 
after finding him guilty of the offence.
The 
National Agency for Food And Drug Administration and Control
(NAFDAC) had slammed a six-count charge which borders on importation of 
fake drug, being in possession of fake drug and importation of unregistered drug against the convicted businessman.
According to the prosecutor, Mr. Umar Shamaki, the offences are contrary to Sections 1(a): 1(1) and 1 and punishable under sections 3(1)(a) and 6(1)(a) of the Counterfeiting and Fake Drug and Unwholesome Processed Foods (Miscellaneous Provisions) Act Cap. C34 LFN 2004.
But the convict had however pleaded not guilty to the charge. 
During the trial of the case, the prosecution called four witnesses and tendered large volume of cough syrup known as CSP which contained the codeine.
The prosecutor, Shamaki had also told the court that the convicted importer was intercepted on January 11, 2016 at Church Street in Idumota, Lagos, by the NAFDAC's operatives as he was about supplying his customers the cough syrup which contained codeine, which he had imported into Nigeria from Republic of Benin.
In his judgement, Justice Dagat pronounced the importer guilty of three of the six-count charge.
The judge sentenced him to five years imprisonment in respect of possession of fake drug and and importation of same.
The convict was also sentenced to 18 months in relation to the importation of unregistered drug.
He however ordered that the jail term should run concurrently.