Why We're Celebrating Tinubu – S/West Group
Posted on December 29, 2016
TAIWO ADELU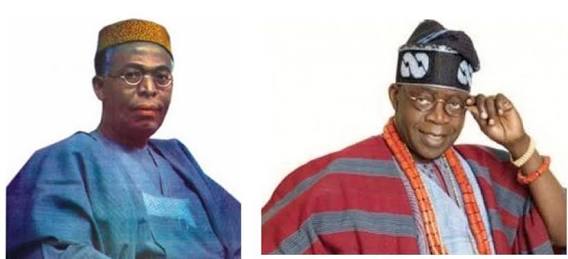 The South West Progressive Youth and People's Movement (SWPYPM) has said that the National Leader of All Progressive Congress (APC), Asiwaju Bola Ahmed Tinubu symbolises the unity of Yoruba nation in the Nigerian federation and any attempt to rubbish his name and destroy what he has built should be seen as an affront to the Yoruba nation.
National Coordinator of the SWPYPM, Comrade Ajayi Taiwo said that the crusade to liberate the Yorubas, which the former Governor of Lagos State has been championing, started with the late sage, Chief Obafemi Awolowo, but Tinubu is now completing  the patriotic task in this era.
Comrade Taiwo told PM EXPRESS in an interview that "Tinubu has come to complete the work started by Chief Awolowo of the blessed memory and the dream of Awolowo was to see the progressive having a say in the national politics of Nigeria.
"Awolowo and Tinubu have come to do the same thing for the Yorubas, but with different approach. Awolowo came to save Yoruba people from the oppression of the colonial masters, Tinubu on the other hand came to liberate us from the military junta.
"Awolowo empowered his people with education, while Asiwaju Bola Ahmed Tinubu with all modesty empowered people with political wealth. It is irony to say that the people Awolowo worked tirelessly for worked and turned against him. This also applicable to Tinubu who is also experiencing betrayal of trust among the people he built.
"Having said all these, the South West Progressive Youth and People's Movement wants to set the record straight that all the injustice done to Tinubu is a betrayal for a man who is championing the unity among the Yorubas. We will continue to protect him.
"Tinubu is a man we will continue to celebrate now, he is not somebody to be celebrated when he is no more. Awolowo was celebrated after his death, so also was the late Chief M. K. O. Abiola. We should let Tinubu knows that we, the South West youths, appreciate his patriotic works towards building a strong and enduring Yoruba nation and indeed a united  Nigeria."