Diezani Forfeited 56 Houses To FG
Posted on October 11, 2017
YAHAYA IBRAHIM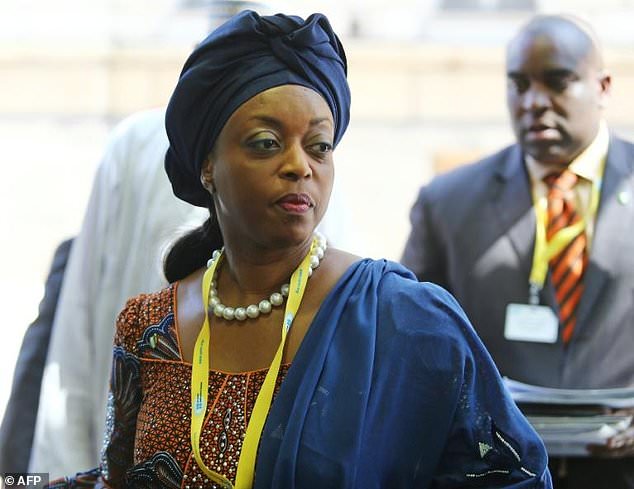 A Federal  High Court in Lagos on Wednesday ordered the permanent forfeiture of 56 houses linked to a former Petroleum Minister, Mrs. Diezani Allison-Madueke to the federal government of Nigeria.
The court had on August 22 ordered temporary forfeiture of the said houses located in Lagos, Abuja and Port-Harcourt, valued at $21,982,224(about N3.3Billion), following an application brought before it by the Economic and Financial Crimes  Commission (EFCC) which claimed that the houses were proceeds of crime.
Aside from the Petroleum Minister, other respondents in the suit are: 
Donald Chidi Amamgbo,Chapel Properties Limited , Blue Nile Estate Limited, Azinga Meadows Limited and Vistapoint Property Development Limited 
The presiding judge, Justice Abdulaziz Anka while granting the order noted that there was no response to the applicant's EFCC Motion on Notice for final forfeiture by any of the respondents.
"I have gone through the affidavit attached to the motion for final forfeiture as well as the submissions of the Economic and Financial Crimes Commission (EFCC)'s counsel, Anselem Ozioko. The Court has no option considering the uncontrovertible evidence filed by the EFCC than to grant the application. The motion for final forfeiture is accordingly granted as prayed," Justice Anka held.
The forfeited properties included 21 mixed housing units of 8 numbers of four bedroom penthouse apartment, six numbers of three bedroom apartments, two numbers of three bedroom apartment and number of four bedroom apartment, all Ensuit and located at 7,Thurnburn Street and 5 Raymond Street, Yaba,valued at N937million.
Others are: 16 numbers of four bedroom terrace, located at Heritage Court Estate, Omerelu Street, Diobu GRA,Port Harcourt, Rivers State valued at N928 million,13 numbers of three bedroom with one room maid's quarter, situated at Mabushi Gardens Estate, plot 1205,Cadastral zone B06,Mabushi,Abuja,valued at N650 million and six flats of three bedroom and one boys quarter, located at plot 808(135), Awolowo road, Ikoyi, Lagos, valued at N805million.