El – Zazzaky Protest Rocks Abuja
Posted on January 10, 2018
FRANCIS Achi/ Abuja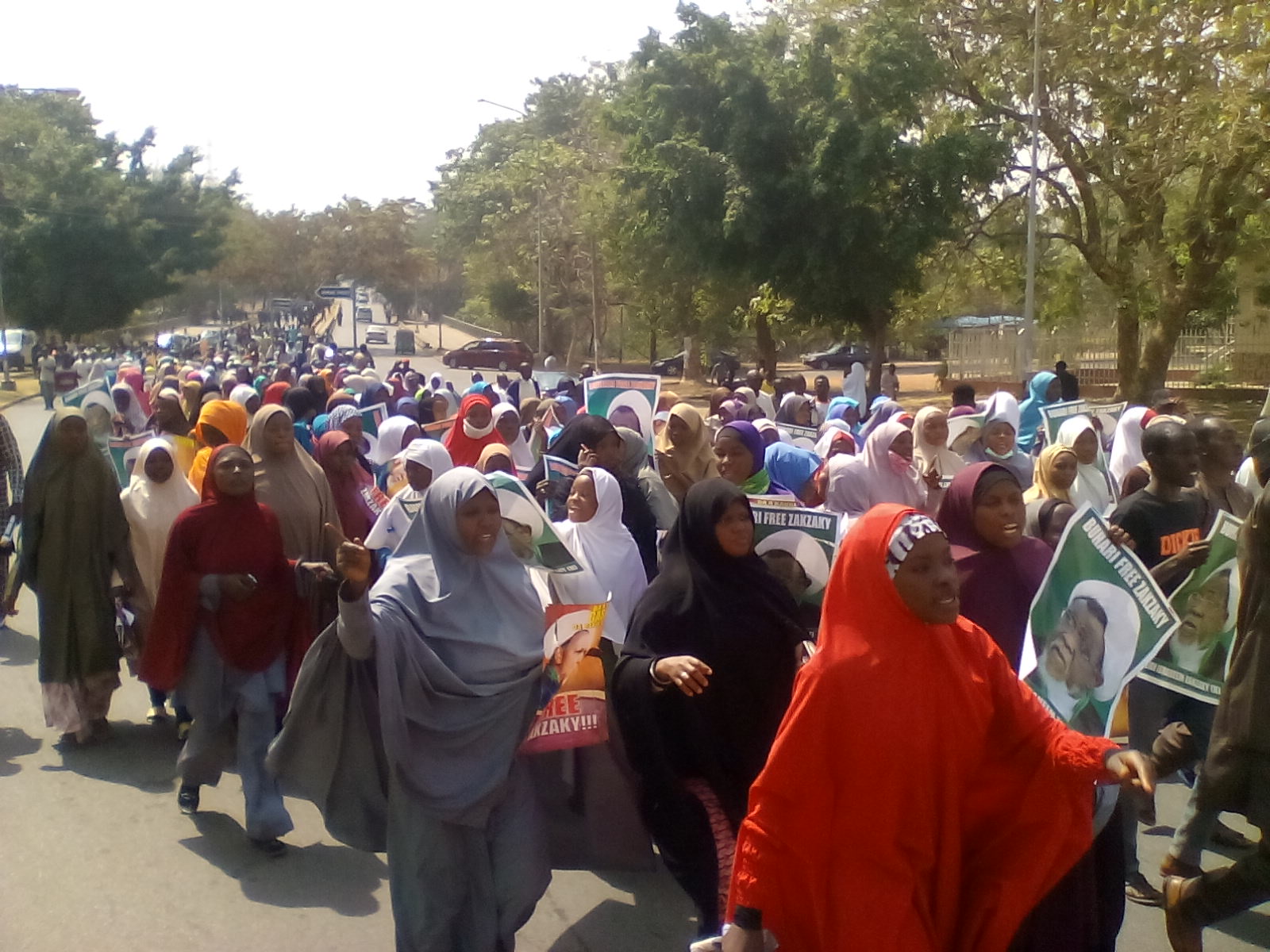 It was a shocking scene today at the Federal Capital Territory, Abuja as  thousands of members of Islamic Movement of Nigeria ( Shittes ) took to the major roads in the city and protested the continued detention of their leader  Sheik Ibrahim  El – Zaz Zaky by the Federal Government of Nigeria.
The protesters who  included women marched along popular roads in Abuja from Area 3, 2 and leading to Area 1 before the Nigeria Police dislodged the protesters with teargas .
Speaking to PM EXPRESS in Abuja at the scene of the protest , Abdullahi Mohammed Musa , the Coordinator of the movement said that the member of Islamic Movement of Nigeria decided to protest against injustice which is the continued detention of their spiritual leader , Sheik Ibrahim  El – Zak Zaky  by the Nigerian government and according to the report they got, their leader is terribly sick and he needed medical treatment .
" We are protesting the illegal detention of our leader , Sheik Ibrahim El – Zak Zaky. The Sheik has been suffering serous medical ailment due to the gun shot wound he sustained in 2015 and we heard that he is seriously down now. His blood pressure is very high, he cannot move, talk, eat and even pray, " Musa said.
"We are having a peaceful protest so that the government will free our leader . We protested last Saturday in Kaduna where we lost three of our members to live bullet shots from the guns of the  Nigeria Police and we have still protesting in Abuja.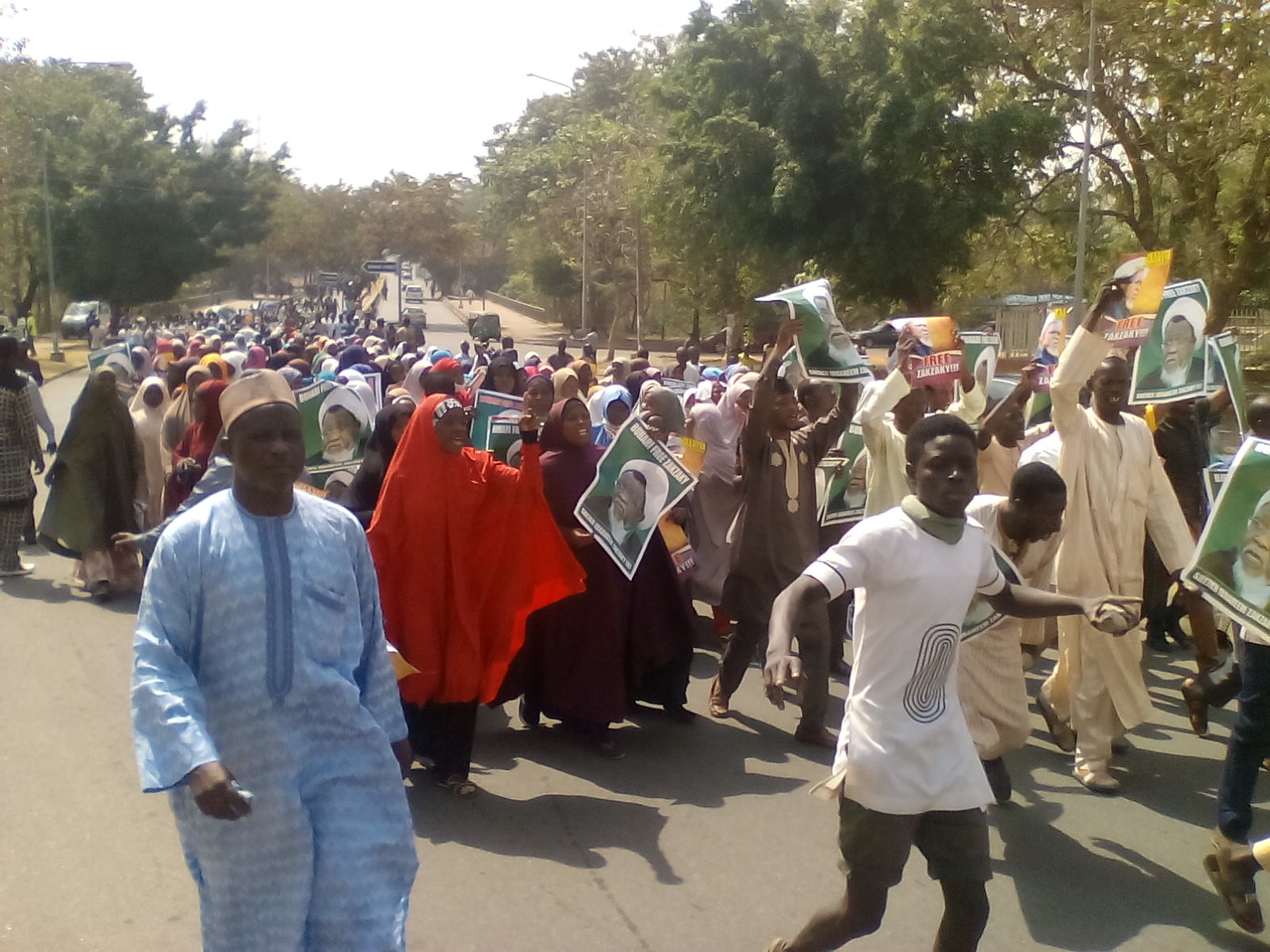 "The court gave a judgement that our leader should be released , but the government of President Muhammadu Buhari refused to obey the court for more than one year after the court gave its judgement, " he said.
"What type of democracy is this in Nigeria, " he queried. "We are worried that the situation of our leader's health is worsening . Sheik Ibrahim El – Zak Zaky is seriously ill. He cannot talk , eat , move and say his prayers for five days now , but the government is doing nothing to release him at least on compassionate ground due to his ill health, " he concluded .