Eniola Badmus Wins Maiden Celebrity Housemates Reality Show
Posted on February 12, 2018
FUNSHO AROGUNDADE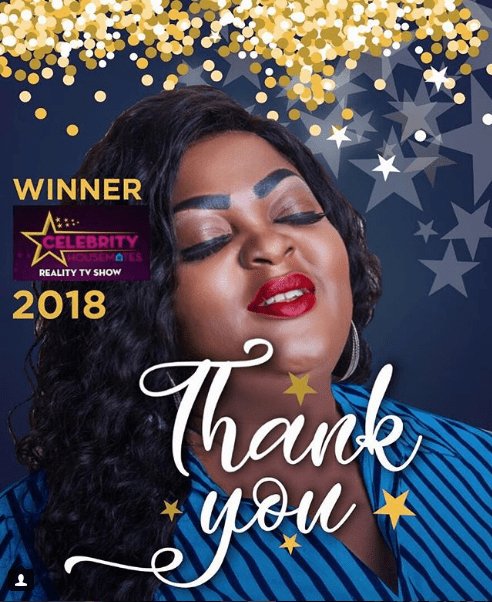 Nollywood actress, Eniola Badmus on Sunday emerged the winner of the maiden edition of Celebrity Housemates Reality TV show.
Badmus, who took to her Instagram feed to thank her fans for the support, received a cash prize of N7 million.
"Words alone can't express my genuine appreciation. I have been completely overwhelmed by the love and support I received these past weeks on the show," the fleshy actress wrote.
"Your sincere vote and push for the Eniola Badmus brand has not only made me the winner of the celebrity housemates reality TV show but a clear testimony of the amazing fans I am privileged to have and am indeed grateful.
"Big shout out to the organizers of the show for creating a huge platform you guys are amazing; now I believe you more.
"The host of the show, Keppy Epkeyong, you were awesome I call you bundle of talent. Also to my amazing fellow housemates I can't lie, I will miss you all.
"The show was particularly drilling but has also prepared me for brighter future with you all in support as usual. I, Eniola Badmus, the winner of the celebrity housemates reality TV show I pray God bless you all."
The 30-day show which began on January 12 was streamed live on all scheduled online media platforms for 24 hours; one hour daily show on national terrestrial TV and cable stations.
The celebrities who started as contestants in the show alongside Badmus are Jaywon, Yomi Fash Lanso, Funky Mallam, Doris Simeon, Ruggedman, Muma Gee, Ada Ameh, Chelsea Eze, Junior Pope, Ogenna Ekwubiri and Frederick Leonard.