We Expect 'Isoken' To Make Its Money First Week At The Box Office –BoI
Posted on June 14, 2017
FUNSHO AROGUNDADE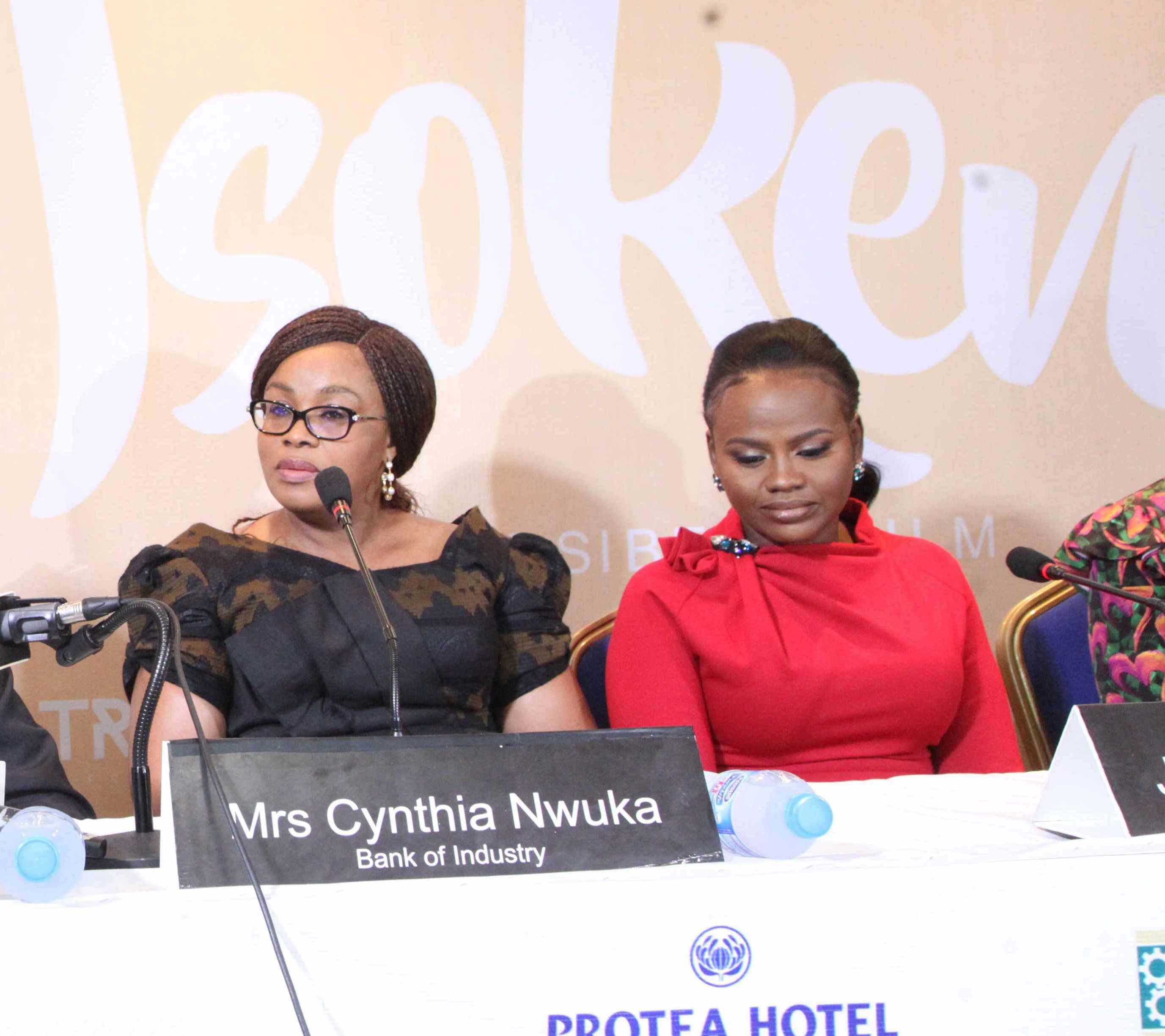 As the highly anticipated romantic comedy by Jadesola Osiberu Film, Isoken opens at the Nigerian cinemas on Friday June 16, the Bank of Industry, BoI has expressed strong optimism that the film will gross its production money in the first week of release at the Nigerian box office.
Head of Creative Banking Group, Bank of Industry, Mrs. Cynthia Uche Nwuka stated this Sunday night at the premiere of the movie at Landmark Centre, Oniru, Victoria Island, Lagos.
"We expect a huge Return on Investment. I expect to have my money back in one week. We put in a lot into the film and Jadesola has put in her best into this film as well and we can see the quality of production and storyline. I salute her courage. So I actually expect the best of Return on Investment on this great film," Uche Nwuka told P.M.EXPRESS.
She noted that the BoI decided to support Isoken because of the strong storyline and the fact that the producer is a young and upcoming, adding that Jadesola was the first young filmmaker the bank was working with and that there was no regret.
"At BoI, we are very passionate about working with young filmmakers and Jadesola was the first of such. With BoI buying into her passion and commitment to story-telling through film, we are happy with what we've seen today and equally proud to be affiliated with this project. At times, she has her fears but with a little bit of encouragements, she started running around and got the desired results. In BoI, we don't allow our clients to walk alone. We partner with our clients and ensure they deliver better results," she added.
The Nigerian cinemas have been abuzz with high budget Nollywood films since BoI debut with its loan scheme called NollyFund.
Among the films produced through the scheme so far include pan-African film, The CEO by Kunle Afolayan; Ayamma by Emem Isong; comic flick, Three Wise Men by Opa Williams; Amina, an epic by Okey Ogunjiofor; Stella and Oba by Lasun Ray recently shot in Ilorin, Kwara State; and now Isoken.
Starring Dakore Akande, Funke Akindele, Marc Rhys, Bolanle Olukanni, Joseph Benjamin, Tina Mba, Damilola Attoh, Nedu, Lydia Forson and Patrick Doyle among others, Isoken takes the audience on a romantic and hilarious journey, as it explores cultural expectations, racial stereotypes and bonds that unite families.
The story is based on Isoken (Dakore Akande), who has what appears to be a perfect life: beautiful, successful and surrounded by great family and friends. But Isoken is still unmarried at 34 in a society where its culture is obsessed with marriage. This raised a serious cause for concern. Things come to a head at her youngest sister's wedding when her overbearing mother (Tina Mba) thrusts her into an orchestrated matchmaking with the ultimate Edo man, Osaze (Joseph Benjamin).
Osaze is handsome, successful and from a good family, making him perfect Nigerian husband material. But in an unexpected turn of events, Isoken meets Kevin (Marc Rhys) who she finds herself falling in love with and he just might be what she truly wants in a partner. The only problem is, not only is he not an Edo man, he is Oyinbo (Caucasian).
Written, produced and directed by Harvard Business School alumnus and former head of Ndani TV, Jadesola, Isoken is coming on the heels of the success of popular television and web drama series, Gidi Up, similarly created by Jadesola.
Critics have unanimously described Isoken as a brilliantly told story about feminism, family, society and its pressures, the gift of friendship and love that does not falter or fail.
The movie had earlier premiered in May at a sold out event held at the West End's Cineworld in London. It had in attendance cast and crew of the movie and notable UK personalities.
The Lagos premiere tagged 'African Royalty Grand Premiere' was witnessed by equally powerful Nigerian personalities including Prof. Wole Soyinka, Oba Adewale Osiberu, Dr. Yemi Ogunbiyi, Mr. Gboyega Isiaka and slew of top entertainment practitioners.