Kwesé TV Takes Olamide, 5 Fans To The Russia 2018 World Cup
Posted on December 27, 2017
FUNSHO AROGUNDADE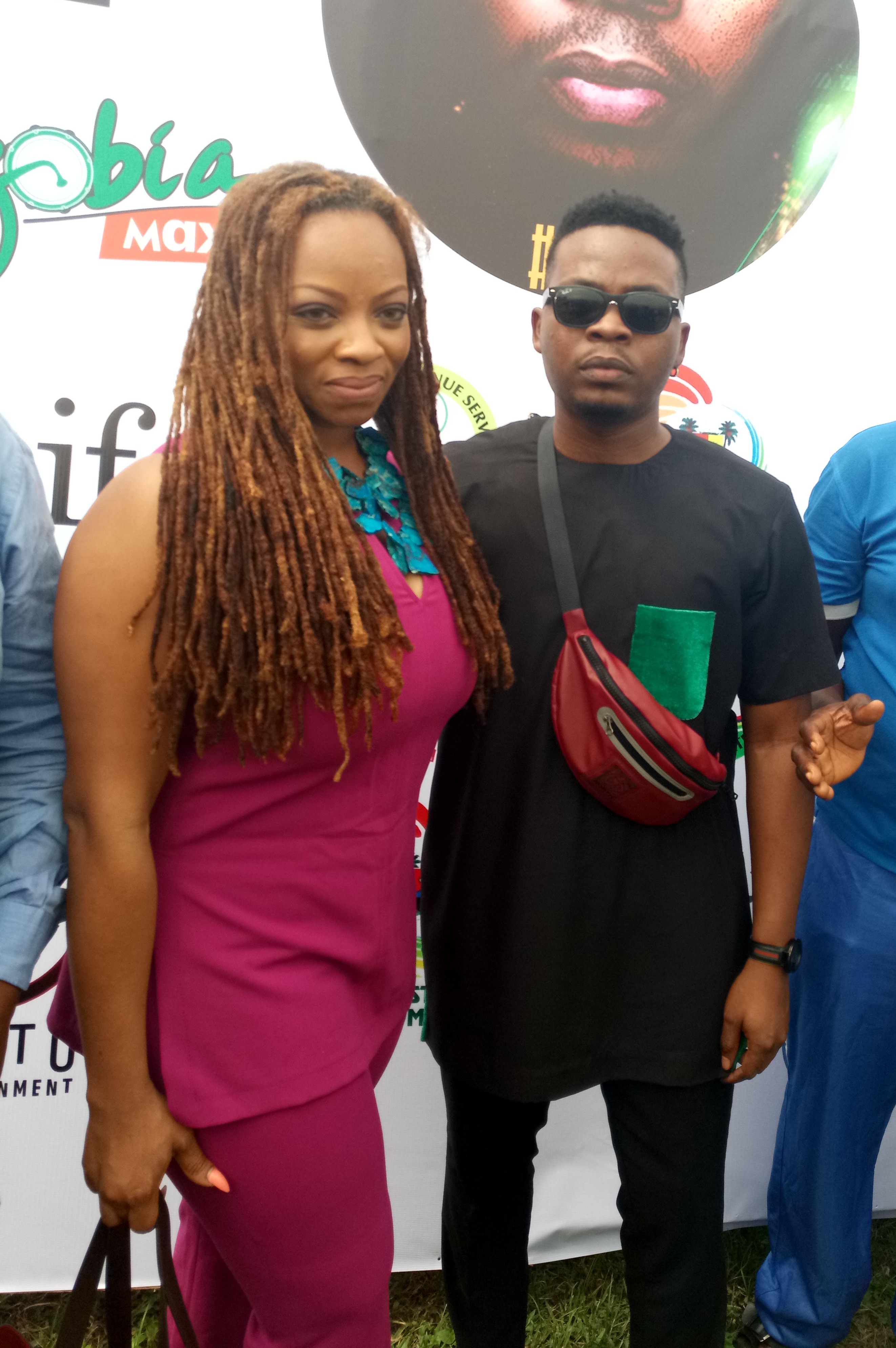 As part of its commitment to give Nigerians the best of entertainment during the 2018 FIFA World Cup in Russia, the Free-to-air-channel, Kwese Free Sports has decided to give popular hip-hop artist, Olamide Adedeji and five of his fans all-expenses paid free tickets to the Mundial.
Speaking on the World Cup bonanza, ChiChi Nwoko, General Manager, Kwese Free Sports said the new pay TV company decided to take Olamide and his fans to the World Cup as part of its Corporate Social Responsibility (CSR).
"The reasons we are partnering with Olamide, is to first of all, give back to our core market. We also want to find ways to impact our viewers that engage with us. We know that sports, particularly football is very big. The Super Eagles will be playing at the World Cup and we are looking for interesting ways to connect. For us, sports is entertainment. At every point, the first thing that drives us is the fans because they are the people that watch us," she stated.
Nwoko also explained that Kwese Free Sports partnered with Olamide for his annual 'Olamide Live in Concert', OLIC4 held at the Teslim Balogun Stadium, Surulere, Lagos on Sunday December 17 because of the amazing respect and love people have for the rap star.
"Olamide's story is that of a humble person who started from the bottom and is now a success story. As a brand, that is the kind of person Kwese Free Sports like to partner with. With Olamide bringing his very successful concert to Teslim Balogun Stadium, we know that would be an avenue for us to reach our core target market which is the young ones," she said.
"We have also created a platform where they can watch the World Cup for free and this is a huge development when it comes to sports. We believe in Olamide and his success, we want to give him five tickets to bring some of his fans who ordinarily wouldn't have been able to afford the trip," Kwese Free Sports boss added.
During the OLIC4 at the Teslim Balogun Stadium, Kwesé Free Sports used the concert to connect with Olamide's fans and those on social media to raise awareness for the channel as the official free-to-air broadcaster of the 2018 FIFA World Cup Russia, and a channel "For the Fan".
The rap star picked two of the lucky winners for the trip to Russia through a raffle draw at the concert and the other three winners will be chosen during a monthly raffle draw between January and March 2018.
To be eligible for the ticket, fans must download the Kwesé TV app to be able to watch Kwesé Free Sports on the go, follow Kwesé Free Sports on Facebook, Twitter and Instagram using the hashtags #OLIC4 #KweseFreeSportsNG #ForTheFan.
Nigeria and four other African countries, Egypt, Morocco, Tunisia and Senegal will be at the Russia 2018 World Cup from June to July next year.
Kwesé Free Sports is a 24-hour premium sport free-to-air TV channel broadcasting on UHF 32 in Lagos to diverse viewers. It is also available in other 24 countries across Africa, making it Africa's largest and only Pan-African Free-To-Air (FTA) channel.
The channel is the official and exclusive free-to-air broadcaster of the FIFA World Cup. This means its fans will watch 32 LIVE games of the World Cup free on their local TV station or via the Kwesé TV App without a subscription.
Kwesé Free Sports is also the exclusive free-to-air rights holder of the Premier League. Its audiences also get to watch premium sports including National Basketball Association matches, various FIFA tournaments and leagues, NFL, FIA Formula E Championship, AVIVA Premiership Rugby as well as sport themed magazine shows.