Nigeria Vs Morocco CHAN Final: Eagles Good To Lift Trophy – Sanusi
Posted on February 2, 2018
FRANCIS ACHI, Morocco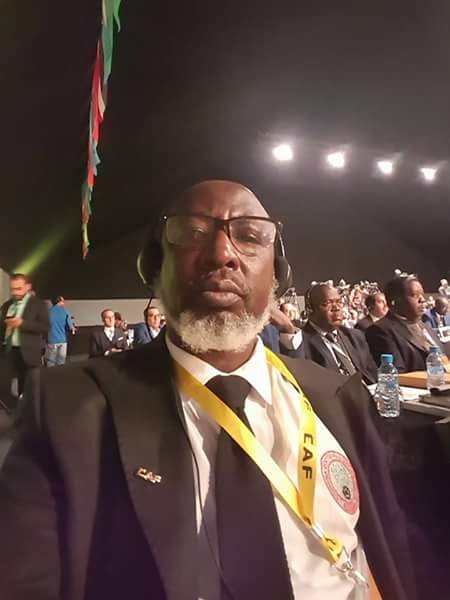 As the CHAN Super Eagles fine tune the preparation in training ahead of the final game against Morocco in 2018 CHAN tournament in Casablanca on Sunday , Dr. Mohammed Sanusi , the General Secretary of the Nigeria Football Federation, NFF, has said that winning the trophy is possible for the Super Eagles , but it is going to be a very difficult game for  Nigeria.
Speaking exclusively to PM EXPRESS at the venue of the 40th CAF General Assembly in Casablanca on Friday , Dr. Sanusi said the federation is very impressed with the performance of the Nigerian team making it to the final and he hopes that the team will end the tournament on a very high stride of sublimity by winning the trophy for Nigeria for the first time in her rich footballing history on the African continent .
"The NFF is very happy with the team . I know that the team can win the trophy by beating Morocco in final , but it is going to be a very difficult game for both sides and it is my prayer and that of entire football loving Nigerians that the Super Eagles win the game,"Dr. Mohammed Sanusi said.
He added that : " The players and the technical crew have demonstrated great strength of unity in the tournament and we are glad that the players are highly motivated to excel in the final on Sunday".
Both Nigeria and Morocco are playing the final of CHAN tournament for the first time in their  history . The last time Morocco won the richest laurel of African football was in 1976 when the Atlas Lions won the African Nations Cup, which was hosted by Ethiopia.