Nigeria's Bobsled & Skeleton Team Get Star Lager's Nod For 2018 Winter Olympics
Posted on February 4, 2018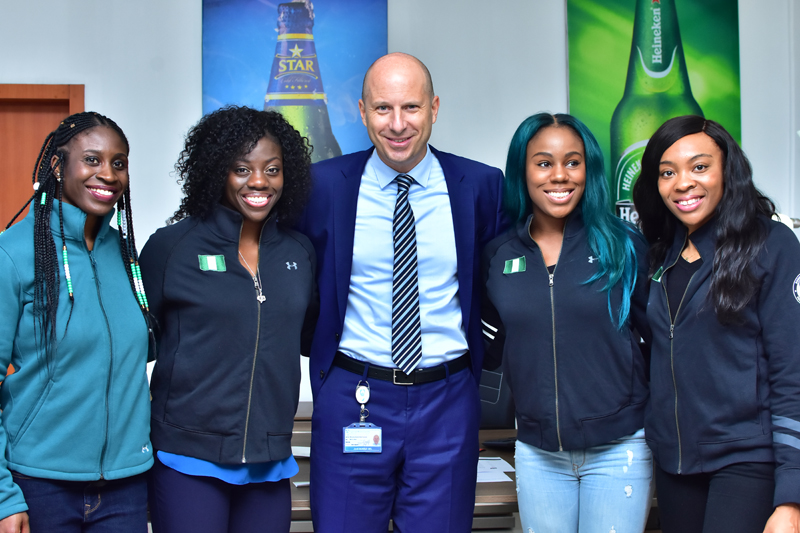 Nigeria's historic Women's Bobsled and Skeleton Teams, who for the first time qualified for the Winter Olympics, have secured a major sponsorship deal with Star Lager, one of Nigeria's leading beer brands and one of the country's biggest sports sponsors.
In the nearly 100-year history of the Winter Olympics Games, Nigeria has never been represented, in any sport, at the games.
That record will however be broken when the 2018 Winter Olympics kicks off this month, as four exceptional and inspiring Nigerian women athletes will be competing for medals at the multi-sport event scheduled to take place from February 9 to February 25 in Pyeongchang County, South Korea.
The Nigerian Bobsled Team is composed of the trio of Seun Adigun, Akuoma Omeoga, and Ngozi Onwumere, while Nigeria's Skeleton athlete, Simidele Adeagbo, would all be flying the country's national flag at the Winter Olympic Games.
"As the first lager brewed in Nigeria, we identify with that pioneering spirit of excellence that these four amazing Nigerian women represent. The zeal to go on and shine in the face of uncertainty, in an uncharted terrain, deeply resonates with us and we are very delighted to be able to support these great athletes in making this dream of participating and winning in Pyeongchang come true," said Franco Maria Maggi, Marketing Director, Nigerian Breweries Plc.
He added that NB Plc appreciates the professional conduct and support of the Bobsled & Skeleton Federation, Integral and Temple Management Company which enabled this partnership.
Meanwhile, the team was in Lagos days ago, ahead of their Olympics appearance as the first African representatives in Bobsled & Skeleton Category at the Winter Olympic Games.
The ladies hung out with select consumers and sports lovers at the Nigerian Breweries Headquarters bar where Star Lager Beer hosted them.