OLX Wins Two Awards At The Nigeria Technology Award
Posted on December 4, 2017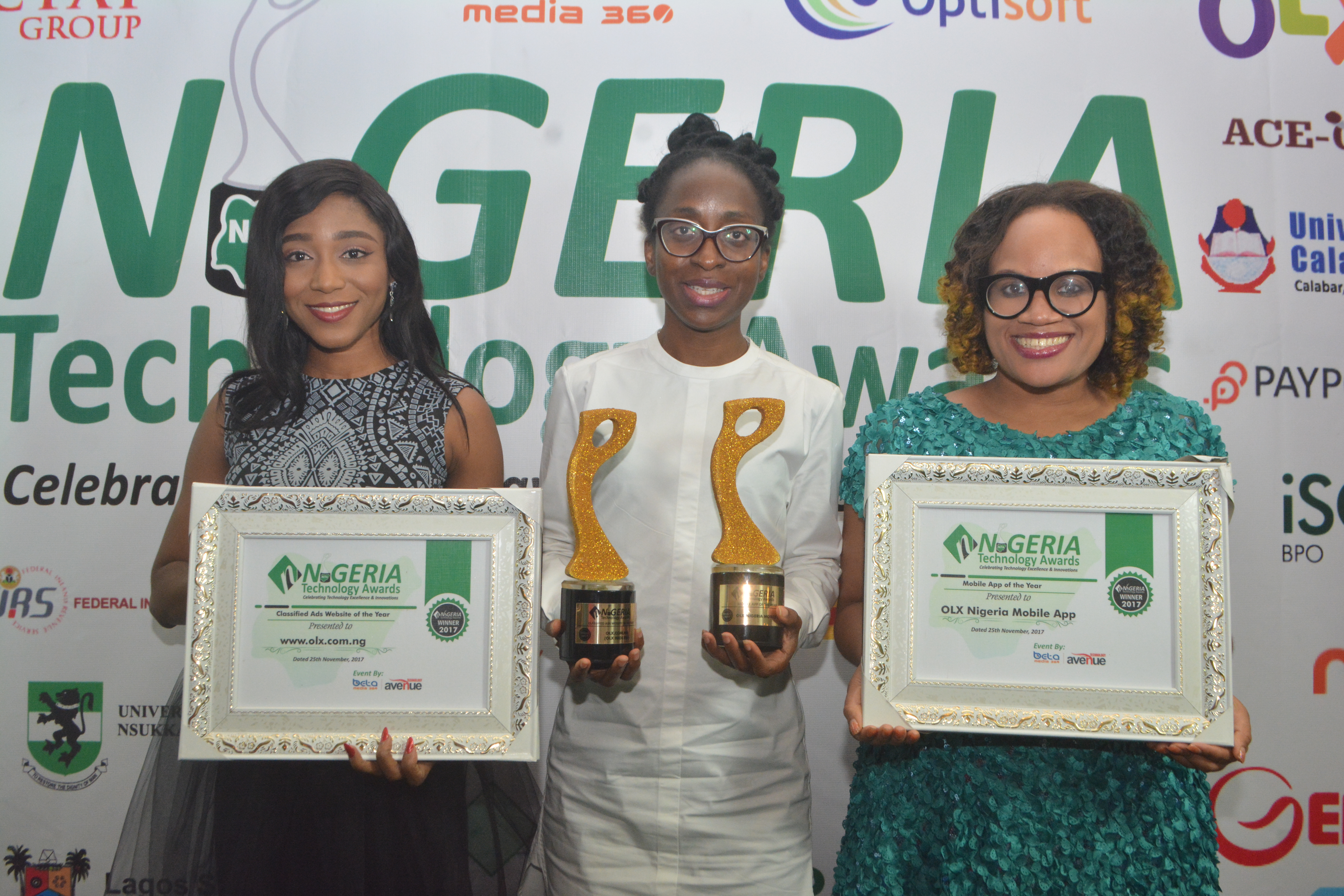 OLX Nigeria has added two new awards to its rack as the leading online classifieds site won the award for Classified Ad Website of the year for the third time in a row and for the first time the Mobile App of the Year.
The honours came during the third edition of the Nigerian Technology Awards held recently in Lagos.
Speaking at the awards ceremony, Lola Masha, Country Manager, OLX, thanked the organisers for the recognition and awards.
"We are extremely grateful to receive the award for Best Online Classified site three years in a row and now, the Mobile App of the Year. This has really been a great year for us as we recently just celebrated our fifth Anniversary," Masha said.
She added, "I want to especially thank all OLX users for their patronage and loyalty, we are dedicating this award to them. I would also like to extend my gratitude to the OLX team, as these recognitions are a result of their hard work and commitment to the business."
Nigeria Technology Awards is organised to recognise and reward technology entrepreneurs, innovators, inventors, academicians, and policy makers (Government) in Nigeria.
The theme for this year's award ceremony was "Celebrating Technology Excellence & Innovations".
The ceremony had in attendance major players in the ecommerce industry across various sectors of the economy, who gathered to celebrate outstanding achievement in various categories of the award.
OLX is the world's leading classifieds platform in growth markets and is available in more than 45 countries and over 50 languages.
It connects local people to buy, sell or exchange used goods and services by making it fast and easy for anyone to post an ad through the mobile app.
Every month, over 300 million people in local markets around the world use OLX's online marketplace to find and sell a wide range of products, including vehicles, electronics, phones and much more.