PDP Chieftain, Adeyeye Cries Out Over Plot To Burn His Private Radio Station
Posted on September 29, 2017
MICHAEL AKINOLA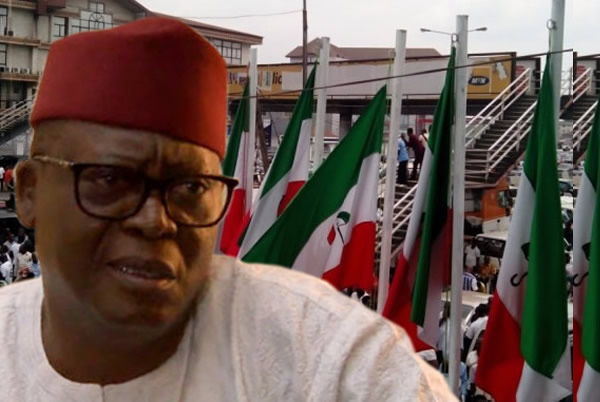 Peoples Democratic Party, PDP, interim national spokesman and governorship aspirant in Ekiti State, Prince Dayo Adeyeye, has alleged that some politicians opposed to his ambition were plotting to burn down his Ado Ekiti-based new FM radio station, Voice 89.9 FM.
Adeyeye said on Thursday that the station's General Manager, Donald Falayi, and himself had been receiving anonymous calls and text messages from unknown individuals on the plan to attack the station.
According to Adeyeye, the station has been objective in the reportage of events in the state.
He said the management of the station enjoys a free hand in terms of content of news being aired, adding that, "Voice FM is the voice of all Ekiti people irrespective of their affiliation."
He disclosed that the management had forwarded a petition on the alleged plot to attack the station to the Police and the State Security Services (SSS).
"We have been hearing and receiving anonymous calls that some hoodlums were plotting to carry out arson attack on this radio station," he said.
"This is satanic, because the station is non-partisan and that has been our policy.
"The station was built for Ekiti to serve as the voice of the people. The station has been saying the truth and some people didn't want the truth to be told.
"The GM and I had received several information about this evil plot and we are planning to beef up security around the station. I have also instructed my GM to write the SSS and the police about this."
There is a sustained rift between Adeyeye and the state governor, Ayo Fayose, over former's decision to seek the party's ticket to run for governor in next year's election, despite the governor's endorsement of his deputy governor, Kolapo Olusola.‎