Photos Of Multimillion Naira Jewellery 'Recovered' From Ex-NSA Mukhtar
Posted on March 3, 2017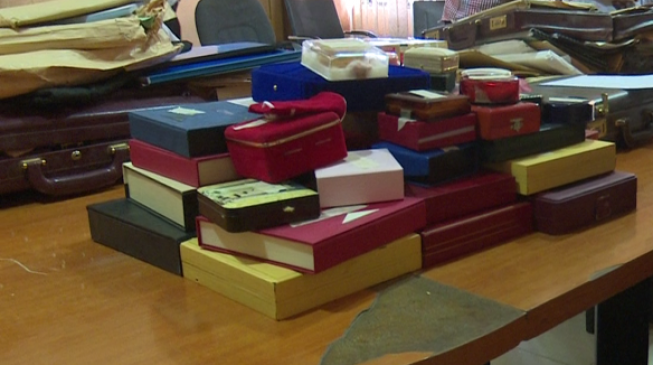 The Economic and Financial Crimes Commission (EFCC) said it has recovered 55 designer wristwatches, 37 gold jewellery, weighing 1,907.9g and another 15 pieces of fashion jewellery from Abdullahi Mukhtar, a former national security adviser (NSA), and his wife, Binta.
Mukhtar was NSA between 2006 and 2010.
The commission said the jewellery were found in a fireproof safe hidden in a house belonging to one Akka Danagundi, a brother-in-law to the ex-NSA.
Documents of 50 property located in Kano, Kaduna and Abuja were also allegedly found.
Below are pictures of the operation released by the EFCC: