Rains Of Prayers For Tinubu In Ikorodu
Posted on January 14, 2018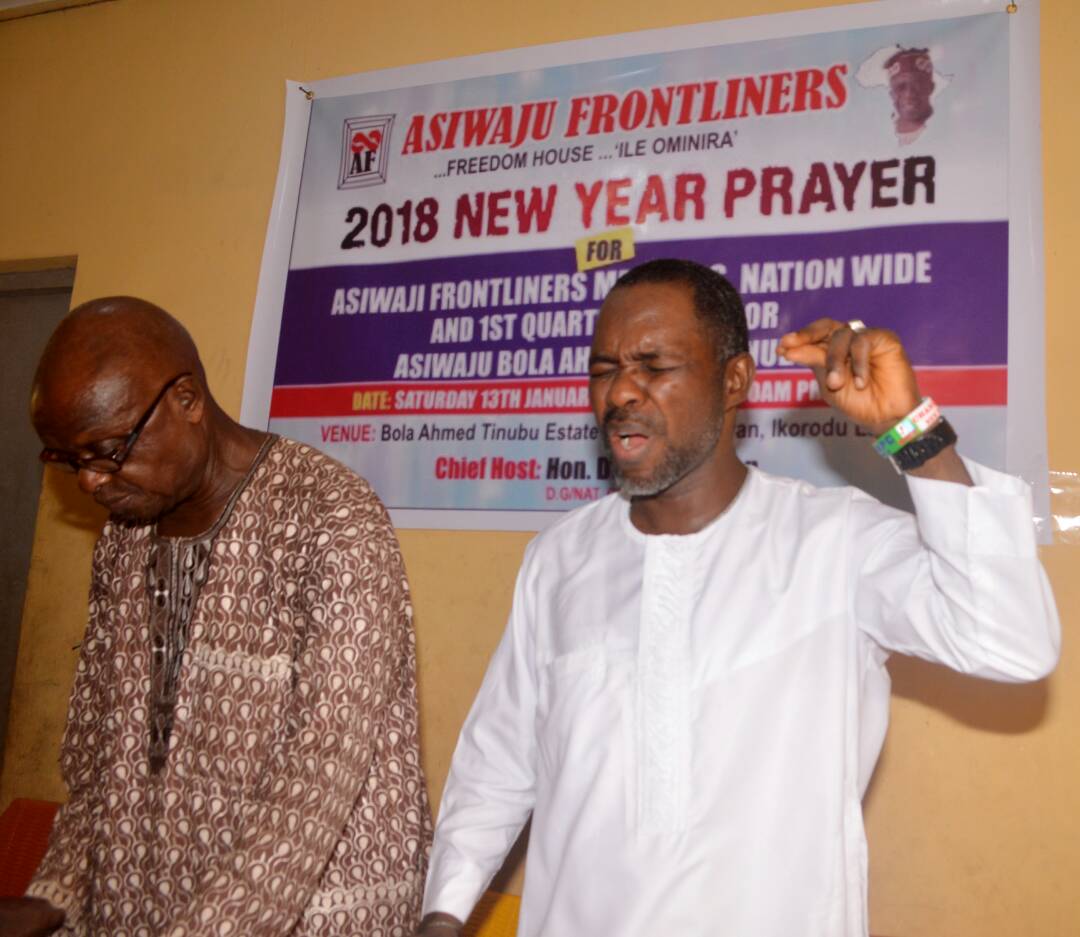 Pastor Adekunle Adeuga of Baptist Church (left) with Hon Doyin Johnson, National Coordinator of Asiwaju Frontliners during the prayer session for Asiwaju Bola Tinubu in Ikorodu on Saturday. 
An organisation named ASIWAJU FRONTLINERS hosted Islamic and Christian prayers for their Principal Asiwaju Bola Ahmed Tinubu at Tinubu Estate Hall Odogunyan Ikorodu, Lagos on Saturday, 13th January 2018. 
The National Coordinator of the organization, Hon. Doyin Johnson said the organization has been praying for for the former Governor of Lagos State, Tinubu once in Year since the organisation was firmed, but after the death of his son Jide Tinubu in 2017 , he has made it mandatory for the organization to be observing quarterly prayer session for the National Leader of the All Progressives Congress, APC beginning from 2018.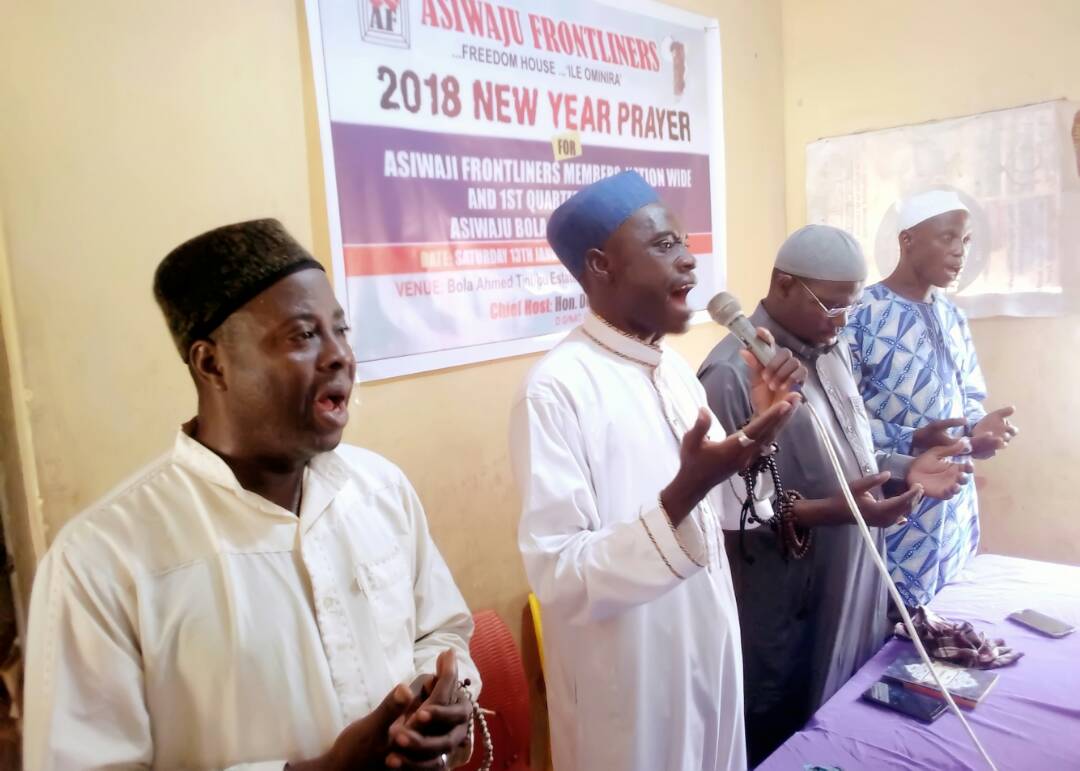 Sheik Ismail Tijani (middle) leading the Islamic section of the prayer session  
He said the prayer session will hold in January, April, July  and October from 2018 and beyond for the man of the people who has given so much to humanity.
"This is the only thing the entire members of the organization nationwide can give to the man of all seasons, " Johnson said.
According to him, the only leader who has the poor masses at heart in outstanding manner in Nigeria today is Asiwaju Bola Ahmed Tinubu.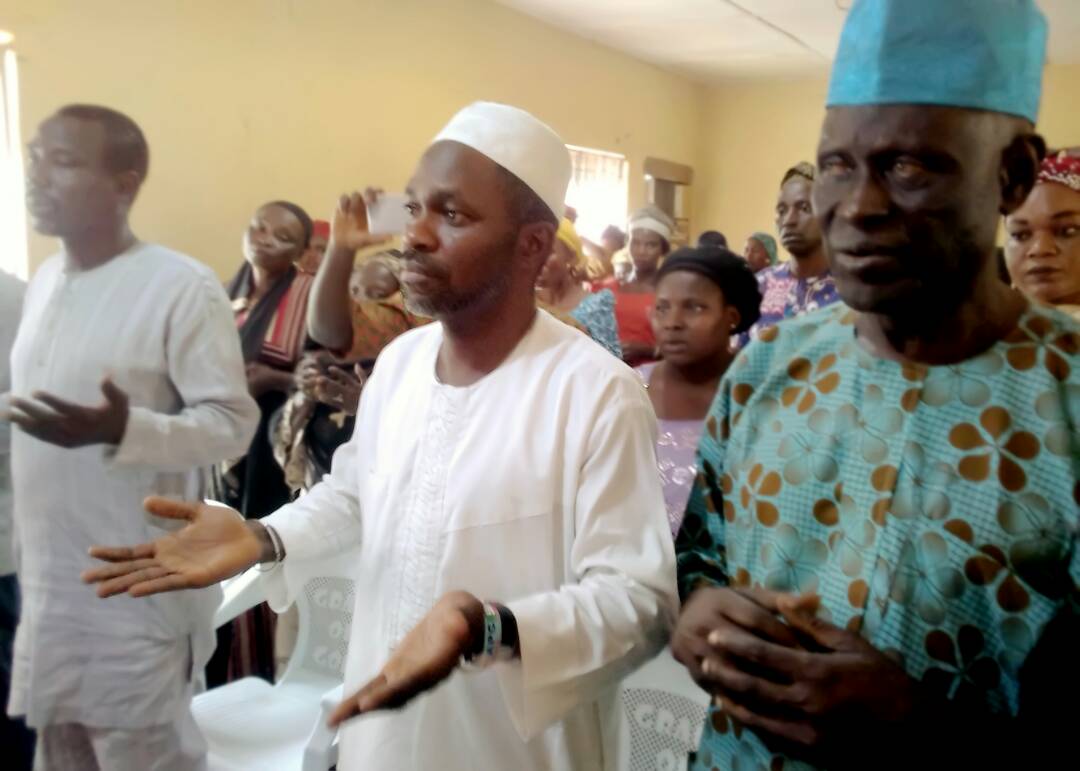 "When you talk of democratic struggle, philanthropy, empowerment of the people from nothing to something, you will find Tinubu at the forefront in Nigeria, " he said.
He said they will not relent in their effort to continue praying for the safety, upliftment, good health and long life of their mentor, Tinubu.
P.M.EXPRESS reports that Pastor Adekunle Adeuga of Baptist Church led the Christian section during the prayers that lasted for several hours, while Sheik Ismail Tijani led the Islamic section.