Be Ready For Prison; Police Warn Lagos Residents
Posted on January 11, 2017
CYRIACUS IZUEKWE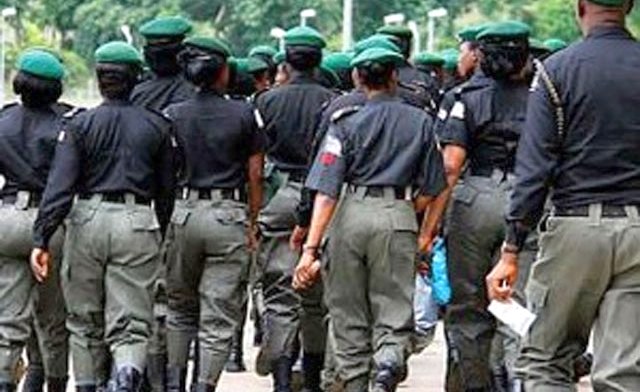 As the Nigerian police officers set to embrace 'Change Begins With Me' campaign as championed by the Federal Government, Lagos residents who are in the habit of breaking law and order have been warned to desist or prepare to go to prison.
The Police warned that it would no longer be business as usual as the police was ready with the change mantra of the Inspector General of Police on professionalism.
This is coming on the heels of several attacks from various quarters over the allegations that police officers are most corrupt institution in the society.
This was also in support of the recent advice by the Speaker of the Lagos State House of Assembly, Mr Mubashiru Obasa to the police to purge themselves of iniquity.
Some of the senior police officers who spoke to P.M.EXPRESS in Lagos on condition of anonymity said the Nigeria Police have been a subject of ridicule over the years by the civilian populace and they are not happy with the development.
They revealed to our Correspondent that they have resolved to change the bad image of the police and discharged their duties professionally hence forth.
According to the officers, it means there will be more people going to prison because of the tendency of some people, especially in Lagos State who seems take delight in committing crimes.
"Anybody caught for committing any crime will be arrested and charged to court and prosecuted," one of the officers said.
Some police officers who attended the Campaign event held at the Lagos police headquarters in Ikeja noted that it was the public that was corrupting the police officers by offering them bribe.
"Now that they will no longer demand and collect bribe, many people will go to prison for various offences and it is those civilians that will suffer most.
They also urged the authority to ensure prompt payment of their allowances and salaries so that officers will not be tempted to seek any gratification either from the complainants or suspects.
Some they say are blaming the police for corruption but look the other way without mentioning other institutions who are more corrupt than police.
One of the senior officers said when a police officer takes a suspect to court, the prison officials and court officials demand and collect money from such officer before they will take the suspect but nobody is talking about that.
The Lagos Commissioner of Police, Mr Fatai Owoseni had earlier assured Lagosians that the operations of police have improved drastically and will continue to improve and perform more better.
He warned the officers to key into the change or such officer will did not follow will be dismissed from the Force.