Stop Consumption Of Foreign Products, Buhari Warns Nigerians
Posted on December 14, 2016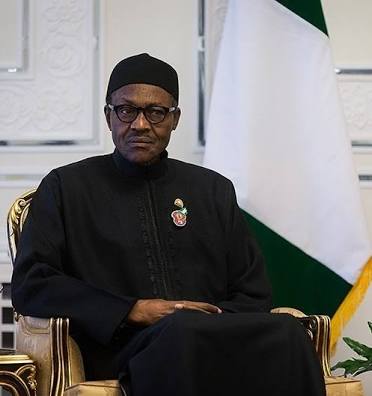 TAIWO ADELU
Nigerian President, Muhammadu Buhari, has again warned Nigerians, irrespective of classes, to stop consumption of foreign products, instead they should begin to look inward to patronize made in Nigeria goods.
The President said while presenting the 2017 budget to a joint sitting of the National Assembly in Abuja Wednesday that under his watch will he allow the old ways of governance to continue with impunity as it is glaring that past governments have done little or nothing to encourage Nigerians to eat what they were producing instead they continued to have lustful taste for foreign products.
Quoting the President in his budget speech, Mr Buhari said: "Distinguished members of National Assembly, for the record: For many years we depended on oil for foreign exchange revenues. In the days of high oil prices, we did not save. We squandered.
" We wasted our large foreign exchange reserves to import nearly everything we consume. Our food, Our clothing, Our manufacturing inputs, Our fuel and much more. In the past 18 months when we experienced low oil prices, we saw our foreign exchange earnings cut by about 60%, our reserves eroded and our consumption declined as we could not import to meet our needs.
"By importing nearly everything, we provide jobs for young men and women in the countries that produce what we import, while our own young people wander around jobless. By preferring imported goods, we ensure steady jobs for the nationals of other countries, while our own farmers, manufacturers, engineers, and marketers, remain jobless."
He warned : "I will stand my ground and maintain my position that under my watch, that old Nigeria is slowly but surely disappearing and a new era is rising in which we grow what we eat and consume what we make. We will CHANGE our habits and we will CHANGE Nigeria.
"By this simple principle, we will increasingly grow and process our own food, we will manufacture what we can and refine our own petroleum products. We will buy 'Made in Nigeria' goods. We will encourage garment manufacturing and Nigerian designers, tailors and fashion retailers. We will patronize local entrepreneurs. We will promote the manufacturing powerhouses in Aba, Calabar, Kaduna, Kano, Lagos, Nnewi, Onitsha, and Ota. From light manufacturing to cement production and petrochemicals, our objective is to make Nigeria a new manufacturing hub.
"Today, the demand of the urban consumer has presented an opportunity for the rural producer. Across the country, our farmers, traders and transporters are seeing a shift in their fortunes. Nigerians who preferred imported products are now consuming made in Nigeria products. From Argungu in Kebbi to Abakalaki in Ebonyi, rice farmers and millers are seeing their products move. We must replicate such success in other staples like wheat, sugar, soya, tomato and dairy products. Already, the Ministry of Agriculture and Rural Development, the Central Bank of Nigeria, the Organised Private Sector and a handful of Nigerian commercial banks, have embarked on an ambitious private sector-led N600 billion program to push us towards self-sufficiency in three years for these products. I hereby make a special appeal to all State Governors to make available land to potential farmers for the purpose of this program.
"To achieve self-sufficiency in food and other products, a lot of work needs to be done across the various value chains. For agriculture, inputs must be available and affordable. In the past, basic inputs, like the NPK fertilizer, were imported although key ingredients like urea and limestone are readily available locally. Our local blending plants have been abandoned. Jobs lost and families destroyed. I am pleased to announce today that on 2nd December 2016, Morocco and Nigeria signed an ambitious collaboration agreement to revive the abandoned Nigerian fertilizer blending plants. The agreement focuses on optimizing local materials while only importing items that are not available locally. This program has already commenced and we expect that in the first quarter of 2017, it will create thousands of jobs and save Nigeria US$200 million of foreign exchange and over N60 billion in subsidy.
"We must take advantage of current opportunities to export processed agricultural products and manufactured goods. Let it not be lost on anyone that the true drivers of our economic future will be the farmers, small and medium sized manufacturers, agro-allied businesses, dressmakers, entertainers and technology start-ups. They are the engine of our imminent economic recovery. And their needs underpin the Economic Recovery and Growth Plan."