WE'VE GOT A 10-YEAR TOURISM PLAN – STEVE AYORINDE
Posted on February 3, 2018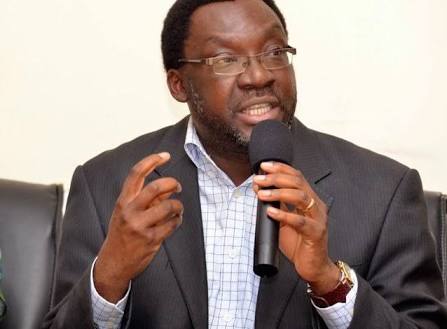 Mr. Steve Ayorinde, the Lagos State Commissioner for Tourism, Arts and Culture, on Thursday received a delegation from the Republic of Trinidad and Tobago that paid him a courtesy visit as part of their tourism trip to Lagos State.
The Commissioner used the opportunity of the visit to hint that Lagos State government had outlined a 10-year tourism plan geared towards more revenue generation and further showcasing the numerous tourism potentials that abound in the state.
In his speech, Mr. Kyle Lequay – the leader of the delegation, stated that the team was in Lagos for the 2018 Wazobia FM Carnival, which would be featuring Soul Calypso (SOCA), a popular genre of music performed in Trinidad and Tobago and also explore the opportunity for cultural exchanges between Nigeria and Trinidad & Tobago.
According to Mr. Kyle, "The visit was undertaken to enhance carnival products and cultural exchange across borders as tourism business has become a global business appeal due to the diversity of culture. As such, there is a need for unity among operators. He said unity in the sector is about accepting diversity in cultural heritage and potentials of other countries".
The visiting team was accompanied to the Ministry by Mr. Serge Moujaim, the Chief Executive of Wazobia FM, and received by Mr. Fola Adeyemi, Permanent Secretary, Ministry Tourism, Arts and Culture, along with other senior officials.
The Commissioner said the Ministry, being the Cultural Mouthpiece of the State Government, is determined to make Lagos State the Tourism hub of the Nation and one of the top five tourism destinations in Africa, adding that Lagos has embarked on the massive promotion of its tourism products and potentials through various government-supported entertainment shows and events.
According to Mr. Ayorinde, the Lagos Tourism Master Plan is at an advanced stage of production for tourism operators and other stakeholders in the sector to take advantage of the socio-economic benefits inherent in the plan and explore areas of possible public-private partnership collaboration.
The Commissioner further stated that October 2017 marked the 21st anniversary of the death of late afrobeat maestro Fela Anikulapo-Kuti and as such the Lagos State Government, through the Ministry, joined the family to the celebrate the deceased musical icon while seizing the opportunity to create platforms for the development of talents and creativity in the entertainment industry.
He disclosed that the forthcoming Lagos City Marathon is also a component of tourism to showcase Lagos State as one of the tourist-friendly cities in Nigeria, noting that what distinguishes Lagos from other states in Nigeria is its vitality when it comes to offering different entertainment options in arts, culture and sports.