Yemi Idowu Denies Lagos State Mega Bus Deal Story
Posted on February 14, 2018
FUNSHO AROGUNDADE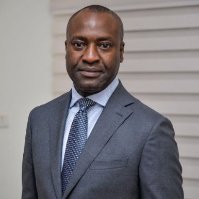 Real estate investor and entrepreneur, Mr. Yemi Idowu has refuted a news article in one of the national dailies that he is the beneficiary of a Lagos State contract to supply buses.
In a statement by Tayo Adesokan, a media aide to Idowu and made available to our correspondent, the news article has been described as "untrue and unsubstantiated."
The full statement reads: "Our attention has been drawn to a recent news article that enjoyed wide coverage in the media alleging that my principal, Mr. Yemi Idowu, a real estate investor and entrepreneur is the beneficiary of a Lagos State contract to supply buses.
"We would like to use this medium to deny this news article including the information it has presented as untrue and unsubstantiated. Mr. Idowu is in no way involved in the Lagos State bus reform and he has not been invited to participate in the reform.
"It is unfortunate that many media sources have drawn resources from this unfounded allegation by which the public is being fed unverified information. A simple confirmation from the correct sources would have confirmed the truth or otherwise of this information.
"During this period of unbridled fabrication of fake news, we will appeal and advise any media organisation which has news leads about Mr. Idowu to kindly confirm the facts with us before going to press with the information. Please accept assurances of my highest regards.
Idowu is the scion of the late well respected industrialist, sports philanthropist, and the Okanlomo & Mayeloye of Ibadan, Chief Nathaniel O. Idowu.
The very quiet entrepreneur is a former non-executive director at Sterling Bank Plc and he was also the former Chairman of Sterling Capital Markets and also Vice Chairman of NBM Bank.