Oil Mogul Drags Zenith Bank To Court Over Illegal Deductions
Posted on February 11, 2020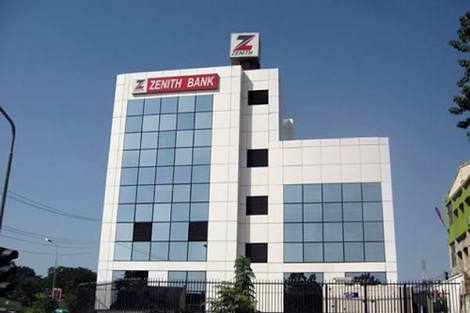 MICHAEL AKINOLA
Independent oil marketer and businessman, Olusola Anthony Adejugbe, locked horns with one of Nigeria's top banks, Zenith Bank Plc. in a Federal High Court in Lagos.
Presiding over the case was Justice Olayinka Faji.
Mr. Adejugbe, represented by Mr. Lanre Ogunlesi (SAN), accused Zenith Bank of excess and illegal charges on his current account, and, feeling cheated, he slammed a 6.4 billion naira suit on them as retribution for the fraudulent stunt pulled on him.
Olusola Adejugbe and his company Tonique Oil Services Limited had previously obtained several credit facilities from Zenith Bank, and pledged three of his properties as collateral for the loan.
It was alleged that the bank wrongly computed its COT and VAT charges on his account and all efforts made by Mr. Adejugbe, who is a premium customer at Zenith Bank, to resolve the conflict when it was spotted were strangled by the bank.
A forensic accounting firm was contracted to analyze the account and afterwards it was discovered that between August 2006 and December 2013 excess interest and charges on the account by Zenith Bank Plc. amounted to 1.8 billion naira.
Through its lawyers, Zenith Bank denied all allegations placed against them. They believed they had not cheated anyone and would never do so, as a company who held up its ethics and professionalism like a badge of honour.
But it was also alleged that 200 million Naira, which was meant to finance the purchase of 3000 metric tonnes of petroleum products for Mr. Adejugbe's company Tonique Oil Services Limited had been diverted by Zenith Bank into the purchase of its own shares during the bank's initial public offering (IPO).
And in the light of this, which could not be denied by the bank, that badge of honour they held up began to fray at the edges.
Although Zenith Bank has not yet agreed to all the allegations, the word going round is that they were unprofessional and should be sanctioned for their gross misconduct.
The Court was urged to declare that Zenith Bank, being a bank within the supervision and control of the Central Bank of Nigeria, cannot charge interest beyond the official policy rate approved by the Central Bank of Nigeria. And should this go through, Zenith Bank would become 16.4 billion Naira poorer.