Acting Registrar, MDCN, Sanusi Appears Before The Senate
Posted on December 7, 2017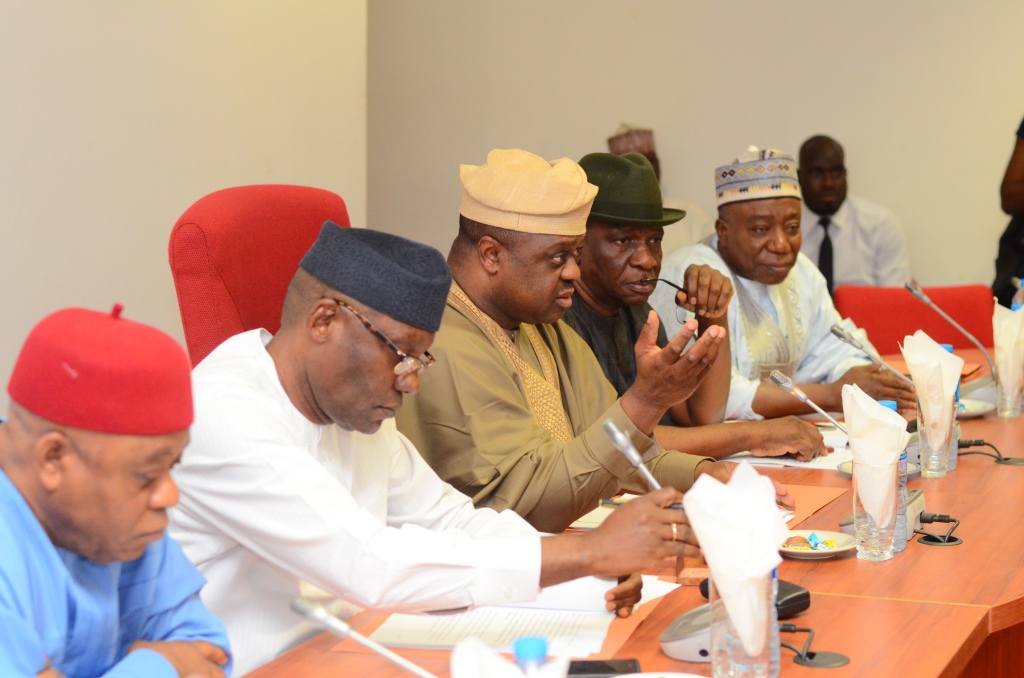 The Acting Registrar of Medical and Dental Council of Nigeria (MDCN), Dr. T.A.B. Sanusi finally appeared before the Senate Committee on Health led by Senator Dr. Lanre Tejuoso on Tuesday 5th of December, 2017.
The Senator Tejuoso led committee had summoned the Acting Registrar concerning a petition written against MDCN by medical students alleging bias and giving them wrong examination questions outside their scope of specialisation which made many students to fail the examination, but Dr. Sanusi failed to appear.
The medical students and their parents were at the National Assembly last week to further present their case. Senator Tejuoso led committee had after receiving them, promised to invite Dr. Sanusi again to hear his side of the matter.
After the formal introduction when hearing resumed on Tuesday, the Chairman Senate Committee on Health asked other people present to excuse them remaining only the members of the Medical and Dental Council of Nigeria and the media. He used the medium to express his bitterness that the Acting Registrar claimed that he was out of the country and refused to honour the Committee's iinvitation when he was summoned earlier and equally refused to pick his calls.
Dr. Sanusi however started by apologising to members of the committee for his failure to appear before them as he had travelled out of the country then and it was not deliberate that he failed to take his calls. The committee accepted his apology but assured him there were consequences for treating them with disdain to serve as deterrent to others.
Attention was then focused on the petition in which there were allegations of intentional massive failure, replacement of names, sudden increase of examination fee and deliberate shutting down of the website.
In his defence, Dr. Sanusi said that he did not set the examination and could not have also determined who passed but only published what the examination council gave to him. He however could not throw more light on other issues as contained in the petition as he was just formally handed a copy.
The Senate Committee on Health resolved to give him time to come along with all the concerned bodies of the examination and with better explanation. They also mandated the Acting Registrar to come forward with possible solutions for competent doctors even if it will mean reducing the fee to get qualified doctors. The meeting was rescheduled for Thursday.