Admission Bazaar In Nigeria's  Institutions of Higher Learning
Posted on October 4, 2017
CYRIACUS IZUEKWE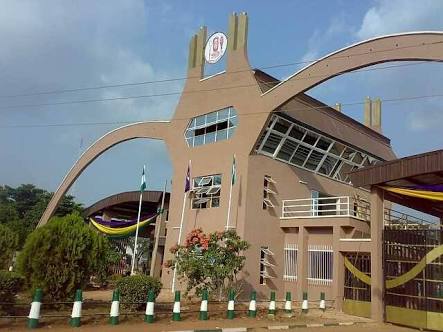 The vision for improved standard and qualitative education in the institutions of higher learning may remain a mirage for years to come when one considers what is happening now in most higher institutions in Nigeria.
P.M.EXPRESS investigation revealed that the purported  admissions going on in some higher institutions (names withheld) have turned into a bazaar where money values are placed beyond merit.
P.M.EXPRESS reports that some of this bazaar admission were prevalent in almost all the regions of Nigeria. Some parents who spoke to our correspondent in some higher institutions visited said that they have come to process admission only to realise that it was for the highest bidders, due to the influx of admission seekers in those areas.
Our findings revealed that some institutions collect between N500,000 to N1m for professional courses such as Medicine, Law, Pharmacy, Engineering and other professional courses in that category. While some social sciences and arts courses such as Psychology, Philosophy, Business Administration, Marketing and others went for between N200,000 and N300,000 depending on the institution.
P.M.EXPRESS tried to find out why it was so despite the students scores in JAMB and the insistence by higher institutions to conduct their own tests after students passed the JAMB exams. It was also discovered that lecturers, schools cleaners, IT staff and others at the vice chancellors offices have turned to admission agents obtaining certain amounts for admission not minding the poor performance of such students.
P.M.EXPRESS gathered that  such sharp practices boom due to the insecurity in some parts of Nigeria and parents would not risk their children to attend school in such volatile areas especially in the North.
One of the institution's staff said the opportunity was created due to insecurity in some states and attention shifted to the areas that parents felt were more secured and there were too many applications.
"Practically, every staff is an agent in the institutions and the population of students seeking admission were very high and the staff converted it as means of making money" the source said.
The source also revealed that it was because of these shady deals that made the institutions insist on conducting their own tests before they would accept any candidates.
"Ask some students who wrote the tests; some science questions were joined with the arts questions so that the students will fail the tests and it will create room for the admission racket to continue."
P.M.EXPRESS confirmed from students who lamented that some science questions were actually mixed with arts, the students could not answer those questions and eventually failed to get appreciable marks to pass the tests.
It was gathered that it created room for negotiation and sale of admission whether you passed the test or not. Some of the parents who spoke to our correspondent regretted that things had become worse despite the efforts of the government to fight corruption.