Bishop Sacks Three Pastors Over Homosexuality
Posted on January 9, 2018
CYRIACUS IZUEKWE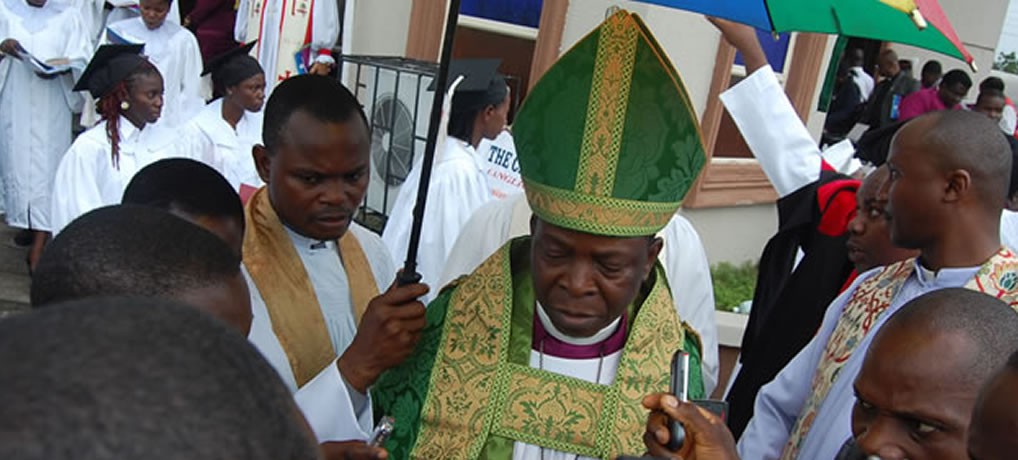 The Anglican Church in Aguata diocese,  Anambra State has sacked three of the church ministers for their alleged engagement in homosexual activities in some church parishes under the diocese.
P.M.EXPRESS reports that the ministers (names withheld) were sent away from the church after the church council under the leadership of the Anglican Bishop found them culpable of gross misconduct and sodomy committed in the various parishes.
 P.M.EXPRESS gathered that the victims were mainly young boys who the ministers forcefully penetrated and sexually abused through the anus in the parishes where they  were in charge.
One of the ministers was said to have served at St Andrew's Anglican Church, Umuchu town in Aguata local Government Area in Anambra State.
 It was gathered that the Bishop had received several reports of sexual molestation of young boys in some parishes around Aguata and Orumba Local Governments under the metropolitan sea of the church.
P.M.EXPRESS scooped that the Bishop first transferred the pastors to other parishes over the complaints of their unholy activities. However,  the complaints kept coming despite the transfers as some members of the church were still victims in the new parishes assigned to them and there were protests against the ministers in question.
Thus, a panel was said to have been set up to investigate the allegations and some of the victims testified against the ministers and made some shocking revelations against them. During the investigation, the suspects were also discovered to have committed other offences against the church and the members and they were found culpable. The panel therefore recommended for their dismissal to save the image of the church.
Some of the church members who spoke to P.M.EXPRESS confirmed the incident and revealed that the ministers in question had defiled many young boys in their various parishes and the victims parents protested to the Bishop.
The sources who did not want their names to be published said they were ministers in the church who formed themselves into a kind of cult group who had defiled the young boys and their parents were ashamed to mention them to save the image of the church.
One of the sources said what baffled most of their members was the fact that the ministers were all married yet they still engaged in such act. This raised serious suspicion that they were committing such unholy act for other purposes other than for sexual satisfaction.
The Bishop could not be reached for comment but sources close to the Bishop confirmed the incident and said they have since been dismissed from the church.