Commissioner Seeks Support For Dyslexia Foundation
Posted on January 23, 2017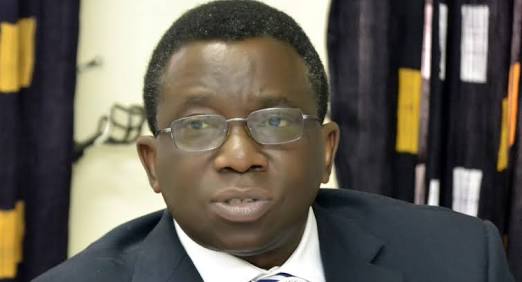 .Cross River State Commissioner for Education, Goddy Eta has called for support for Dyslexia Foundation to enable it carry out its activity of helping victims of the disorder become better individuals.
He made the call recently in Calabar at a workshop organized by the Foundation for media workers and teachers.
The workshop which was organized specifically to train teachers on the learning disability in children known as Dyslexia, wasfacilitated by the Chairman of the foundation, Dr. Ben Arikpo.
According to the commissioner, "It is important we show concern for those who have a slight challenge with learning and see where myministry will come in to assist the foundation."
Explaining what the disorder is all about, Dr. Arikpo saidDyslexia is not a disease but a learning disability that can be treated through various exercises.
He said there are 37 signs of Dyslexia, which is a syndromewith associated characteristics that vary in degree from person to person.
"We need an occupational therapist to handle the challenge.It is genetic and can also be caused by brain damage or living in denial byrefusing to treat it at the onset. Dyslexia doesn't go away. It must be treatedif not victims could end up as drug addicts, cultists, prostitutes, and otherforms of social misfits when they drop out of school," he said.
He said the media should lead the advocacy for policy for dyslexics (sufferers of the disorder) to write exams orally, adding that thereis too much focus on cognitive learning than other forms of learning in our society.Aripko said in spite of the disorder, dyslexics are excellent in fields such as arts, entertainment, entrepreneurship and should be pushed in the direction where they are gifted or most proficient, citing Richard Branson, Steve Jobs, Michael Jordan, Lee Kuan Yew, Tom Cruise, Whoopi Golberg, Andersen Cooper of CNN as some prominent people who have had thedisorder but overcame it.
Teachers at the workshop narrated how they had been dealing with dyslexics in the classrooms without knowing it was a learning disability that required handling by an expert, adding that they are now sufficiently equippedto handle children with the disorder.