Creative Photography Masterclass Debuts At NIJ
Posted on October 9, 2017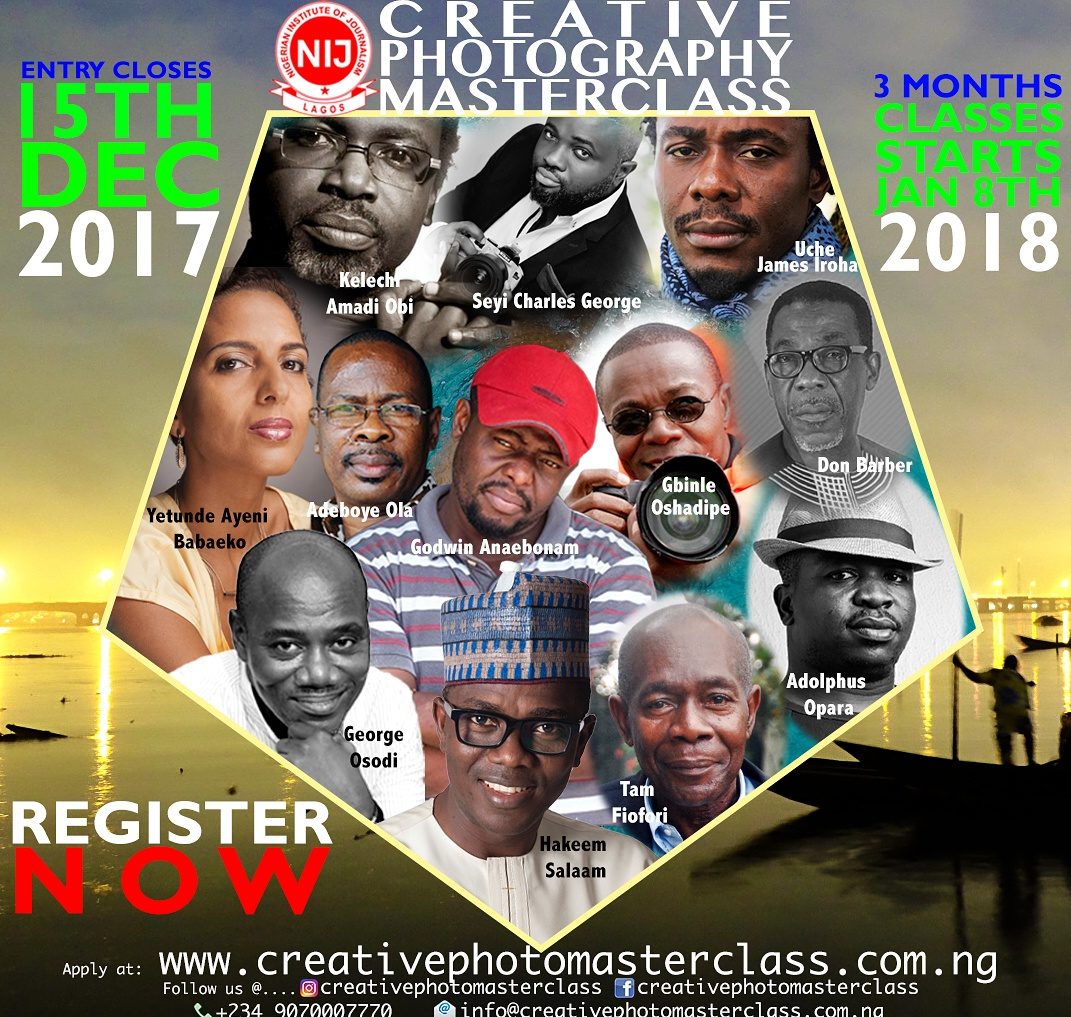 Nigeria's premier monotechnic, Nigerian Institute of Journalism (NIJ) will be hosting a three months programme on photography.
The programme tagged "Creative Photography Masterclass" will focus on story telling.
The three months long programme taking place at the premises of the Institute will be focusing on key genres of photography which are Documentary, Fashion, Advertising, Reportage/Editorial and Events/Travel photography.
During the period there will be theoretical and practical sessions.
The main topics to be discussed are: The Power of story telling, The place of alternative photography, The intellectual property, image appropriation and the importance of research in story telling amongst other topics.
Interested people can visit www.creativephotomasterclass.com.ng  for more information and registration.
Entry closes on the 15th of December, 2017 and very limited seats are available.
Expected to anchor proceedings at the programme are renowned photographers like Kelechi Amadi Obi, Seyi Charles George, Godwin Anaebonam, Yetunde Ayeni Babaeko, Adeboye Ola, Uche James Iroha, Don Barber, Adolphus Opara, Tam Fiofori, Hakeem Salaam, George Osodi, and Gbinle Oshadipe.
In a chat with P.M.EXPRESS, one of the organisers of the programme Mr. Godwin Anaebonam, said that the programme is targeted at churning out world class photographers who will take the profession to the next level.
He explained that the choice of Nigerian Institution Journalism (NIJ) was strategic and deliberate as the institution remained the moulding pot of professionals over the years.