FIFA Calls For Reform In Sierra Leone, But Back FA President
Posted on January 6, 2018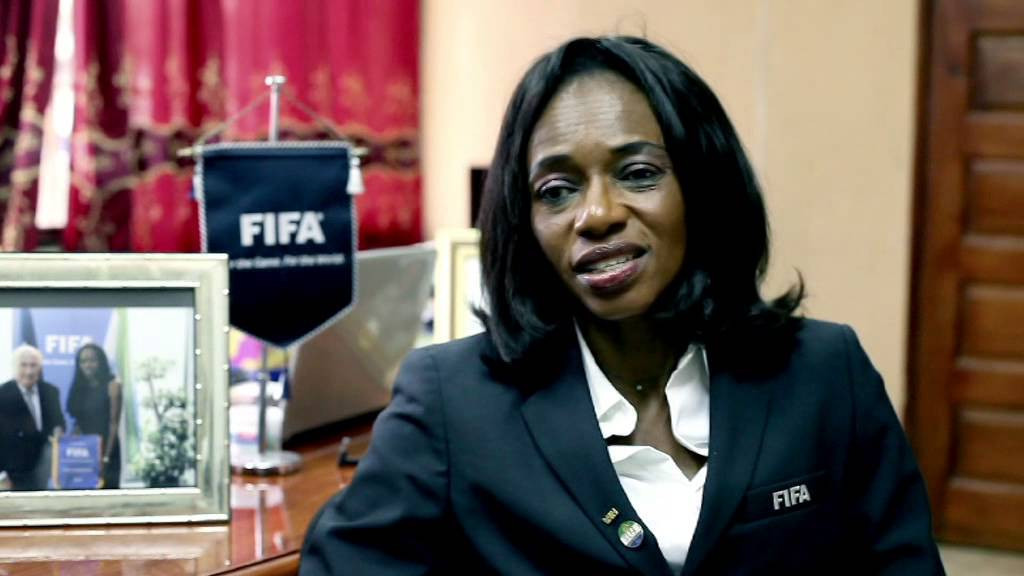 SLFA President Isha Johansen
FIFA's Members Association Committee have demanded that the Sierra Leone FA (SLFA) reform following serious infighting which has plagued the organisation in recent times.
This announcement from FIFA, however, offers a boost to SLFA President Isha Johansen, who has been under pressure to step down following the end of her tenure in August, as it does not demand that she resign from her position.
In October, the SLFA Executive ruled that Johansen, along with her general secretary Christopher Kamara, should be removed from the organisation over corruption charges brought by the country's Anti-Corruption Commission (ACC).
FIFA have deemed the dismissals of Johansen and Kamara invalid and have instead called for a roadmap to elect an Electoral Committee as part of a bid to hold delayed SLFA elections following a visit to the country's capital Freetown in September.
FIFA claimed that one of the reasons for this action was the confusion caused by the case brought by the ACC against Johansen.
A FIFA letter, signed by deputy secretary general Zvonimir Boban of Croatia, read: "The [Members Association] Committee decided to mandate the FIFA administration to implement the recommendations of the task force, which represent the only legitimate way to lead the SLFA out of the current impasse."
Johansen, who has applied for re-election, claims the charges against her are politically motivated and designed to block a match-fixing inquiry involving Sierra Leone's national team.
Since 2014, 11 officials and four players have been suspended by the SLFA pending investigation, with all having denied wrongdoing.