Jiji Acquires e-Commerce Rival, OLX Africa
Posted on April 4, 2019
FUNSHO AROGUNDADE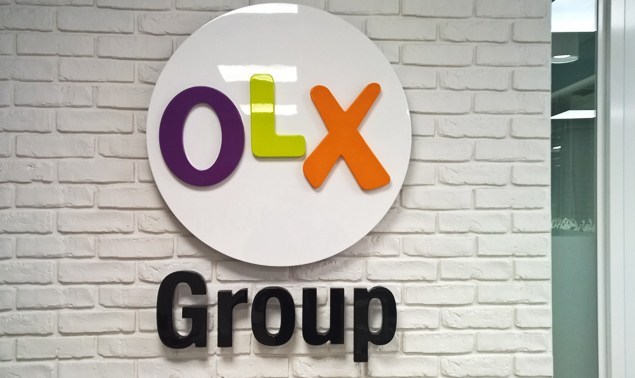 Nigeria's online marketplace, Jiji, has acquired its major rival, OLX, in a bid to extend the company's footprint on the African continent.
Although the worth of the deal was not made public, P.M.EXPRESS gathered that this was to fulfill Naspers plan in 2014 that it wanted to exit loss making sub-Saharan Africa market.
OLX had closed its African operations and centralised them in South Africa at the Naspers headquarters.
Jiji is therefore acquiring users only and probably a very small operation in South Africa.
In addition to the acquisition of OLX Nigeria, Jiji will also take over OLX's businesses in Ghana, Kenya, Tanzania, and Uganda.
The acquisition is, however, subject to regulatory approvals.
The deal is backed by one of Jiji's core investors, Digital Spring Ventures.
Once the deal is wrapped, OLX users in the aforementioned countries will be redirected to Jiji marketplace.
Speaking on the deal, Anton Volyansky, the Chief Executive Officer and Co-Founder of Jiji, said the deal will provide customers a safe and secure online trading platform.
"We look forward to our new customers joining Jiji on its journey to empower the lives of its customers by providing a safer, more secure and enjoyable online shopping experience," Volyansky said.
Vladimir Mnogoletniy, board director and co-founder of Jiji, added that the acquisition is important to Jiji's expansion drive across Africa.
He noted that in the next three years, the company's projection is to be among the top 10 classifieds businesses in the world by traffic.
"We believe that this transaction is pivotal for Jiji's business. With this transaction, we plan to build the largest Africa-based classifieds business, creating a new experience for Africa's fastest-developing countries and their combined population of 300 million. We firmly believe that in the next two to three years, ours will be one of the top 10 classifieds businesses in the world by traffic."
Sjoerd Nikkelen, General Manager, OLX Africa, Middle East and Asia, said there's no better time to sell the company's interest than now.
"We are proud of our achievements in Africa, including the sustainable businesses we have built in Nigeria, Ghana, Kenya, Tanzania, and Uganda. We continually evaluate our portfolio of classifieds businesses to ensure a disciplined approach to how and where we allocate capital and management time.
"With our focus on accelerating the growth of other markets, now is an opportune time to sell our interests in these markets. We are pleased that Jiji will continue to provide the exceptional quality of products and services that the customers in these countries have come to know and enjoy from OLX."