N28m Damages: Jittery Sports Minister Dalung Rushes To Court To Stop Payment
Posted on December 6, 2017
ISRAEL TAIWO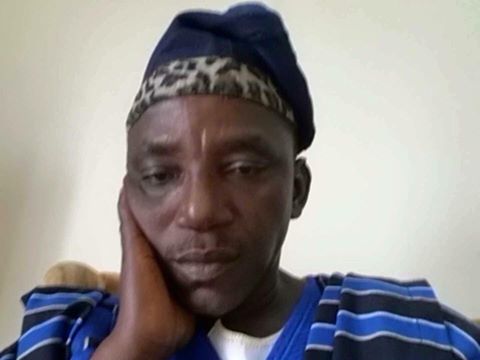 In a desperate bid to stop the payment of compensation of N20m to World Boxing Federation (WBF) cruiserweight champion, Bashiru Lawrence Ali, OON, and N8m to his lawyer, Barrister Ben Nafagha Esq,  Nigerian Minister of Youth and Sports, Barrister Solomon Dalung has rushed to Kubwa High Court 33 to file an application to stop the payment.
The court under Justice B. Kawu had recently ordered that the Minister paid the sum of N20m for infringe on the fundamental human rights of the boxer, after he allegedly instructed his aides to assault the Nigerian boxing Ambassador in February this year, while the lawyer should be paid N8m to offset the litigation fee.
PM EXPRESS gathered that an embattled Sports Minister had to go back to the same court to file a stay of execution of the judgement in a desperate move to stop the payment. The case was heard on Wednesday with lawyers of both the Minister and the world champion argued in the court on why the court should listen to their pleas.
After listening to the lawyers arguments, the judge had to adjourned the case till 12 February for him to give judgement on Dalung's application.
"We told the court to strike out Dalung's application because it lacks merit.  I know that he can't escape paying the money. I'm happy that the main battle has been won with the earlier judgement to serve as deterrent to other power drunk public officials, " Lawyer Nafagha told PM EXPRESS.
Bash Ali, who is preparing for the forthcoming historic Guinness Book of World Record championship, which holds in Nigeria very soon,  told PM EXPRESS that he was delighted with the latest development as Dalung just wanted to delay paying the money, adding "We are going on Round 2, he can't escape justice.  What he needs to do is just to pay the money. I think his lawyer knows what to do in this case.
" Like I said before, my end game is not about the money but to ensure that Nigerians, irrespective of their status,  are respected in their fatherland. The decision on Dalung will surely be made on 12 February. "
All efforts to get reactions from the sports minister's camp proved abortive Wednesday's evening as calls to Dalung and his media aide, Nneka could not get through.