Nigeria's Gaming Industry Grosses $180m In 2018  
Posted on December 3, 2018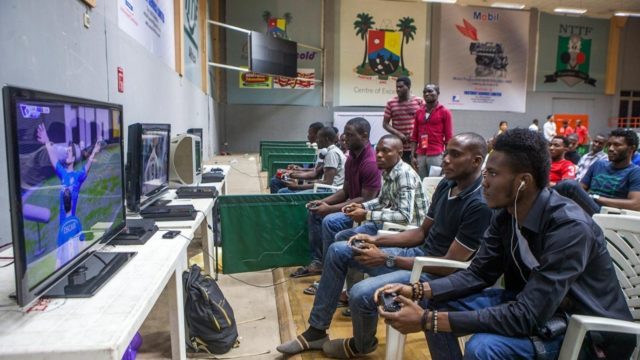 As the figures for the 2018 Global Games Market are released, the booming gaming industry in Nigeria has once again received a global recognition as the country generating about $180 million in revenue so far this year.
In a report by NewZoo, a global provider of games and e-sports analytics, Nigeria leads in the amount of revenue it generated from gaming activities between January and October 2018 ahead of its peers on the continent. According to the report, Nigeria ranked second on the continent with about $180 million in revenue while Egypt led the whole continent with $286 million in revenue for the same period.
Algeria generated $142 million and number three in Africa, South Africa made $129 million and Kenya earned $31m from gaming activities this year ended October. However, out of 100 countries that the study covered globally, China led the top 100 countries with $37.9bn in revenues. Egypt ranked 37th, Nigeria ranked 45th and Algeria ranked 54th, South Africa ranked 56th while Kenya ranked 89th.
Peter Warman, Chief Executive Officer, Newzoo, noted that the revenues were based on consumer spending in each country and exclude hardware sales, tax, business-to-business services, and online gambling and betting revenues.
According to him, it took more than 35 years for the global games business to grow to $35bn in 2007, noting that the year iPhone was introduced, the games market has added an extra $100bn in revenues to arrive at this year's total of $137.9bn worldwide.
"The uptake of smartphones has been a key contributor to the accelerated growth of the games market, in terms of both engagement and revenues, but is only one of the many factors that have brought us to where we are today."
The gaming industry has continued to evolve with new entrants into the market almost daily.
However, the growth has been hindered by several challenges which include: Multiple taxations and poor regulation of the industry.