Nigeria's Health Sector Underfunded – Senator Tejuoso
Posted on December 1, 2017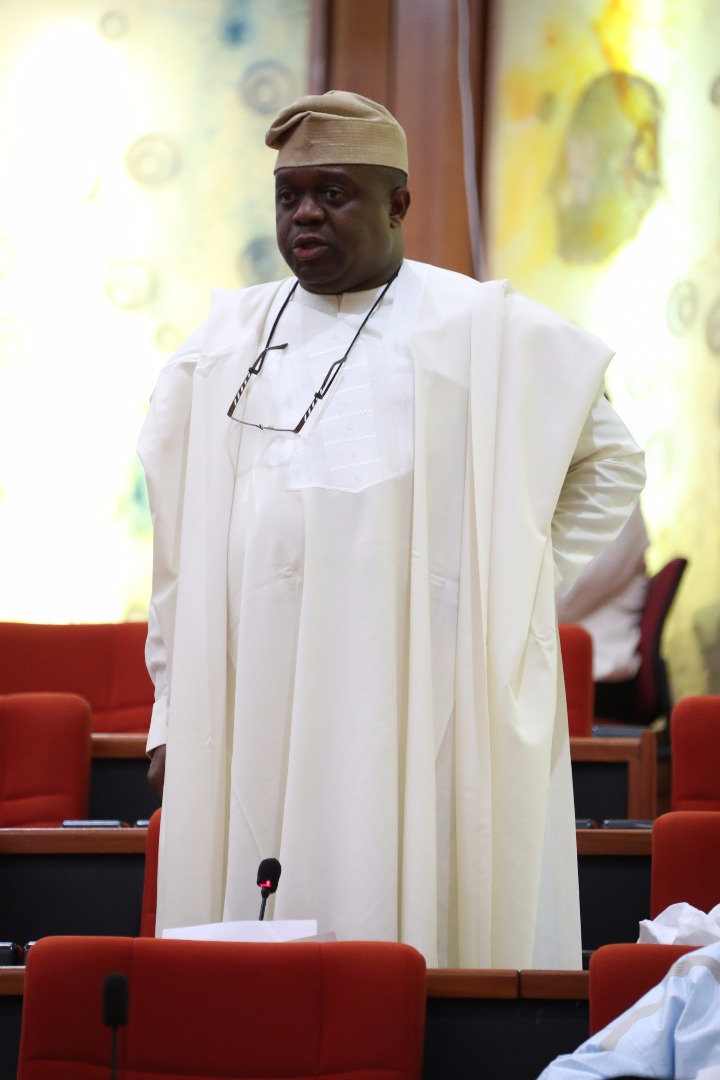 The Chairman Senate Committee on Health, Senator Dr. Lanre Tejuoso has lamented that Nigeria's health sector has remained underfunded.
Senator Tejuoso highlighted this fact on the floor of the National Assembly on Wednesday 29th of November, 2017 during the 2018 Budget Projection debate in the Red Chambers.
The senator representing Ogun Central Senatorial district said that the Nigerian healthcare system has suffered a lot of neglect and attempt at improving it for the betterment of the populace has been at a slow pace occasioned by very low budget and poor implementation of previous budget allocations.
Senator Tejuoso narrated that in the 2017 budget a meagre 4.23% was given to the health sector, out of which only about 15% of the capital expenditure has so far been released. He stated that the Ministry of Health appeared the biggest casualty in the 2018 budget projection as the budgetary allocation to the sector was further reduced. He wondered how more funds can be budgeted for Nigeria Customs while that of health reduced further.
He posited that if we want to keep our public health system, that we have to start treating the sector differently. He further highlighted the need to invest more in prevention to stop people getting ill. He espoused that the demand for treatment outstrips what the health system can deliver.
Senator Tejuoso maintained that healthcare has to keep getting more efficient as all over the world healthcare is getting more specialised. He explained that it will mean that if people want the best quality care they will have to go abroad thereby causing capital flight which is not good for our economy. He therefore reiterated the need for increased budgetary allocation to the health sector. He equally hinted that if we start acting now beginning with the new budget that we can make our health system sustainable before the problems of increased demand, increased population and outbreak of diseases overwhelm the sector.