NLO Super 8: Dynamite Destroy  Aklosendi 3-1
Posted on December 6, 2017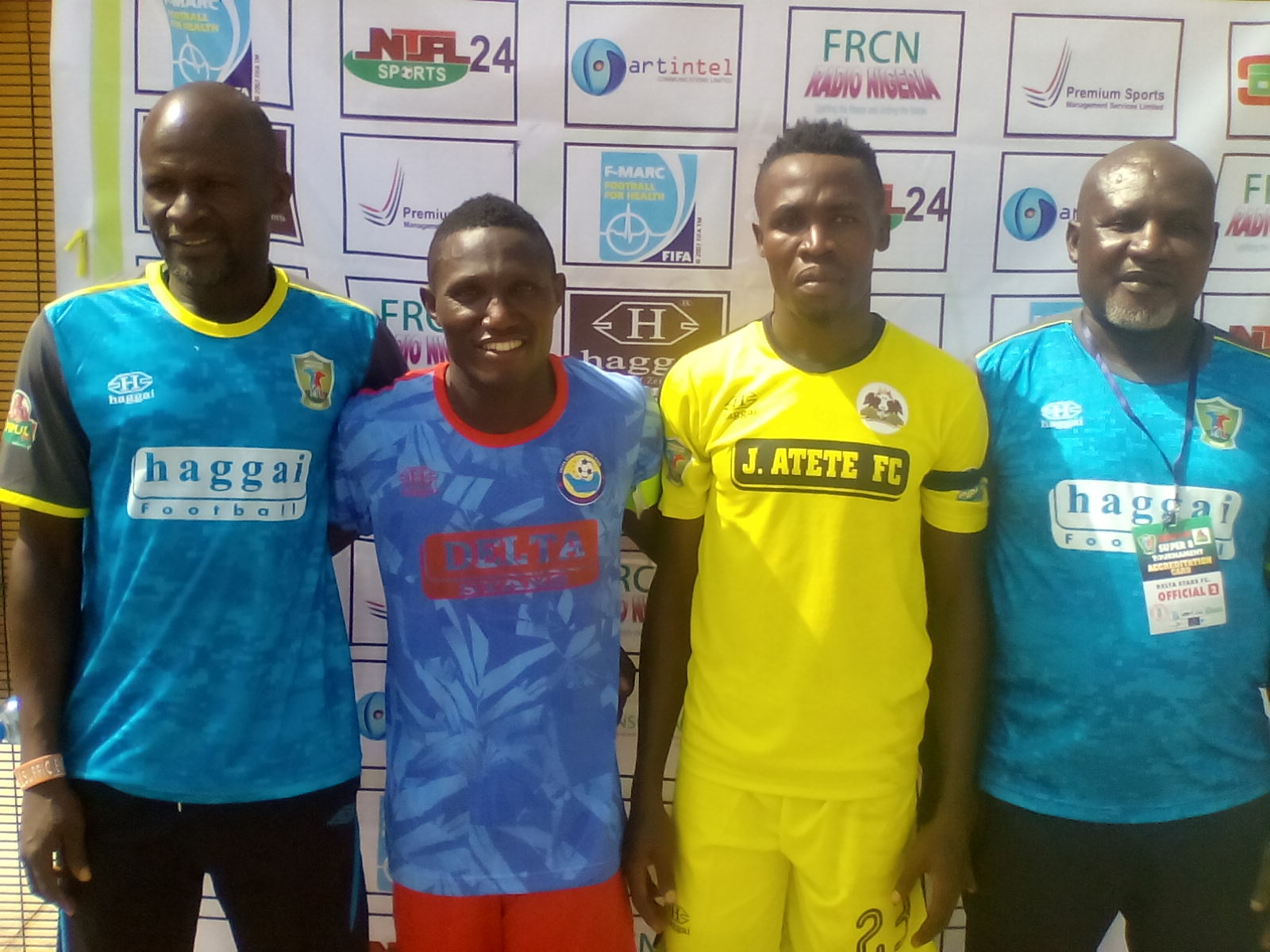 Dynamite Force Football Club of Benin bounced back to reckonming at the on – going Nationwide League One (NLO ) Super 8 tournament when they destroyed Aklosendi International Football Club of Lafia in the first game of the Match Day Two, coming from a goal down to win 3-1 at the Mohammadu Dikko Stadium, Katsina state.
Aklosendi drew the first blood in the 9th minute off  a sublime jab from Jerry Daniel Sudar which gave them the impetus to control the game at the expense of Dynamite boys who appeared to be chasing shadows in the opening stage of the game.
Having lost their first game to Katsina United Feeders yesterday, Dynamite gradually began to assert themselves in the game and were rewarded with an equaliser when Abu Augustine scored in the 41st minute as both teams  left the field at the end first half with equal bragging right .
The second half began with more display of attacking football from both teams . It was an end to end attacking forays which kept the two goal keepers busy with the business of saving their teams from conceeding another goal.
Still nursing the defeat of losing to Katsina United , Dynamite Force were more determined to record a more favourable result as they piled more pressure on the defence of Aklosendi in search of the second goal. Relief came the way of the technical bench of the Dynamite force when Oseyande Ausitn scored the second goal for the Benin based team in the 68th min.
The game went beyond the reach of Aklosendi International in the 81st min when Samuel Bamigboye scored the third goal for Dynamite Force and thereafter it was Dynamite all the way, dictating the game , spraying passes and keeping ball possession as the opposition became frustrated in their frantic attempts to make themselves still relevant against a team that looks more formidable in the encounter.
There was no doubt that the day belonged to Dynamite Force  as they almost punished Aklosendi with the fourth goal in the added time, but was cleared out of danger as  the Centre Referee signalled the end of the game.
In the second game played on Match Day two ,  J. Atete FC  forced Delta Stars of Ugehlli to 1-1 draw in a derby affair that was renewed in Katsina, while Katsina United Feeders ended their game with Spartans of Agege goaless.
NAF Rockets , the team that defeated Delta Stars of Ughelli 3-2 on Match day one met a more superior opposition in Giadano FC of Kano State, which defeated the Abuja based team 1-0 .
Categorised as : Sports
No Comments »