NLO Super 8: NAF FC Sink Delta Stars In 5 Goals Thriller
Posted on December 5, 2017
FRANCIS ACHI/Katsina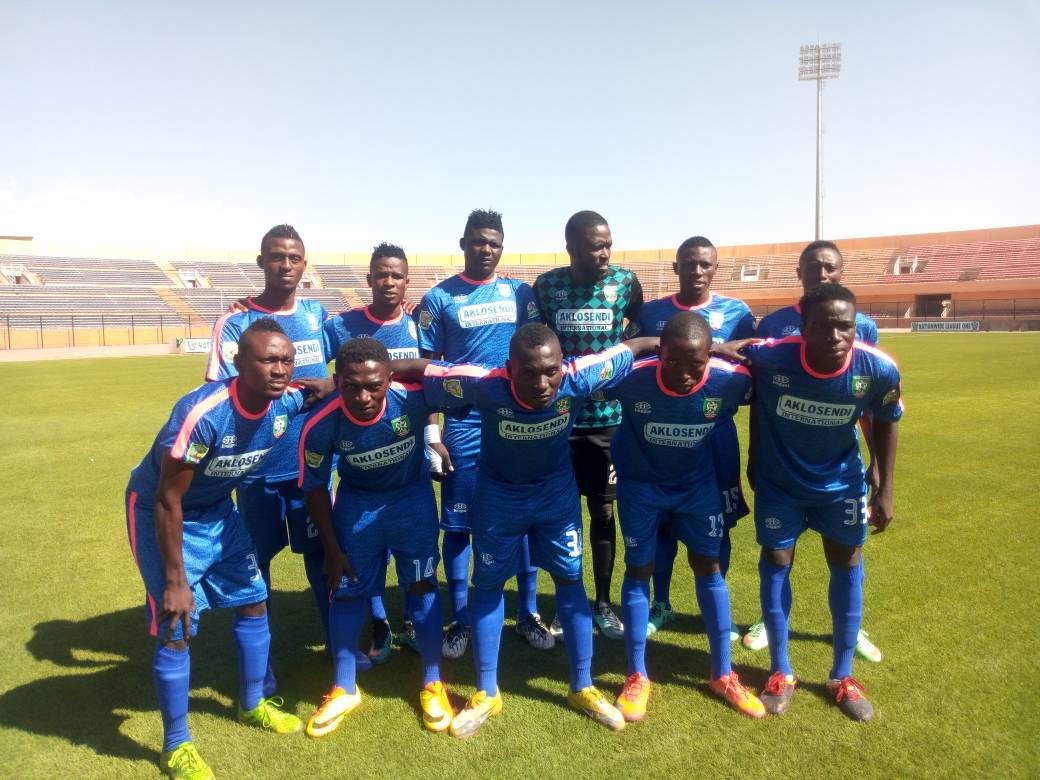 The 2017 Nationwide League One (NLO) Super 8 began with 5 goals thriller at the Mohammadu Dikko, Katsina state in the game between NAF Rockets FC of Abuja and Delta Stars of Ughelli , which ended 3-2 in  favour of the Abuja based team.
It was indeed a thrilling encounter as NAF Rockets FC dominated at the early stage of the game and were rewarded with a goal from the powerful strike of Daniel Nuhu in the 11th min. The early goal brought out scintillating football from the side tutored by John Basu as they were in full control of the game to the dismay of the technical bench of Delta Stars of Ughelli as they could not fathom what was wrong with their team.
However, Delta Stars equalised against the run of play through  Smith Asuquo , who capitalised on the error made in the defence of NAF Rockers to bring the game at par in the 42nd minute and the scores stood at 1-1 at the first half..
The second half was a different affair as Delta Stars of Ughelli came into the game strongly, having more of ball possession and  creating some goals scoring opportunities that  rattled the defence of NAF Rockets . The defence eventually crumbled again when Smith Asuquo scored his brace in the 57th minute to give a goal advantage to the team from Ughelli.
It took just five minutes for NAF Rockets to bounce back to reckoning in the game courtsey of a well taken free kick by Sylvester Makama from 25 metres which sailed  into the net,  beating Eloho Ebonodo in goal for Delta stars to restore parity.
With the scores at 2 – 2, NAF Rockets unleashed more attacking forays on their opponents as they appeared to be heavily fatigued and sitting back to defend with the hope of getting a draw in the pulsating encounter. Unfortunately, Delta stars failed to soak the pressure. The team  conceeded  goal number 3 in the 78th minute when Kelvin Odenigbo benefitted from a goal mouth scramble to make the game 3-2 which stood till the end of 90 minutes.
In other games played on Match Day One , Aklosendi International FC of Lafia defeated Spartans FC of Agege 1-0 , while it was a stalemate in the game between J. Atete Fc of Delta State and Giadono Fc of Kano.
The last game of the day between Katsina United Feeders and Dynamite force of Benin ended 1-0 in favour of Katsina United, the host of the tournament.