Senate Committee On Health Summons Registrar Of Medical Council
Posted on November 30, 2017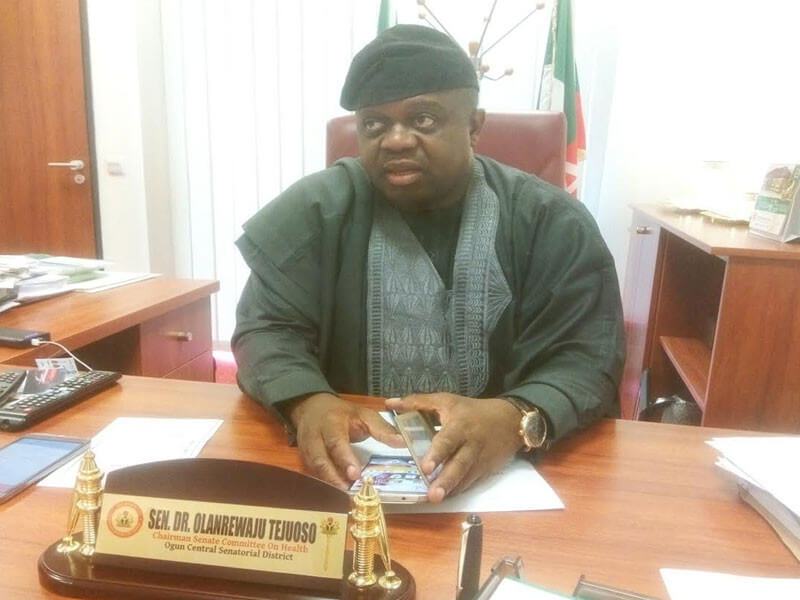 The Senate Committee on Health has summoned Dr. T.A.B. Sanusi, the Acting Registrar of Medical and Dental Council of Nigeria (MDCN) over a petition the committee received from medical students.
The summon was necessitated by the content of the petition by the medical students.
In the letter sent to Senate through the Committee on Health, the medical students had alleged that they were intentionally given wrong examination questions and things outside their scopes of specialisation.
As a result, about 437 medical students who took part in the examination at University of Ilorin Teaching Hospital (UITH) failed upon release of the results by the Council.
The foreign medical students were mostly affected.
The Chairman of the Senate Committee on Health, Senator Dr. Lanre Tejuoso in response to their petition had earlier summoned Dr. Sanusi – the Acting Registrar of MDCN but he failed to honour the invitation with the excuse that he was out of the country by the time the letter of invitation by the committee was received.
The medical students and their parents who accused the Acting Registrar of bias stormed the National Assembly on Wednesday.
They were received by the Senate Committee on Health led by the Chairman, Senator Dr. Tejuoso.
In his address, Senator Tejuoso thanked the parents and the medical students for their interest in Nigeria, as the health sector needs competent doctors to move forward.
He posited that those who are credible should not be denied the opportunity to practice.
He reassured them of his commitment to investigate the petition by inviting the Acting Registrar again.
He however pleaded with the medical students residing in Abuja to be present on the new date, so that the committee can hear from both parties and take necessary measures towards solving the perceived differences.
One of the medical students who spoke to P.M.EXPRESS expressed his happiness at the way they were received and assured of prompt intervention by the Senator Tejuoso led Senate Committee on Health.