"Shithole" Remark: African UN Envoys Want Trump To Meet African Leaders At AU 
Posted on January 19, 2018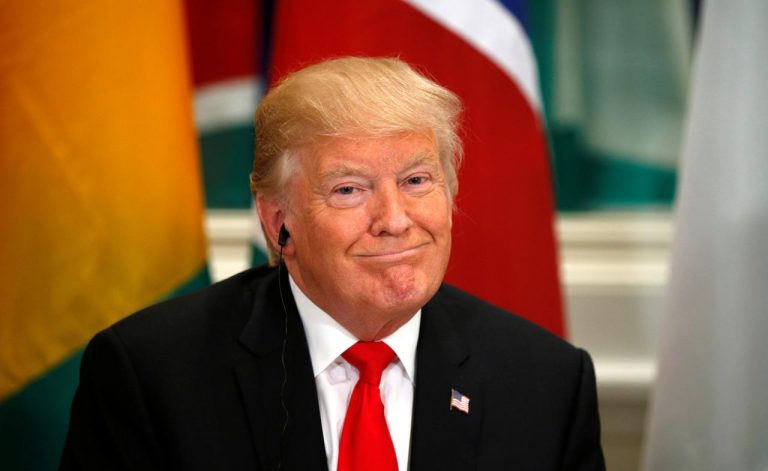 African UN envoys on Thursday suggested that President Donald Trump meet with African leaders in Ethiopia this month as they gather for the AU summit, after he was reported to have described Africa and Haiti as "shithole" countries.
In a meeting with African ambassadors, the U.S. ambassador to the United Nations Nikki Haley said that she regretted the political drama around Trump's remarks during last week's meeting on immigration, Reuters reports.
Speaking on behalf of the diplomats, South Africa's U.N Ambassador, Jerry Matjila told Haley that "it would be useful" for Trump to address African leaders directly when they meet in Addis Ababa at the African Union.
Several heads of states are set to meet on January 28-29 in the Ethiopian capital for the 30th AU summit.
The diplomats said that Haley promised to convey the African ambassadors' message to Trump when she meets with him on Friday.
Trump's remarks sparked worldwide outrage, with several people taking to social media to share their views
Several countries reacted to the news, with Botswana as the first country to summon the US ambassador to Botswana and asked him to clarify if Botswana is among nations referenced by Trump.
African U.N. ambassadors issued a statement last Friday that said they were "extremely appalled at, and strongly condemned the outrageous, racist, xenophobic remarks attributed to the president of the United States."
They demanded Trump retract his remarks and apologize.
US President Donald Trump took to his social media account to deny he labelled Africa and Haiti as coming from "shithole" countries.
Trump took to his Twitter account to deny using such derogatory language.