Tax Evasion: Ronaldo Is Innocent-Real Madrid
Posted on June 14, 2017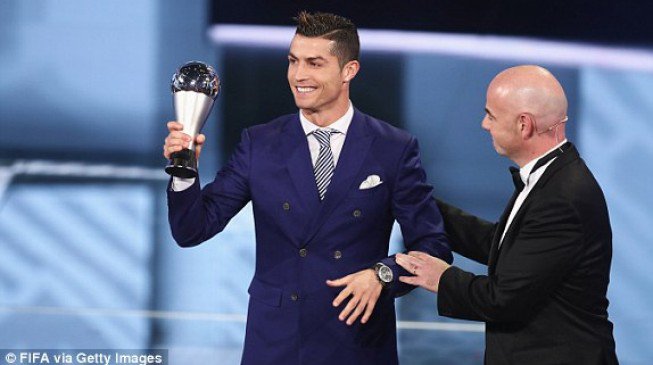 The reigning European champions, Real Madrid C.F have absolved their star player, Cristiano Ronaldo of any complicity in the allegation of tax evasion which runs to millions of euros.
The prosecutor's office in Madrid says it has filed a lawsuit against the Portuguese player for defrauding the authorities.
He was accused of evading tax of 14.7m euros (£13m; $16m) from 2011 to 2014.
PM Express' check on Real Madrid's website Wednesday revealed that the Spanish giants released a statement in support of their player. Real Madrid say they have "full confidence in our player Cristiano Ronaldo, who we understand has acted in accordance with the legality regarding the fulfillment of his fiscal obligations.
Real said in a statement on the club's website that "since Ronaldo's arrival at Real Madrid C.F in July 2009, he has always shown a clear will to fulfill all his tax obligations.
"Real Madrid C.F. are absolutely convinced that our player, Cristiano Ronaldo, will prove his total innocence in this process.
Real Madrid C.F. hope that justice is done as quickly as possible so that his innocence can be proven as soon as possible."
Meanwhile, representatives of the world's highest paid footballer said there had never been concealment, or the slightest intention to conceal.
"It is clear that the football player did not try to evade taxes," Ronaldo's Gestifute management company said.
It said that the footballer had not hidden any income from the tax authorities or defrauded Spain.