16 States, OAU, FUTA Others Fight For Honours At National Open Judo Tourney In Ibadan
Posted on July 17, 2021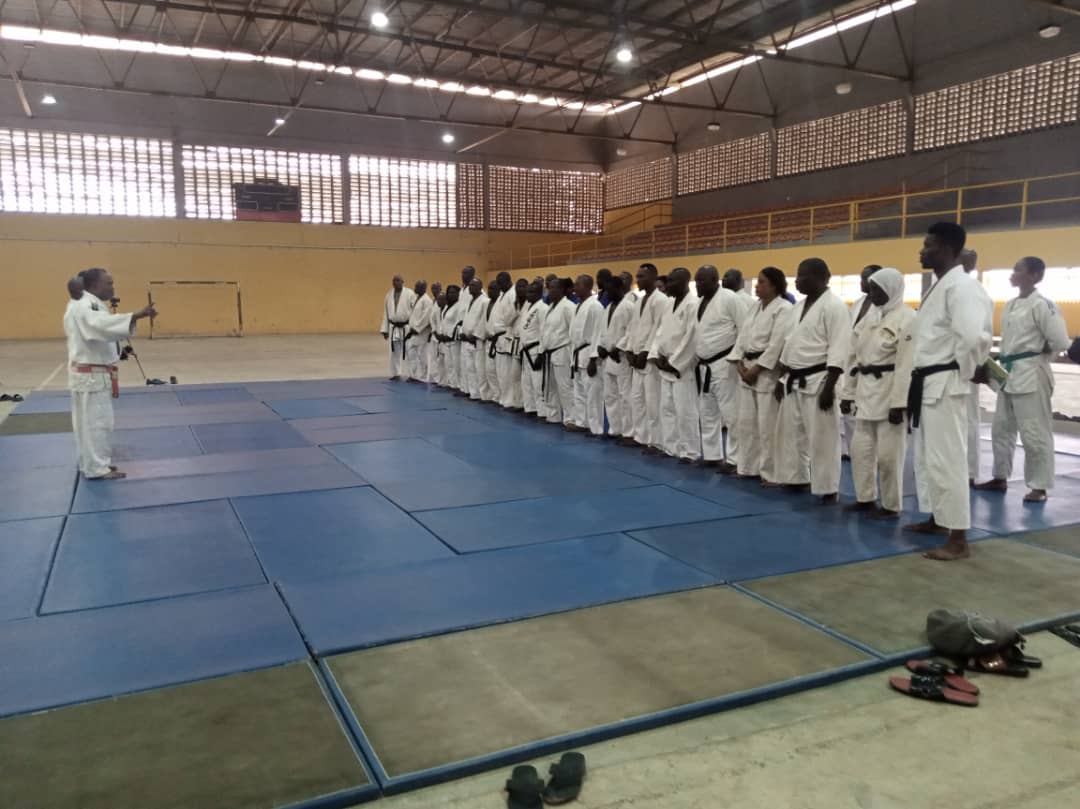 Judokas from all over the country have converged in the ancient city of Ibadan, Oyo State as the National Open Judo Championship (for men and women) gets underway this weekend
The venue, Obafemi Awolowo Stadium, formerly Liberty Stadium, is a beehive of activities as the participating judokas weighed-in on Friday getting set for the hostilities in the tournament the Nigeria Judo Federation (NJF) to gathered points for selections of national team for international competitions such as the Commonwealth Games 2022.
Sponsored by Oshodi Judo Foundation, the tournament is being attended by 16 states, two federal institutions, six clubs and three federal government parastatals
The states include Anambra, Kwara, Ondo, Ekiti, Oyo, Plateau, Kano, Ogun, Bayelsa, FCT Abuja, Edo, Lagos, Osun, Nasarawa, Kaduna and Rivers.
The clubs already on ground are Oshodi Judo Foundation, Gbayi Judo Foundation, Lovet Judo Foundation, Edokpolor Judo Club, Team Demisa and Ishawaru Judo Club with judokas from Obafemi Awolowo University (OAU), Ile Ife, Osun State and Federal University of Technology, (FUTA), while the federal agencies are Navy, Police, NSCDC.
Secretary general of the federation, Otumala Monica who has been in Ibadan in the past few days had said that the National Open in Ibadan, is being organized by Oshodi Judo Foundation to improve the noble sport of judo to be amongst world sports and also a multiplier effects on players, coaches, referees.
"It is observed that for some years now the federation documentation and ranking of her athletes for ease referenced as regards to international, continental and national programmes of activities are scattered and difficult to lay hands on. Due to these, it becomes difficult to release right information when requested and as such there is a need to organize championships to put those detailed information in order," she said.
Current chairman of Oyo State Judo Association, Dr. Musa Oshodi, who is the founder of Ohodi Judo Foundation is enthusiastic with the turnout of participants for Ibadan tournament, saying it is an opportunity for him to contribute his own quota to the development of the game in the country, adding that government should not be left to do it alone.

Dr. Oshodi appreciated the Chairman, Caretaker Committee of the Nigeria Judo Federation, Brig.General Zakare Logun Abubakar for endorsing the tournament, saying "We at the Foundation is doing this because it's in line with the minister of youth and sport call for private partnership to develop sports and we are ready to support the minister because he has vision and mission to ensure that other sports aside football get the desire attention and we are going to do more in the nearest future", Oshodi said.