2023: Don't Gamble With C'River APC Gov Ticket –Senator Enoh Warns
Posted on April 9, 2022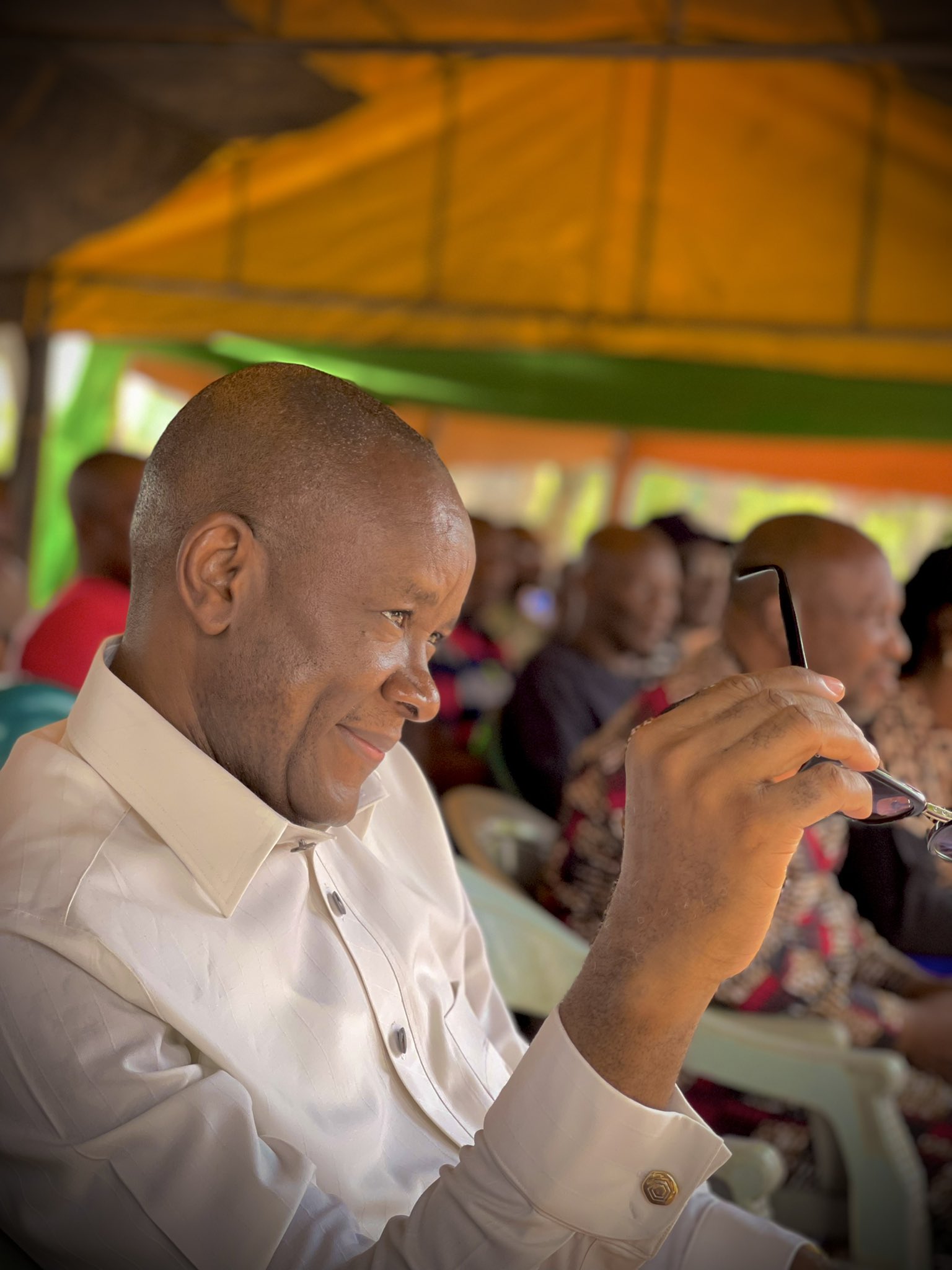 A former governorship candidate of the All Progressives Congress, Senator John Owan Enoh, has warned his party not to gamble with the governorship ticket for 2023 as the opposition People's Democratic Party is a formidable force.
The senator, who represented the Central Senatorial District of the state before gunning for the governorship seat in 2019, made the assertion late Friday at the APC state secretariat in Calabar where declared to the party exco and supporters, his decision to join the 2023 governorship race.
He said in giving the ticket, the party should be more concerned about content, capacity, competence and genuine leadership.
According to him, "In 2023, we should ask ourselves who is it that the PDP doesn't want to see in the APC ticket? I believe I am the candidate that the PDP does not want to see on the APC ticket; that's is the way I play my politics, I connect with everyone, I have the energy, I have the passion for this game.
"I
come to offer myself, that I am interested, in running for the governorship of 2023, under the platform of the APC, and I advise the party, to look at all of us, even if you hate John Owan Enoh,  please like him for the sake of the interest of our party.
"Take note that the 2023 governorship elections will be keenly contested for in Cross River.  We have an opposition party, that has men, materials and resources, to match us at every step that we take; our ability to win is going to depend on the competitive edge we will provide for the electorate. 
"And if incidentally, the INEC calendar plays out; the candidate we are going to produce, for the next 8 months,  he /she is going to be tested and scrutinised inside out, and all over, and across the state.
"So, let us avoid a candidate with a baggage. I say these things because I imagine what is going to happen. Remember that before the governor's defection, all the top ranking members of the national assembly from Cross River south, are currently in the PDP, and amongst these, we have people doing third term, fourth, and  fifth terms and are the Masters of the game of politics, some of our supporter here are beholden to then.
"Let us not allow us take a chances, 2023 will not allow us taking chances. let us look for a candidate whose acceptability and competitiveness stretches across Cross River. When I didn't win in 2019, I didn't go to sleep, even though I have not benefited anything either appointment or any position but I have the passion for leadership and success, in this politics."
Enoh also said, "I am not coming to scatter, but to be governor to consolidate on our past achievements. My manifesto is a manifesto for a great society. I will seek to align the developmental growth of these three administrations; that of Donald Duke, Liyel Imoke and Professor Benedict Ayade, for the benefits of our people."