2023: My Kinsmen Purchased Nomination Form For Me – Says Akachukwu Nwankpo
Posted on April 8, 2022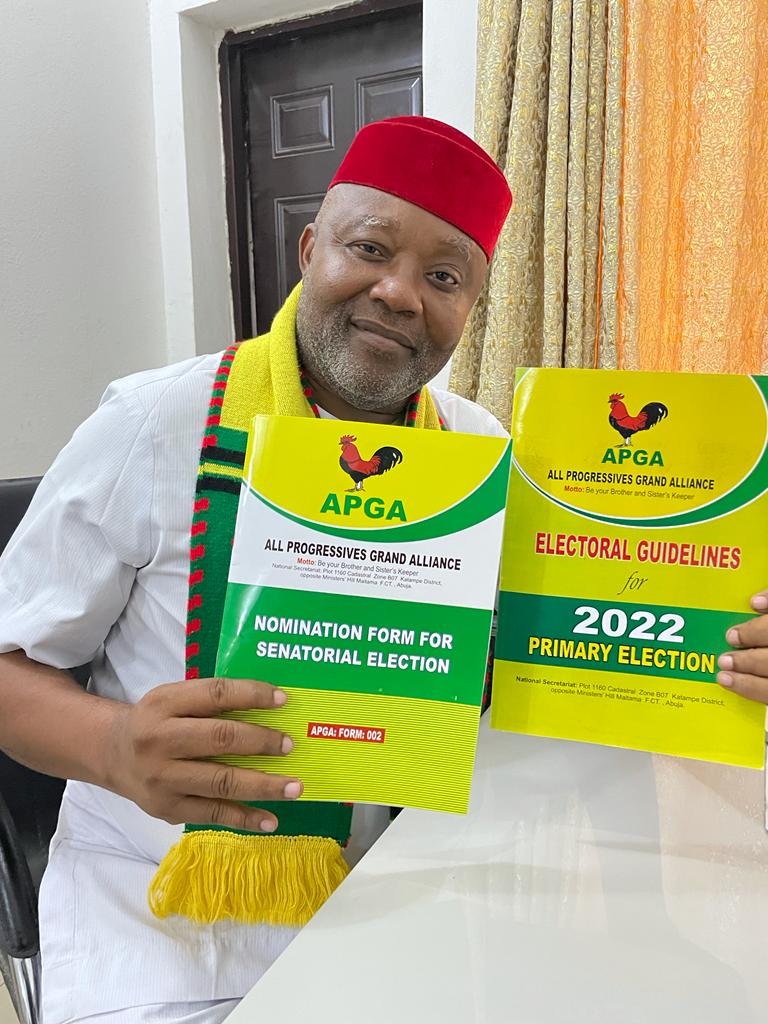 An aspirant on the platform of the All Progressives Grand Alliance, APGA, for the Anambra South Senatorial District, Sir Akachukwu Sullivan Nwankpo, said his kinsmen, UmuApani, contributed money which he used to buy the nomination and expression of interest forms.
Nwankpo disclosed this to Journalists on Friday in Abuja while declaring his ambition to friends, and well wishers.
UmuApani is a community in Okija, Ihiala LGA, Anambra State. The UmuApani forum, is led by Chief Lexzy Nwangwu, Obi Ezeano and Mrs. Josephine Ibeyinwa Oranebo.
According to Chief Nwangwu, "Akachukwu Nwankpo is our beloved brother, who is well equipped with intellectual capacity for quality and quantitative representation of our Constituency. We are proud of him, and will work with him to ensure that he wins the 2023 Anambra South Senatorial elections".
On receiving the nomination forms, the highly elated Nwankpo expressed his deepest gratitude and thanked his kinsmen for the great show of love, "My brothers and sisters, your love, massive support and committed sense of unified focus made this step not only a reality but an enjoyable and anxiety free one. Thank you immensely for your kind heartedness".
"I am coming forward to serve my people because I know I have something to offer. I have joined the race in order to give our constituents meaningful and impactful representation in the House of Senate" Nwankpo concluded.