2023: Nigeria Need A Strong Political Leader Like Tinubu To Change The System For Good – Prince Nixon Okwara
Posted on August 17, 2022
CYRIACUS IZUEKWE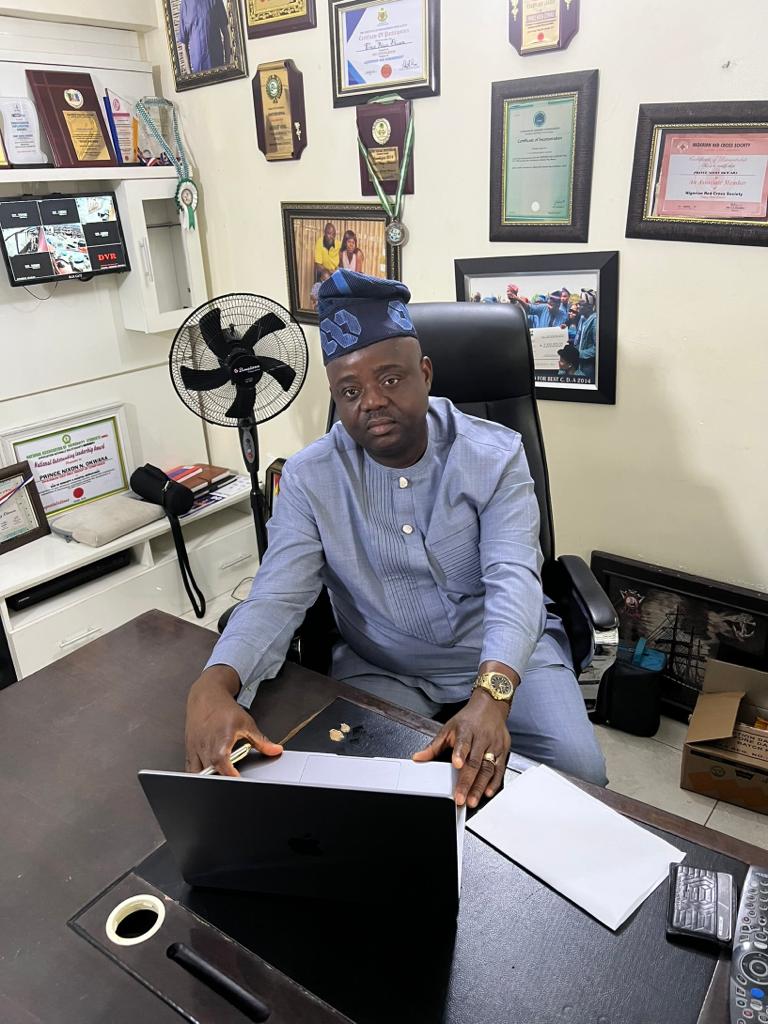 The National President, Igbo Stakeholders United Forum, Prince Nixon Okwara, spoke to P.M.EXPRESS on the 2023 Elections and the need For Ndigbo In Lagos To Support Asiwaju Bola Ahmed Tinubu For President and Governor Babajide Sanwo-Olu For Second Term.
Please introduce yourself Sir?
My name is Prince Nixon Okwara. I am the National President, Igbo Stakeholders United Forum, which is an organization that projects the welfare and progress of Ndigbo in Nigeria.
Sir, what is your take concerning the preparedness of the Igbos in Lagos State as an election is coming up in 2023?
Well, I can say like in the past years, Igbos are very ready for this election. There's so much hope that the Igbo will be making a statement in 2023 election.
How? Do you think the Igbo would support the ruling party,  APC in Lagos State and at Federal level? 
Yes, though there are challenges presently. But we are working on those challenges, they are not insurmountable. You know it is not a situation that one will say that it's a tribal thing. No, but you see there is this wind of change that is going on everywhere; many of these Igbos and the other tribes are making different statements on social media as usual. You know supporters; some are saying Peter Obi, while some are talking about Alhaji Atiku Abubakar while others are discussing about Asiwaju Bola Ahmed Tinubu. These are clearly early moves but I know very well with what the APC is doing at the grassroots level, in no distant time everything will take shape. Honestly speaking, at the end of the day Igbos will support the ruling party, APC in Lagos State and Asiwaju Bola Tinubu at the center.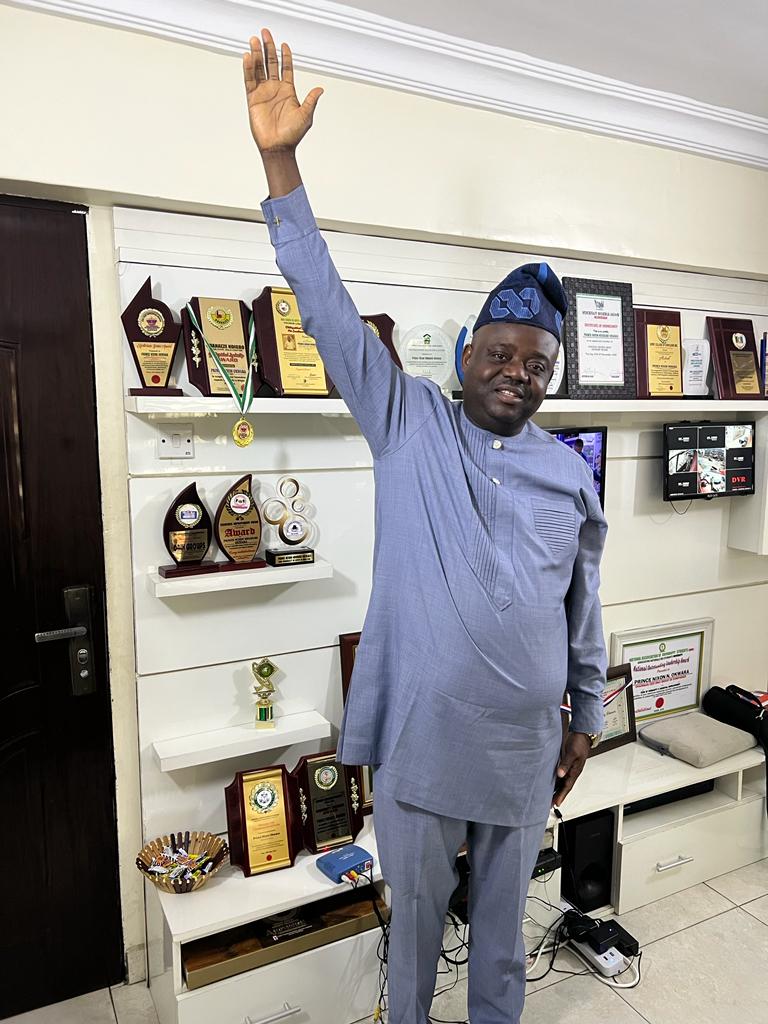 But the Igbos have a Presidential candidate, Mr Peter Obi, from their part of the country. Don't you think it will affect the voting pattern in Lagos State?
Yes, that's what we need to work on. You see, an Igbo man is not a tribalistic person in nature; an Igbo man is a Republican in nature. There are things an Igbo man wants. You will be surprised that we can talk about Peter Obi as an Igbo man, but bring someone like Senator Rochas Okorocha, will anyone support him? And some Igbo people won't listen to him. The Igbo people are looking at Peter Obi because of his antecedent as a person not because he is an Igbo. That's why we want them to understand the path of Asiwaju Bola Ahmed Tinubu. A lot of people have portrayed him in bad light because Tinubu has never held a center stage position in the Federal Government before and also it is only few of us in Lagos State that could say much about him. But with the kind of campaign members of the Igbo Stakeholders United Forum are running at the grassroots level, a lot of them are beginning to see reasons with what we are saying. Actually, Peter Obi is a very good candidate. Under a serious democratic and well established institution, Peter Obi would do well but we need somebody with all the political will power to alter the system. The system is lying on a faulty platform and we need a strong willed politician, who would alter this system. The problem of Nigeria has nothing to do with the candidate; if we go and bring former President of America, Mr. Obama or the best Presidents in the world to rule Nigeria, he will fumble as it is today. So we need a leader who has capacity, who understands, somebody who will look at his fellow strong men and without minding whom the person is and take those certain decisions that will reset and alter the system a little bit and things will change for better.
Do you think Asiwaju Bola Ahmed Tinubu is that kind of leader we are looking for?
Yes, of course! If you look at what happened in the APC Presidential Primary, one will understand vividly that Asiwaju fits into what we are talking about. Asiwaju is somebody, who will reset Nigeria; he will strengthen the institutions. You see, what drives democracy is not the individual, it is the institutions of democracy and these are the things we're looking at. Obi is a good man, who can come in when this critical issues of the institutional framework of democracy has been established. He can come with his economic measures but now, Nigeria needs an extraordinary approach. For instance, I will tell you something the existential quest of the Fulanis are being misunderstood. One question we have not even looked into, these Fulanis were born like every other people, they didn't determine how they were born into the world by themselves and they saw themselves as Fulani. And they saw themselves nomadic, they saw themselves living with the animals in the bush, they saw themselves without a land. It is an injustice of nature on its own or from their forefathers and they've not been able to settle anywhere now that some of them are very confrontational. If you take anybody living in the jungle, like a simple movie we watched, "The Jungle Book", they behave like that. So what do we talk about? We need a leader that will look at these situations. It is an African problem not just a Nigerian problem and we need a leader, who will take a stand on how to integrate these herdsmen totally and start some form of programmes, sensitisation, kind of reengaging them, so that their offsprings will start going to school to learn the new ways and unlearn the old ways. The only person that can do that is someone that will not be misunderstood from the inception. It has to be someone that they can trust to the large extent of saying that's where we are going to, some who can balance Nigeria, religious and tribal issues and sentiment.
Before Asiwaju became Governor of Lagos State, we used to have some riots, fracas, people forget easily,  Alaba Rago violence, Igbos and Yorubas fighting, in Okokomaiko, Yorubas and Hausas fighting. But when Asiwaju came in, he established the new Lagos we are seeing today. Now, you will see Yoruba Muslim, Igbo Christian doing things together. Personally, I celebrate Sallah. He was able to reset Lagos and put it on a platform that it became a standard that Nigeria can thrive on.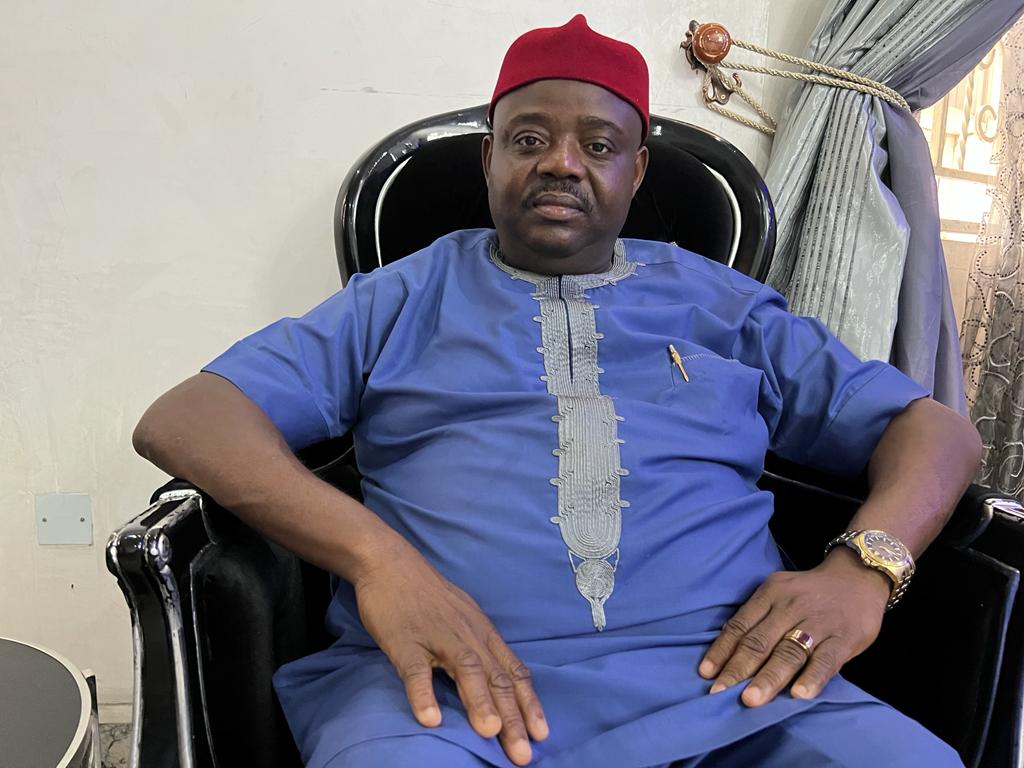 It is not surprising that out of the 36 states of Nigeria, Lagos State has become the only functional state; the remaining 35 states are all moving in droves into Lagos. If anybody buys Okada and shares it in Kano, they move to Lagos. If anybody wakes up and finishes Primary Six in the South East, he moves to Lagos because Lagos is the only place you can come and find yourself a place to fit in and start life. Why it looks as if nothing had been achieved is because it is very difficult to determine the population and infrastructural balance in Lagos State as a result of the migration of immigrants into Lagos on a daily basis. Asiwaju has done certain things in Lagos State that has engendered peace among the ethnic nationalities with the attendant religious and tribal differences.
 Despite this daily influx of people and the overstretching of the infrastructure, Lagos is on the right track. It is such a person, who understands the system, who will not be afraid of the Generals, or any cabal because he is a cabal himself. I call him a country, Asiwaju is a country. You know what it means giving him that power and we know very well that this is a man that likes good life. Because of the problems we're having, you must know who you're giving your leadership to and what quality of life he lives. He is a man that cannot afford to ply on a bad road, he does not to live in a bad environment, he wants a good name for himself so this is exactly what he wants to do. If you give him room, you can imagine things he can do like what he had been doing in Lagos. In Lagos, there are institutional innovations every day and the ministries are working better than even FCT. Lagos started geographic information system before FCT, so that's why we feel that people like us are convinced that the way Nigeria is today does not really need maybe just a mere economist, financial professional, World Bank certified administrator; that's not what we need. We need a strong leader, a courageous leader that will reset Nigeria; a leader that will look at our states and make them realise that they can function on their own, a leader that will look at the situation and make sure that some regions would not take advantage of education or less educated children politically and therefore, want to perpetually keep them uneducated because of the electoral advantages. We need somebody, who will look at the West African countries, look at the porous boundaries and say no. One policy by a strong President in Nigeria will take care of these insecurities we are talking about, just one strong policy "Border Control". When you have strong policy on border control, strong policies on arms control, strong policies on the institutions that control these places, you will just find out that Nigeria will be on the path of a being a secured nation. As for what is happening today, the insecurity has built a chain. It is no longer Boko Haram or terrorists, some Government officials are making money, some businessmen are making money, some terrorists are now in the business. The cobweb of corruption is circled around these. Insecurity is the problem! When you discover that the situation has gone past the primary reason that ignited the fire and it becomes a problem, then you look at some policies to chain that particular menace in the society and not just an active approach but a preventive approach.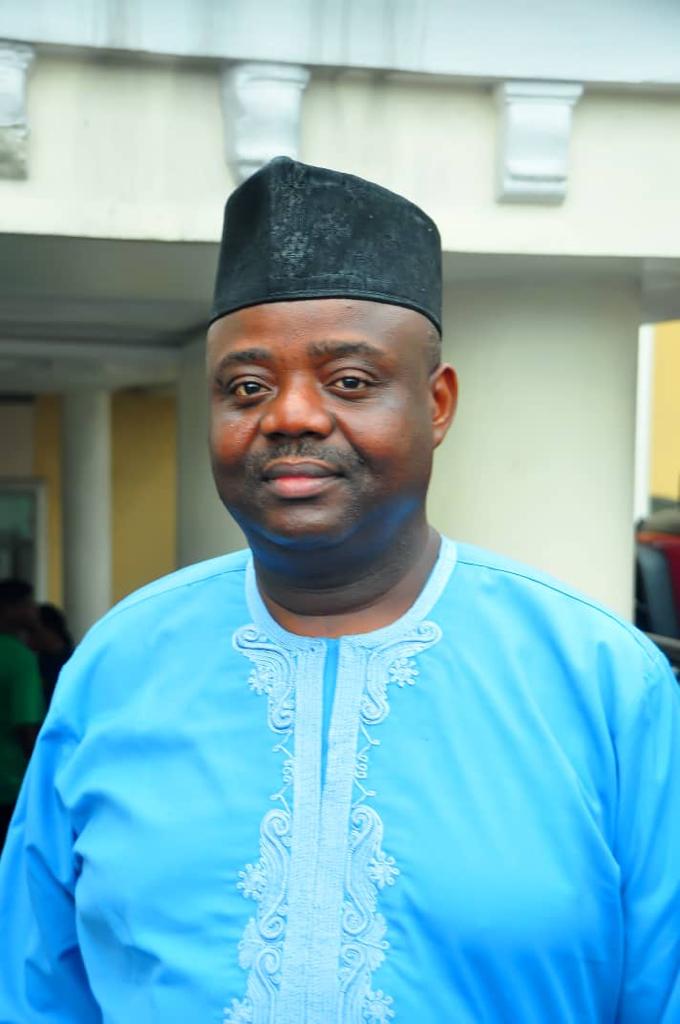 There is this suspicion that the Igbos may not vote for APC in Lagos State based on their clamouring for PVCs. What is your take on that?  
You see, the truth is that some Igbos are creating problems for Ndigbo generally. The Igbos are not against voting for a Yoruba man, but you know my people are Republicans in nature. There are things they are asking for but those who go to the governors and to the leaders are not championing these things correctly. In fact, some of them are becoming a bad face on why Igbos will vote against APC. There are people today that even their faces only on TV make an average Igbo man angry about the party and that's the gospel truth. What they're complaining is majorly about being carried along, which we've started doing. I'm telling you the voting pattern in Amuwo Odofin, Isolo Local Government areas will change reasonably and we have the chart. Ask yourself, from 2011 we had more voting results and the pattern was more positive on those Igbo dominated areas than 2014. But 2014 became better than 2019; so instead of progression there was retrogression. Ask yourself, why was it so? It's simple, the reward system was poor! Every election year, more Igbos, who work for the Party are being discouraged from doing more. Many Igbo people are not coming out to join forces to help build the party and the relationship with the party and those who worked kept dropping everyday. The cause of the problem was that few people hijacked the entire system, particularize and personalize it while those who are doing the job at the grassroots are not rewarded.
What do you suggest can be done so that we will have that Grassroots Support Base For APC?
It's simple! Let every person that is claiming Igbo leadership go to his Local Government and deliver. If you think you can deliver 20 Local Government areas, go to those Local Governments and work. The Government should stop State Leadership for now; after the election, if you deliver your Wards, Local Government areas, then bring your results along with you and tell us you are a leader. You can't be claiming leadership at the State Level when you don't have followers from grassroots. So, the Governor, Mr. Babajide Sanwo-Olu, should give them a directive. We don't need any Igbo leader for now in APC. What they need now is, if you are a leader, go and deliver your Local Government. You can see people like us, the Igbo Stakeholders, we are not battling for any leadership with anybody; we are busy working to bring results and when the election comes our results will speak for us. We have done it in the past in other areas and now we are bent on just getting that result done. Let the Governor put these people on, "let them go and work hard" basis. Let them go and work from the grassroots, fight from the grassroots. When you come with your results, let's say you delivered five Local Government areas and this is how you did it, then they would reward you. If you now say you can deliver 20 Local Government areas, go there and deliver, your results will speak for you. Government should no longer drop anything like N150 million just with claims of State leadership because they will only go and rent crowd from different places and give them N2,000 each for participation. The usual practice of renting crowd from one zone or Local Government and sharing money in the guise of supporting APC must be discarded going forward. Leadership must be earned through genuine works for the party from the grassroots.