3R Government: The Lighting Up Of Owerri City, The Illuminating Night Life And Night-Time Economy
Posted on April 15, 2022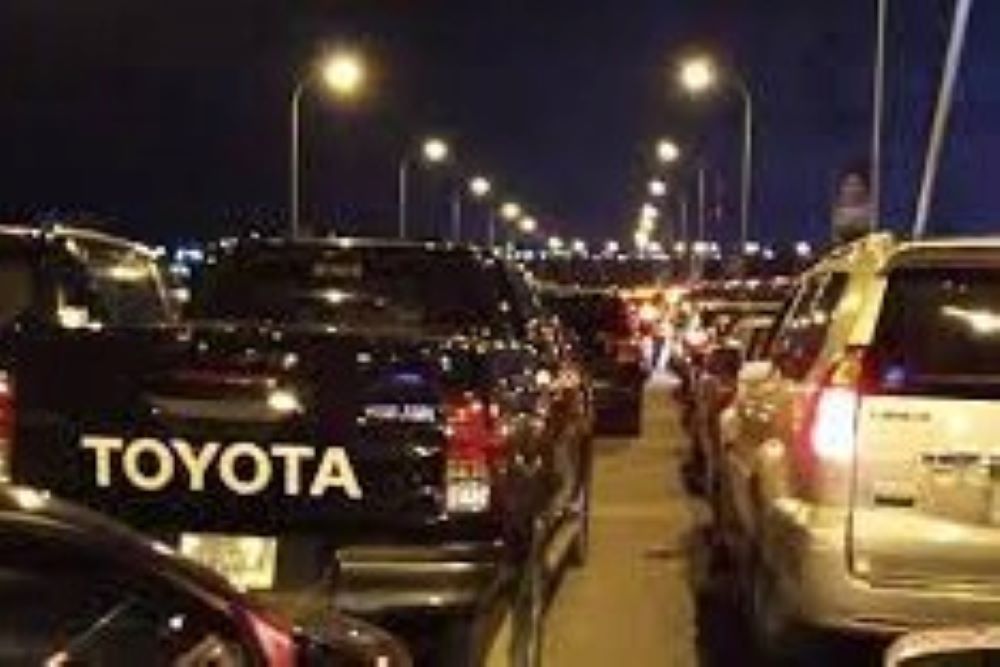 There will be no mega or urban city development without night life, there won't be night life without street lighting and without street lighting, night-time economy will not flourish. For Owerri to compete with Abuja, Lagos and other mega cities across the world, the State's night life must blossom, if not, night-time economy will be, at best, an exciting mirage.
Globally, streetlights illuminate highways, intersections, street corners, and all sorts of public spaces. Streetlights provide lighting to increase visibility, promote road safety for drivers and pedestrians and discourage theft and violence.
Many cities around the world are implementing public lighting programs for economic growth and public safety. Experts contend that a night-time economy is an additional source of revenue and employment as it boosts tourism, promotes greater citizen security and increases people's sense of ownership of cities.
Street lighting is an essential public service that provides a safer environment to commuters as well as pedestrians and strives night-time businesses. Proper use of street lighting can be considered as a protective method which provides economic and social benefits to the people.
It equally aids in police protection and enhances sense of personal security, and the promotion of business activities as well as the use of public interactions during the night hours.
Whereas this service is commonly available in developed countries, several cities across Nigeria are still in the dark to boost night-time economy. Lack of vision and political will by public office holders have greatly impeded it. Inadequate light at night has given rise to poor living conditions, and as such, street crimes and other mishaps are commonplace in the society.
Owerri is fast becoming a very unique place for settlers and to keep the momentum, the government must show concern by providing critical infrastructures like street lighting, quality road construction network so as to boost night-time economy. Imo State Governor, Senator Hope Uzodinma, is already living above board and achieving great results towards the realization of making Owerri city a hub for economic growth via night-time economy.
Since he emerged as the Governor of Imo State, the State has witnessed tremendous turnaround in every facets of Imo economy. Although, the insecurity problem caused by the government's opposition political leaders, has grossly affected some trunks in the government's developmental activities.
The Governor has not left anyone in doubt in his avowed determination to salvage Imo from economic stagnation of our locust past. To maintain steady night life and woo more tourists and investors, the Governor has constructed more new roads and reconstructed dilapidated ones, more than any other administration in the State.
Every available road the Governor has constructed including those he reconstructed, he lighted up all. The recent surge in Owerri night life has been very impactful as the night-time economy keeps growing geometrically, thereby, making Owerri the fastest growing capital city in Nigeria.
Some places which hitherto lacked street light illumination at night, have all been lighted up. Places such as Aba road, Port Harcourt road, Douglas road, Chukwuma-Nwoha, Dick-tiger, MCC, World Bank, among others. The joy and happiness of people have been irresistibly astonishing as praises keep pouring in for the Governor, for his wonderful jobs.
Peter Ferdinand Drucker says; "effective leadership is not by making speeches or being liked. Leadership is defined by result not attributes." The Governor's leadership style is in cognizance with this theory. He keeps working for Imo People without noise. The deafening distractions from political naysayers do not overwhelm him.
Gift Okedinma writes from Owerri.