Abbey Mortgage Bank Concludes Extraordinary General Meeting
Posted on September 30, 2023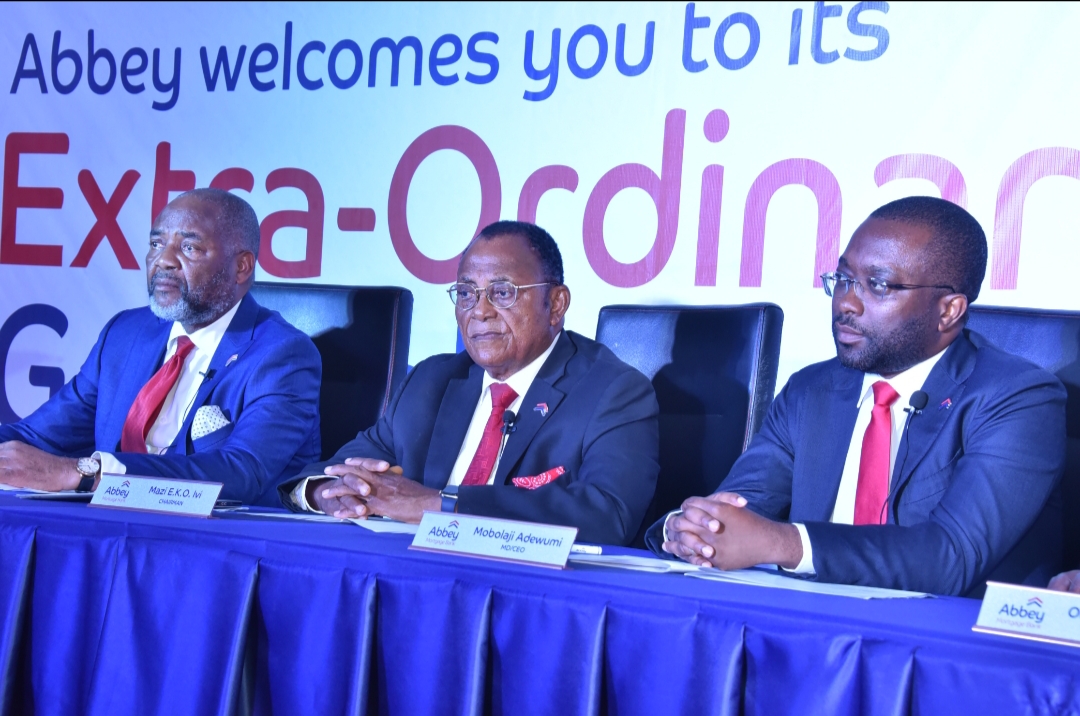 Abbey Mortgage Bank Plc, a leading Primary Mortgage Bank in the Nigeria celebrated a significant milestone on Friday, September 29, 2023, as it hosted its Extraordinary General Meeting (EGM).
This gathering marked a pivotal achievement in the bank's journey, underscoring its unwavering commitment to excellence and its shareholders.
Over the past three years, Abbey Mortgage Bank has undergone a remarkable transformation, consistently achieving increased profits year after year.
This growth is a testament to the bank's dedication to providing innovative financial solutions and maintaining quality banking services in the industry.
The focus of the EGM was for the shareholders to pass a resolution approving the utilization of a portion of the share premium account to offset historically accumulated losses, enabling the bank to complete its financial housekeeping and resume the payment of dividends.
This significant decision bolsters its sustainable drive to create sustainable value for both shareholders and investors.
The bank is proud of this achievement. Speaking on this, the Managing Director, Mobolaji Adewumi, stated, "We are immensely proud of the journey we have undertaken, and the support of our shareholders has been instrumental in our success. This momentous step is a testament to our resilience and sustainable growth focus."
As we look forward to a brighter future, Abbey Mortgage Bank Plc plans on the continuous delivery of exceptional financial services and creating value for our shareholders.
The bank is confident that this will strengthen its position in the industry and open up new avenues for growth and more success stories.