About 100 Participants Expected To Take Part In The Upcoming Nigeria – Burundi Business Summit 
Posted on July 26, 2022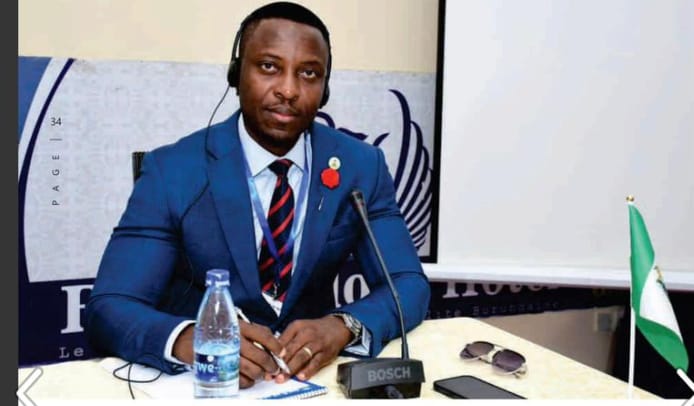 The Embassy of Nigeria in Burundi has received in audience Mr. Dennis Nshimirimara, the Secretary of Burundi Chamber of Commerce, for strategic discussions about the upcoming Maiden Edition of the Nigeria – Burundi Business Summit slated for the last quarter of 2022. He was received by the Ambassador Extraordinary and Plenipotentiary of Nigeria to the Republic of Burundi, His Excellency Amb. Elijah Onyeagba PhD, in Bujumbura. Talks were centered on the participation and arrangements for the highly anticipated Business Summit.
The Nigerian Embassy in Bujumbura is expecting about a hundred Nigerian and Burundian investors who will be visiting both the business capital of Burundi, Bujumbura and the Federal Capital Territory of Nigeria, Abuja for this all important summit later in the year.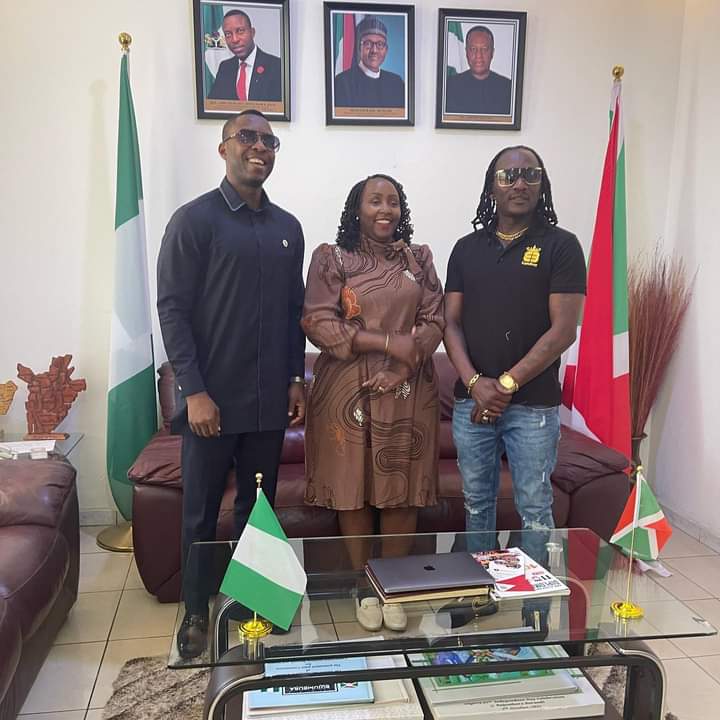 The Federal Chamber of Commerce and Industry Burundi is the apex body representing the interests of the private sector in dialogue with government with regard to designing, proposing and contributing to the promotion and implementation of policies that ensure a conducive business environment in Burundi. It is designed to integrate technical assistance services, specialized information, consulting and development services to the private sector and interested prospective investors.
More details on the participants and other vital information on the Nigeria – Burundi Business Summit will be unveiled in a fortnight from the Embassy.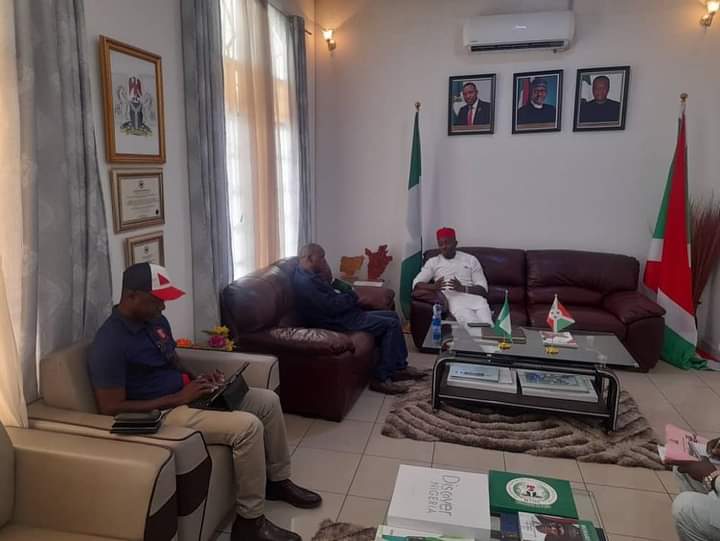 Also within the period under review, His Excellency Amb Elijah Onyeagba PhD received in audience, one of Burundi's biggest entertainment export @Bigfizzo and his wife. They were on a courtesy call on the Embassy and were received by the Nigerian Head of Mission, His Excellency Amb. Elijah Onyeagba.
Recently, Nigeria and Burundi's entertainment sector have been working out some areas of partnership between the two economies. This includes the untapped talents and resources within the sector.
In later days, the Nigerian Mission will unveil various diplomatic breakthroughs recorded.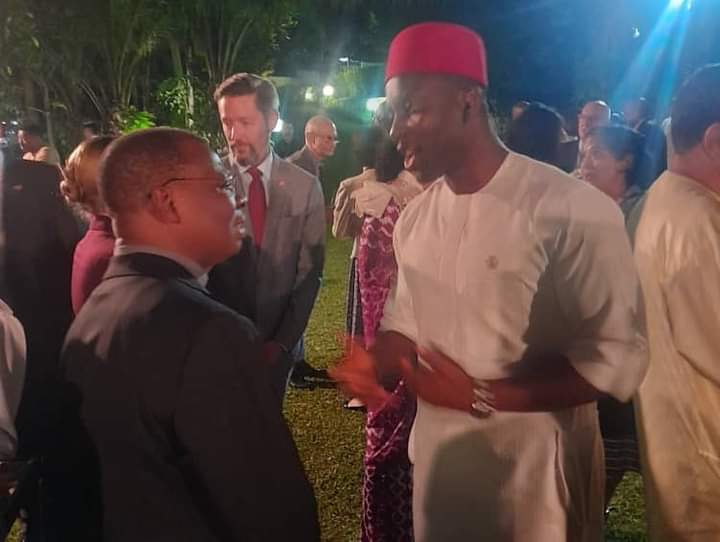 Finally, His Excellency Ambassador Elijah Onyeagba PhD received the Resident Pastor of Family Worship Centre, Wuye, Abuja, Nigeria, Pastor Wilson Akubo and His lovely wife.
Pastor Wilson is the Spiritual Director of His Excellency Amb Elijah Onyeagba PhD's local Church in Nigeria. He was in Burundi for some clerical and pastoral assignments. They were later treated to a "Burundian reception".