Ade Mike Drops Another Hot Single!
Posted on August 30, 2021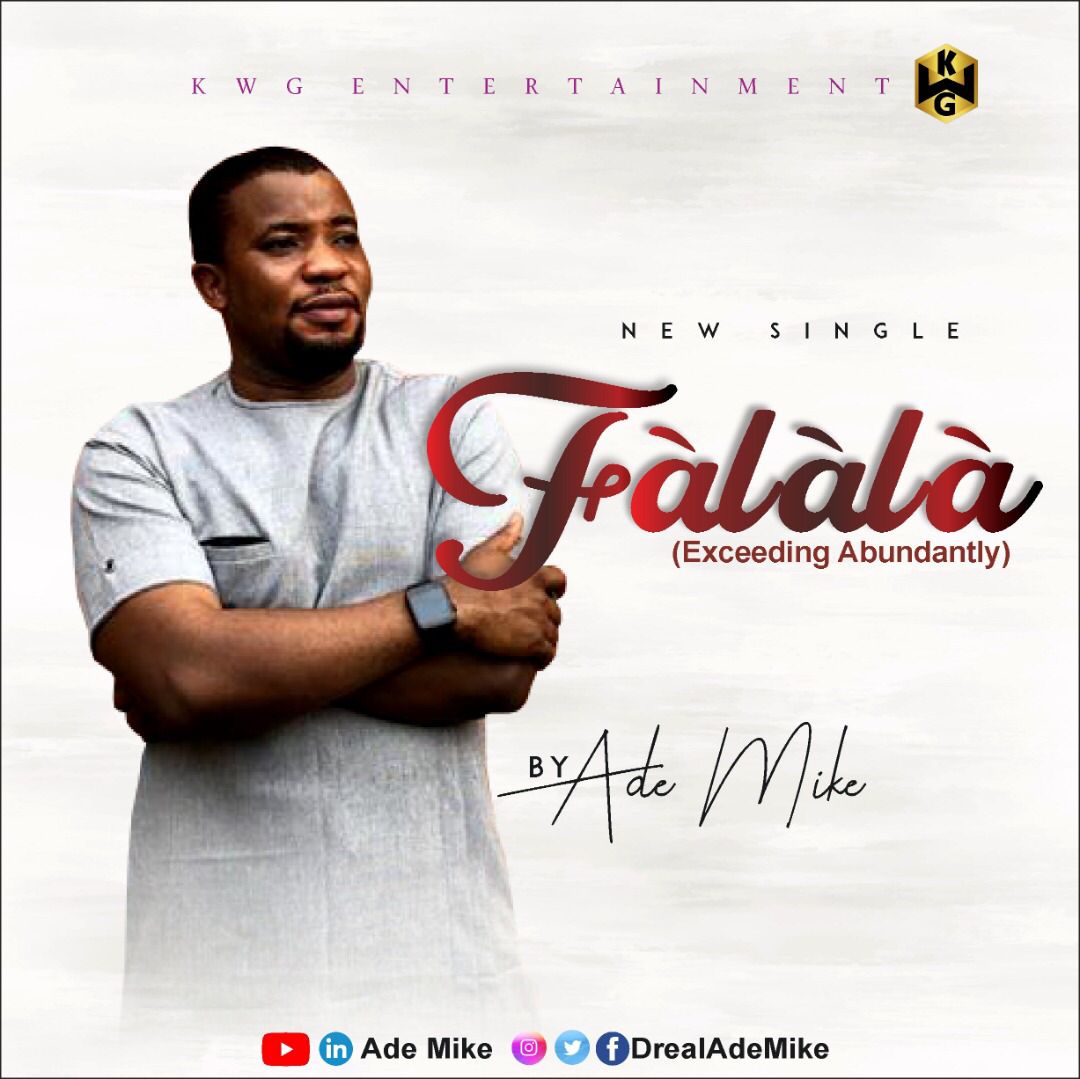 Fast rising Gospel Music Minister, Solomon Ade-Ajayi Michael, popularly known as Ade Mike, has released another music single.
The new song, titled FÀLÀLÀ (Exceeding Abundantly), followed the release of 'Power Come Down', which he dropped this summer.
Giving insight into the new song, Ade Mike said, "God is known to be able to do "exceeding abundant" things beyond our imagination, aspiration, and expectation. We are certain that He doesn't fail and He is ever faithful in His favourable dispositions to His Children".
"The song title, "Falala", a Yoruba word, meaning "exceeding abundantly" is an affirmation of God's boundless mercies and love towards us."
Ade Mike is an admirable teacher of the Word and Inspirational Speaker, with a Master's degree from Ajayi Crowther University, Oyo State, whose words, teachings and writings, have built lives, homes, businesses and found purpose for many and he resides in Lagos, Nigeria.
To enjoy the new song, click on the link below please: 
https://www.gospelnaija.com/music/falala-ade-mike