Ade Mike Releases New Music Single
Posted on August 20, 2021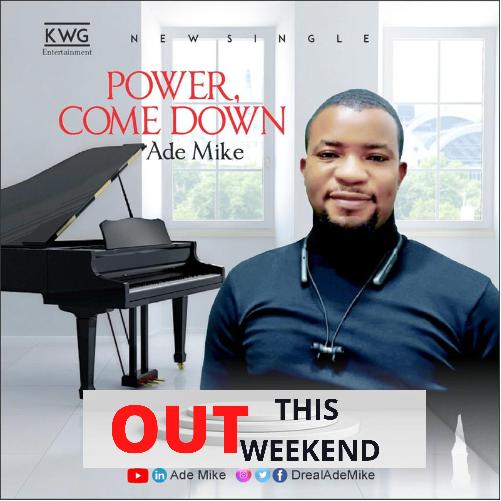 Respected Gospel and Music Minister, Solomon Ade-Ajayi Michael, popularly known as Ade Mike, is set to release a new music single.
The single song, titled 'Power Come Down', is set to drop on Saturday, 21st August, 2021.
Ade Mike is an admirable teacher of the Word and Inspirational Speaker, with a Master's degree from Ajayi Crowther University, Oyo State, whose words, teachings and writings, have built lives, homes, businesses and found purpose for many and he resides in Lagos, Nigeria.