Ade Mike Speaks On Music, Ministry & The Future
Posted on September 11, 2021
MICHAEL AKINOLA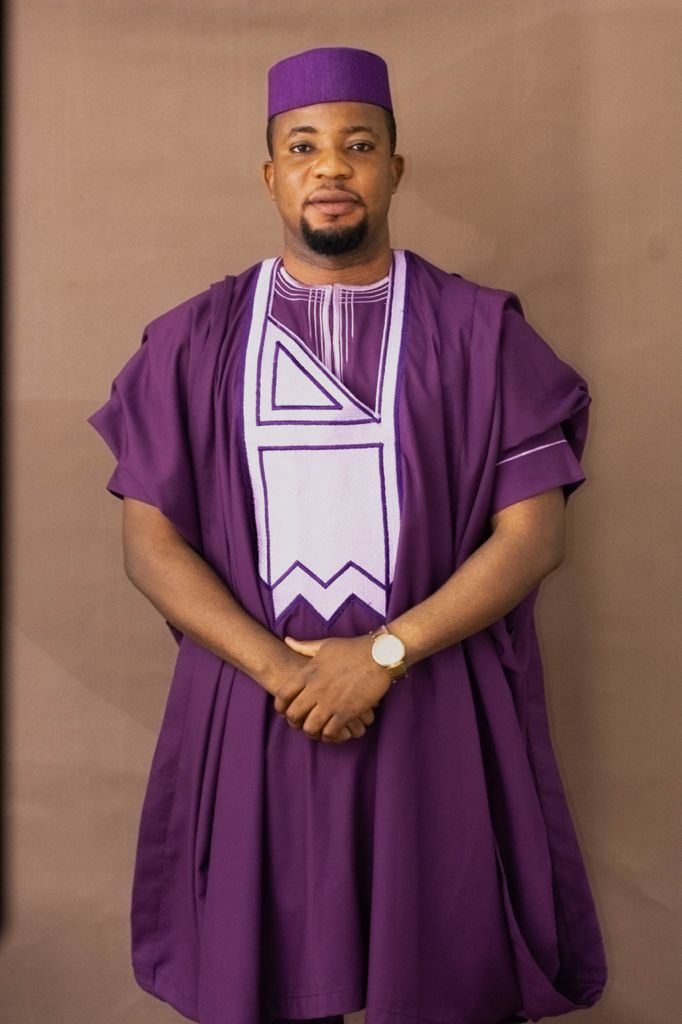 Preacher and Gospel Music Sensation, Solomon Ade-Ajayi Michael, popularly known as Ade Mike, spoke with P.M.EXPRESS correspondent hours before the release of his newest song.
It's a pleasure meeting you, Sir. Can you kindly tell us your name?
Alright! I am Solomon Ade-Ajayi Michael, also known as Ade Mike.

We like you to tell us more about yourself. More of what you do.

Well, first, I am a clergyman; an Anglican Priest. I currently serve in the Anglican Diocese of Lagos Mainland. Second, I am an Author. I have some books published already and plan to publish a new book soon. I am a Content Writer. A certified Life Coach. An Inspirational Speaker. Radio Presenter. Song Writer and Gospel Singer.
Wow! That's a whole lot.

(Smiles) Well, all glory to God. No one has what he hasn't received from God, so that all good gifts are given by God.

That's so true, Sir. So, Apart from all these things you do as outlined above, is there any other thing you have passion for?

Oh yes! I am an advocate for "respect and fair treatment for all", regardless of class or background. Human beings are next to God when it comes to the earthly domain, and they must be respected. In fact, humans are given to rule the affairs of the world; we rule the activities here in the planet earth. You wonder how some privileged and most fortunate among us treat the less privileged as though nonentity and wretched. It's a funny mentality that needs help. I do think that I am first human being before I stand as a priest. So, my collar shouldn't be the first factor or the first consideration to earn or attract respect me. I should be respected first because I am human being! I will retire someday from active priestly activities; a time is coming when I will lack the capacity to effectively operate in the active musical world – for age and decline in physical strength. So, what happens to me? In the right perspectives, even if I don't approve your ways and system, I should respect you. And if anyone becomes a threat to the safety or well-being of others, let the law take care of that. So, yes, I love God and Humanity. I believe that any system that places value more on material resources above human resources has got it wrongly already – such system, even if it be a religious organization, or government establishment, is a threat to both quality and sanctity of the human life; running a misplaced priority. Rules and regulations are put in place to serve humans. I am certain that respect and love will heal our world.

This interview is coming on the account of your musical career. Is music a full time thing for you?

That's a good question really. Everything I do is on stellar capacity for me. Whatever I do, I do it well. In a nutshell, my talents or gifts or calling are done on a full time basis. What I won't do well, I will not do at all. As much as God is helping me, I see everything I do as a calling – I get inspiration for all that I do and they all align with my natural abilities. It is purpose that moves me into action and excellence, and the necessity to bless others with my abilities.

So, what is music for you?

Music for me, is an expression of one's thoughts, feelings, understanding, in the most organised and tuneful form as a way to convey certain message to others. Music is a way of life. Music is a channel to convey information to the sensible and the insensible. Music is an instrument. Music is therapeutic. Music is a world of gracility. I can just go on to tell you how I see music.
Amazing. So, how did singing start with you?

Okay. Music has been part of me since cradle. I have always loved to sing or listen to music, both simple and technical music, so to speak. I had always written songs out of passion but not of purpose. So, when the fullness of time unfolded, I began to sing professionally – (now out of purpose and passion. I was a choir boy at a very tender age. I was one of the youngest choristers when I newly joined the choir. But I will tell you that purpose and passion and determination have helped to keep me going in all that I do. Those who are close to me know that I love music.

When then did you start your professional musical career?

I would just say that my first singles were released on the first (1st) of January 2021, namely, Mimo (Holy) and Jiro Oghene, in partnership with KWG Entertainment, a record label owned by Mr. Emmanuel Opeyemi Kolawole, known popularly as Opiano. These two singles now have song videos to them on YouTube. My YouTube channel is Ade Mike.

The world has noticed your release of four single songs, back-to-back within the last one month, including the one that will be released today. What is the motive behind this thoughtful action?

All thanks to God on that. Just also as you said, it is thoughtful and intentional. Apart from that, I don't like things happening strictly in the traditional way. Thoughtfulness and innovation are the drive for the inventive mind. So, they happen to plan.

Are you planning on launching musical album in the near future?

God being gracious, I plan launching an album this year. The musical album launch is supposed to go with the unveiling of my third book, titled: The Potency Of Capacity (Unleashing The Wonders Within You).

You are releasing another song today. What is the title and can you tell us about it?

It is titled: "Praise Medley ", and it is simply based on praise and thanksgiving of the many gracious and loving dealings of God personally with me and generally with all. We must be grateful to God in return.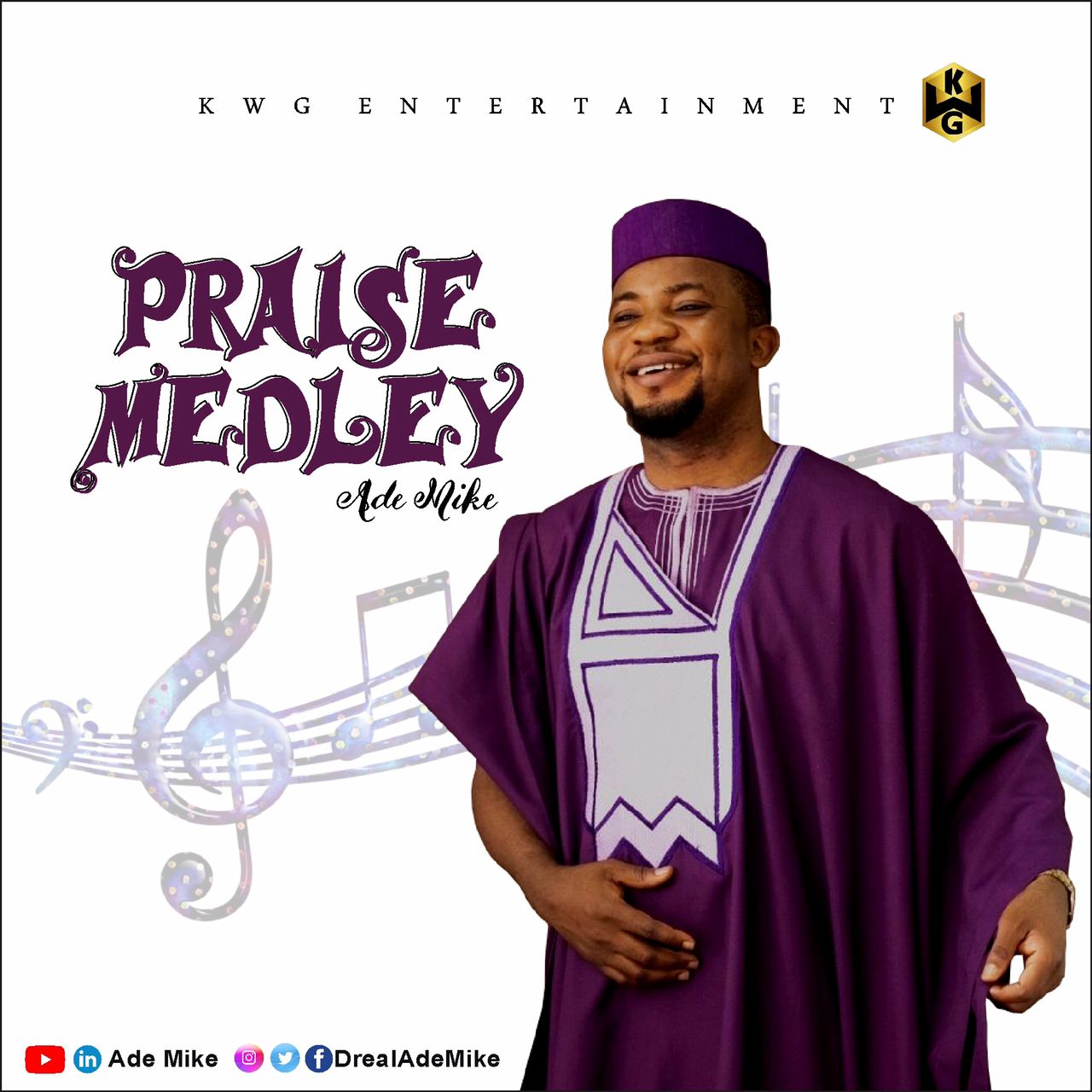 How many songs have you released this year?

With my praise medley to be released today, I have the total of six (6) songs released this year, apart from the videos. I have Mimo (Holy), Jiro Oghene, Power Come Down, Falala (Exceeding Abundantly), Carry Me With Love, and Praise Medley. Six in all. Music is for me, a calling, career and pleasure.

What are your challenges as gospel singer?

My challenges are both funny and normal. I sponsor my music by myself, after all, "who send me message na!" There is the reality of the bad economic situations in the country so that even those who have the will to support or sponsor can't even do it. Also, those folks who are close to you do not see what you're doing as serious. While some feel that you're only restless and delusional in your ideas, others feel that you're over ambitious. It becomes worse when they remind the mind that Ade Mike is a clergyman and yet does these others things? He's pursuing vanity. I just know that people can't operate beyond their exposure in any case.
Of a truth, how do you cope running all those activities you do?

I must manage myself within time to do what I can do when I still have the time and energy; a time cometh when no one can work anymore. You don't tell a young man to take it easy in his prime of life. The best you do is to guide and counsel him carefully. It's definitely not easy but it's rewarding. I burn the night candles. I sleep late. I get tired but I get results too. A man must live for purposeful work and be proud of same.
Do you have any gospel artiste you admire?

Yes. Our local gospel artistes basically are really doing well today, and I salute them all. I must show my interest for the music style and soundness of Baba Ara songs. I have my respect for singers such as Lanre Teriba, Tope Alabi, Shola Allyson, Bisi Alawiye, Debo Ojugbuyi, Nathaniel Bassey, Frank Edward, Sinach, Mercy Chinwo and a host of others. They are blessings to us. I hope to collaborate with or feature any of them in the near future.

Anything else you want to say?
Yes: The Lord be with you! Thanks.
You are just a click away from enjoying the newest song from Ade Mike:
https://gospelnaija.com/music/praise-medley-ade-mike