Adieu, Ikenga Azia, Ichie Uzama Okpalaeke, KSJI
Posted on April 8, 2021
AZUH ARINZE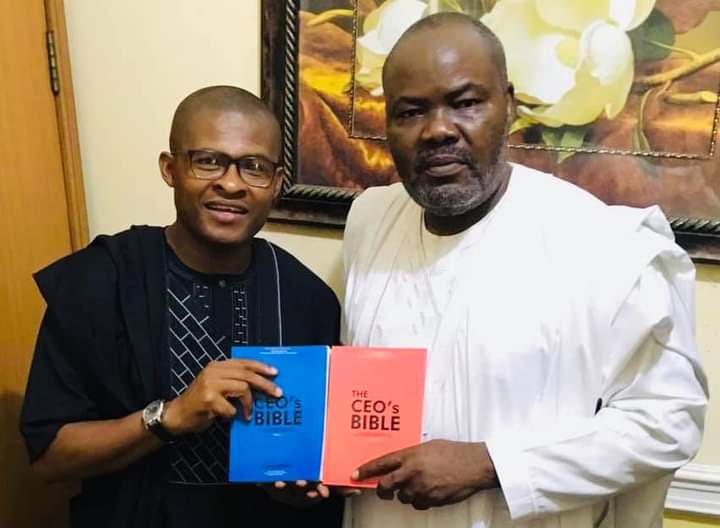 Here's a statement of fact – Azuh Arinze writes for a living. Surprisingly, and sadly too, penning a tribute or even writing anything whatsoever about Ichie Uzama Okpalaeke, KSJI, Ikenga Azia and Ebonesie, ever since the Lord invited him home, has been such a herculean and daunting task. 

Words have persistently, repeatedly and consistently failed me.  And the reason is understandable – I am still living in denial of his unexpected and unbelievable demise. 

A good and great man. One of the kindest souls I ever crossed paths with. The Azia man who has shown me the greatest love. A leader par excellence. An astute and astounding general. A kind and compassionate gentleman. An unabashed custodian of our unique culture and tradition. An exemplary father and husband. A tested and trusted adviser. A dependable ally and big brother. A grassroots mobiliser and mentor to many. Always watching my back and propagating my good sides…

Ikenga, I will really, really miss you. The early morning calls to know how I'm doing. The kudos for the beautiful stories and interviews published in www.theyesng.com. The buzz to know when next I will be in Azia… I could go on and on enumerating how humongously you impacted my life and that of my family. 

I had planned to see you in Azia during my New Year holiday. But alas it never happened. I was at your place with my younger brothers on three good occasions, but didn't meet you. Onowu even hosted us once. Yes, we spoke on phone on each occasion, but I would have been happier, at least, seeing you for the last time. 
My system has been disorganized since I got the sad news. Initially, I wanted to confine it to the realm of rumour mongering, but when confirmation later came from appropriate quarters, I couldn't help but ask God why. 
Why do good people die early? Why must bad things happen to good people? Why? Why? Why? 

I still have fond memories of our trip to Calabar, Cross River State for your chairman, Dozzy Oil's honorary doctorate conferment by the University of Calabar. The parties and visits to your Magodo, Lagos home.  Your esteemed presence at the public presentation of my books, The CEO's Bible 1&2, consenting effortlessly to be my late daughter, Nodebechukwu's godfather, etc. 
Ikenga, you were an exceptional and extraordinary human being. Your good works and footprints will be perpetually and permanently etched on our minds. And also the annals of Azia, Ebonesie, Ihiala, Anambra, Nigeria and the world. 

You have done your own part. And have now gone back to your creator. Which again is another confirmation of what Shakespeare says about life being a walking shadow, a poor player that struts and frets his hour upon the stage, and then is heard no more… 

Adieu, Ikenga! Adieu, Nwoke teghete… Adieu, Ijele nwoke… Adieu, Dikedioranma… Adieu, Agubaaguigi… Adieu, Okwuluora… Adieu, Onye ike… Adieu, Odogwu… Adieu, Agu di na nwa, Adieu, Nnukwu nmanwu… Adieu, nwa Ekwuamaoji… 

Finally, to Agbara Ichie Chinyere Okpalaeke and your children, Onowu Godwin Okpalaeke and the entire Okpalaeke family, ndi Azia umunnem, nnukwu ihe mere… Ma na Chukwu ga atasi anyi nine obi… Ndo nu! 

Ichie Azuh Arinze KSM (Odenigbo Azia) Publisher/Editor-in-Chief, YES INTERNATIONAL! Magazine and author of The CEO's Bible, Success Is Not Served A La Carte, Encounters – Lessons From My Journalism Career, etc.