AFRIFF Hosts School Kids To The IMAX Experience
Posted on November 16, 2016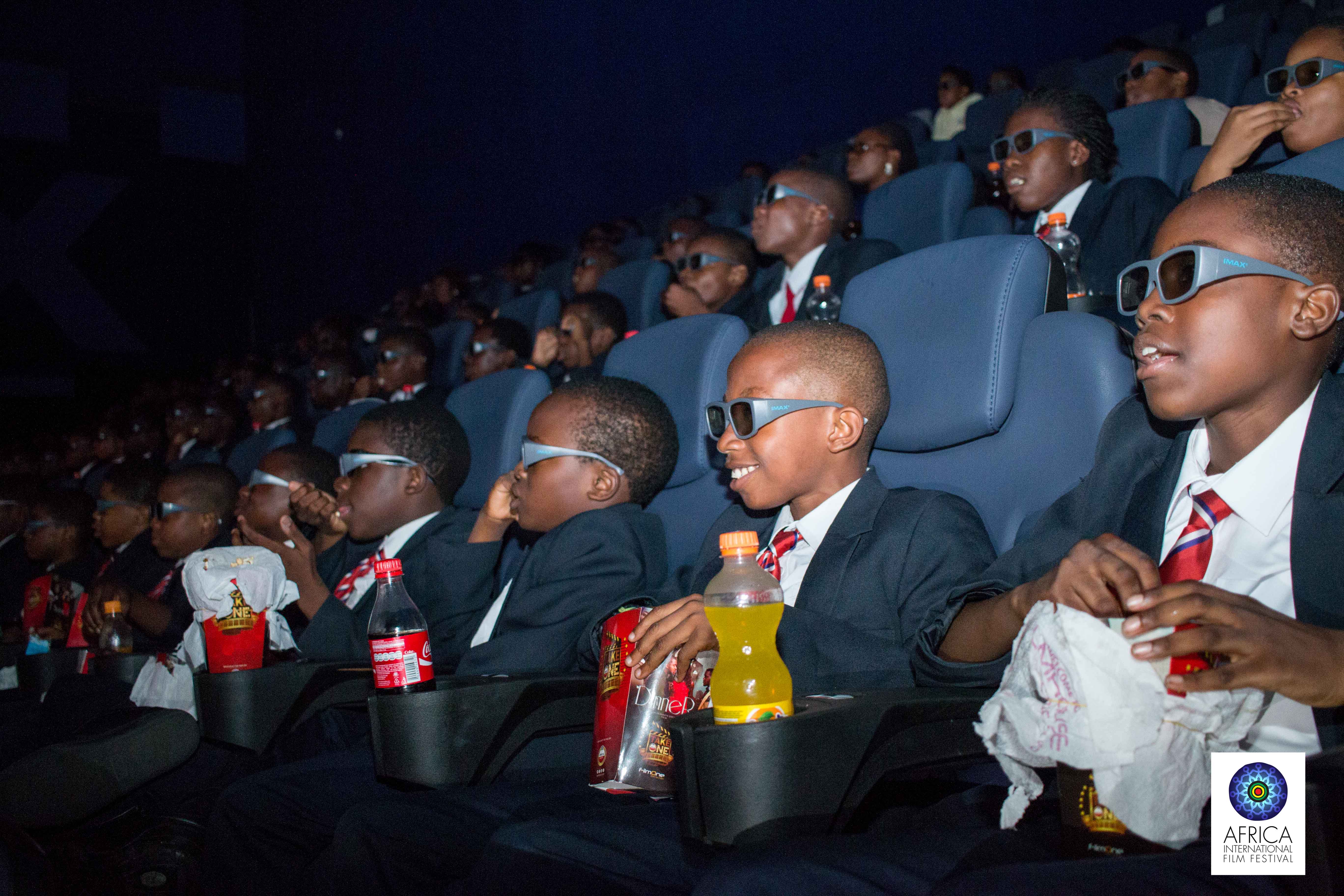 Going by the creative imagination of its organisers, there appears to be an offering for everyone at the ongoing Africa International Film Festival (AFRIFF).
The festival recorded another feat

on Tuesday

when, in partnership with Filmhouse Cinema, hundreds of school children were hosted to the screening of an award-winning documentary that was meant to make them see life differently.
Titled Born to be Wild, not only is the documentary, based on the life of orphaned Orangutans and Elephants who are rescued by humans and sent back into their natural habitat thought-provoking, viewing the HD format film on the larger-than-life IMAX screen would make an unforgettable experience for the obviously enthralled kids.

 
The idea, which is in line with the festival's passion to educate the young ones through filmmaking, offered the school children a firsthand experience of FilmHouse IMAX cinema.
According to Chioma Ude, Founder/Executive Director of AFRIFF, this year's line-up of events offers a range of exciting new elements, of which involving future filmmakers is one of them.
The core of the festival, she said, is training and how to involve the next generation.
"So we sat down and we thought of it and we decided to get the secondary school kids involved. I am most happy. The kids are happy and I was most impressed when a young boy said to me that he googled the answer to a question I asked. And that is where we are in today's world. We chose a movie that would get them thinking," she said.
Iyanu Afolabi of Edgewood College said that she found the documentary educational.
"I especially liked the fact that I got to see Orangutans and Elephants in a whole new light; almost like orphaned children. It gave me a sense of kindness towards them and some sympathy. For me, it was both about the lessons I learnt from the movie and the IMAX experience," she said.
For Josephine Aghedo, also of Edgewood College, she thought that it was really nice seeing animals in a whole new light.
"Today, I learnt that we should treat animals the same way we treat humans and people should stop killing animals so that they don't have to leave their natural habitat," she said.