Aiteo Cup: Ikechukwu Still In Shock Over Gateway United Loss In Q-Final
Posted on July 26, 2021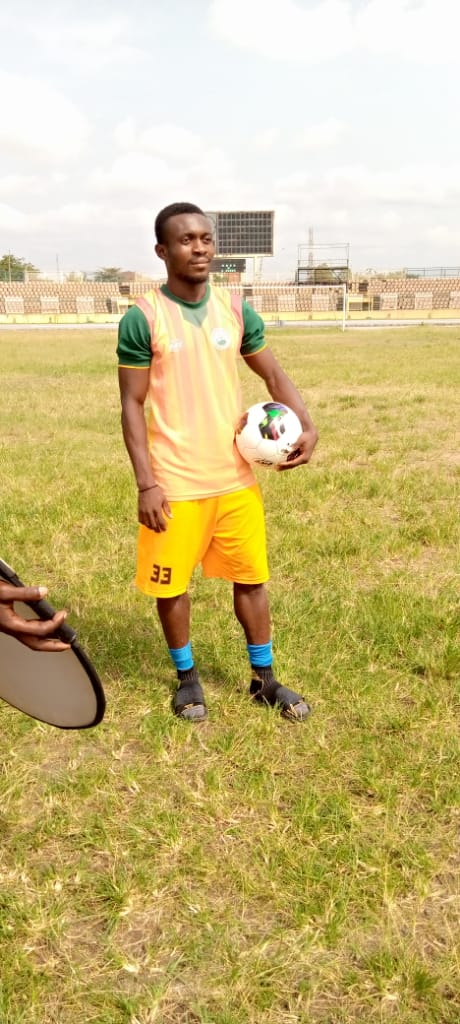 Julius Ikechukwu has continued to lament Gateway United's loss at the recent quarter final of Aiteo Cup.

Gateway United suffered 4-5 defeat on penalty shootouts in the hands of Bayelsa United after one goal apiece at the regulation time.

Ikechukwu said they were better in the encounter but unlucky to have lost the match to Bayelsa United.

"It was a match we supposed to win because we dominated the encounter.We created more scoring chances but we were unlucky against our opponents.Presently I am still in shock because my intention was to take my team to Aiteo Cup final unfortunately it did not come to pass,"he said.

Ikechukwu who scored the equaliser for Gateway United against Bayelsa United in the quarter final played last Friday in Lokoja, Kogi State thanked Ogun State government for the support given the team to reach the quarter final stage. He also expressed appreciation to his fans for the support given to him throughout his stay in the club.

Asked if he was approached by premier clubs due to his scintillating performances in Aiteo national challenge Cup, Ikechukwu who was loaned from Depros FC of Lagos to Gateway United, said many premier clubs have come for his signature but noted that he needs to discuss with his manager, Emeka Godson Ehirim to decide next line of action.

"I was loaned from Depros FC to Gateway United and I want to concentrate on the remaining matches in NNL.Presently offers have come from premier clubs but only my manager would decide if I would remain in Gateway United or not," he said.

Ikechukwu.s performances in Aiteo Cup caught the attention of clubs within and outside Nigeria.The left winger has wrecked havoc in Aiteo Cup and NNL matches played so far.His performances in the ongoing Aiteo Cup may earn him a call-up to home based super eagles in the nearest future