Akeredolu, A Man With Great Sense Of Empathy
Posted on July 12, 2020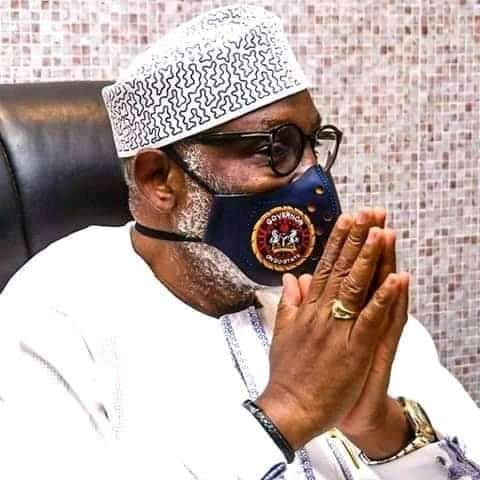 PRINCESS EIGBOKHAN ORIH
The Ondo State Governor Oluwarotimi Akeredolu popularly known as the man Aketi has been defined as a gift to the sunshine state people who over the years has only enjoyed democracy as a lip service in the past years.

In one of my articles, I spoke intensively about the man Aketi's humility as a leader who do not think less of himself; but just think about himself less.
Some people inbox me on some special characteristics of the man Aketi which were missing in that article. However, in this article, we will take a look at some of those characteristics which will form the basis for this article.
The man Aketi is considered to be a leader with great sense of Empathy which is the "building block for morality." A leader who lacks empathy will struggle to build strong relationships with his team, It is the key to healthy communication.
It is been said that empathy begins by giving others the benefit of the doubt. Akeredolu is a leader who takes his time to understand the needs of his people and then provides them with the support they require to push ahead, to deal with the challenges that could be holding them back from achieving their goals.

Empathy is a desire to know the other person, compassion is to act on that knowledge with positive intent. These attributes form the personality of the man Aketi.
There is something refreshing about a leader who is confident enough to show his sense of humor. It humanizes him; creating an environment for greater productivity. With this idealogy, the man Aketi has set Ondo State on the part of equality between the rich and the poor, between different tribes and region etc.
An American anthropologist, Edward Hall said: "If you can learn the humour of a people and really control it, you know that you are also in control of nearly everything else."

A leader's witty personality matters. It keeps egos in check, spirits high, and feet on the ground.

The man Aketi, is a focus leader and also a strategists. He is able to focus on tasks and navigate his team to complete objectives smoothly and efficiently. This has birthed the standard of good roads network across the state.
As an effective leader Akeredolu has continued to be focused — providing an accurate (and realistic) vision of the future he is leading his people towards.

In the military, we give medals to people who sacrifice so others may gain … In business, we give bonuses to people who gained when others sacrificed.

My question to you is? What do you give to this democratic leader who has done so much to bring Ondo State from the lowest part of the map to the top side of the map for recognition in the community of states.
If we align ourselves with these characteristics, we will undoubtedly impact lives. It will require a tremendous amount of discipline (and self-awareness), but at the end of each day, we will be playing our part in making the world a much better place.

Join the man Aketi to make ondo state a better place.
.The writer of this piece, Princess Eigbokhan Orih from TCC News